TV18 takes majority control in Viacom18, pays $20 mn to buy Viacom Inc's 1% equity in JV company
The two companies believe in fast-evolving media and entertainment landscape, TV18 can drive value-addition and synergies across the multi-platform group
TV18, broadcast arm of Network18 Group, on Wednesday declared that it will raise its stake in Viacom18 to 51 percent by acquiring 1 percent of Viacom18's equity from Viacom Inc, according to company statement. The $20 million, all-cash deal will enable TV18 to take operational control of Viacom18, the company informed.
With this, the brands and content licence agreement between Viacom Inc and Viacom18 also gets extended by 10 years. The two companies believe in the fast-evolving media and entertainment landscape, TV18 can drive value-addition and synergies across the multi-platform group comprising broadcast, digital, filmed and experiential entertainment and media businesses, the release said. Viacom continues to hold 49 percent in Viacom18, and shares TV18's vision for scalability and enhanced efficiency at Viacom18.
Adil Zainulbhai, Chairman, Network18, said, "The transaction further enables our vision for Viacom18 to accentuate its focus on excellence and integration in the broadcast and digital space. The entertainment powerhouse continues to be bolstered by Viacom's global expertise in content creation and curation, along with Network18 group and affiliates' strength across the media and telecom value-chain."
David Lynn, CEO, Viacom International Media Networks, said, "Viacom 18 is one of the fastest growing companies in India's dynamic media and technology sector and, as a result of this transaction, we believe it will be even better-positioned for accelerated growth through closer integration and alignment with the Network18 Group and its affiliates, including India's fastest growing mobile network, Jio."
This development will allow us to leverage deeper synergies with Jio as we enter our next growth phase. As India's youngest full-play media organization, we remain committed to winning the hearts of our audiences across all our on-air, on-line, in-store, in-theatre and on-ground businesses- and enriching the digital life of every Indian, Sudhanshu Vats, Group CEO, Viacom18, said.
Viacom18 started out as a broadcast business with 3 channels -- MTV, Nickelodeon and Vh1 -- in 2007 and today the company has 44 television channels across 80 countries in 6 different languages. It has also diversified into 5 lines of business, spawning broadcast, digital, films, merchandise and live events. Viacom18 has reported total revenues of Rs 3,040.7 crore in last financial year 2016-17.
(Disclosure - Reliance Industries Ltd. is the sole beneficiary of Independent Media Trust which controls Network18 Media & Investments Ltd)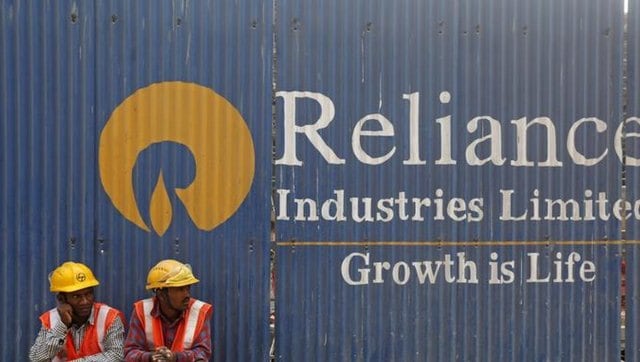 Business
Revenues from digital services surged to Rs 22,628 crore in Q4FY21, compared to Rs 19,153 crore in the same quarter last year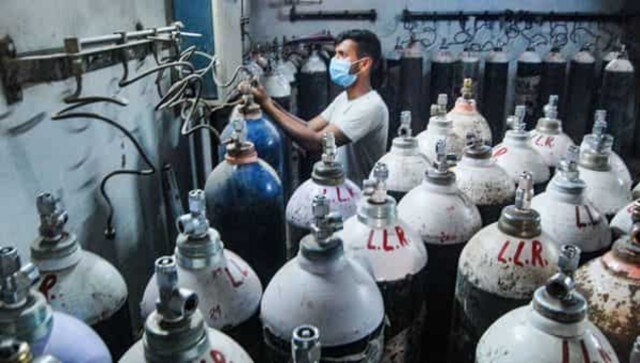 India
The 700 MT oxygen produced every day at Reliance's Jamnagar oil refineries is being supplied to states like Gujarat, Maharashtra and Madhya Pradesh to help COVID-19 patients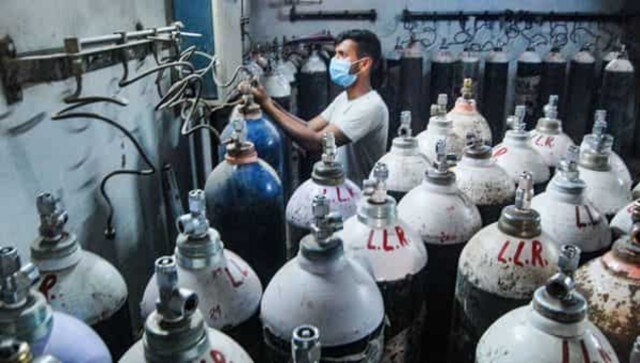 India
The company said that it now produces over 11 percent of India's total production of medical-grade liquid oxygen — meeting the needs of nearly every one in ten patients