TV on the web: Check out Businessworld's digital strategy
Media entrepreneur Anurag Batra recently came in as a surprise buyer for business magazine Businessworld, buying the title from the ABP Group last week for an undisclosed amount, together with investment banker Vikram Jhunjhunwala. <br /><br />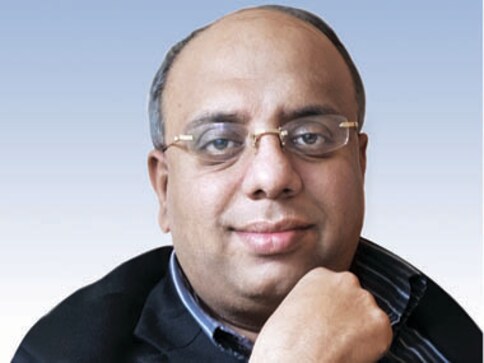 Media entrepreneur Anurag Batra recently came in as a surprise buyer for business magazine Businessworld, buying the title from the ABP Group last week for an undisclosed amount, together with investment banker Vikram Jhunjhunwala.
In an interview with Firstpost, Batra, who is the founder of the exchange4media Group, speaks about why he bought the magazine title despite the challenges being faced by print and magazines, his plans for the print version and how he plans to leverage the title for a bigger digital play.
Your acquisition of Businessworld has generated a lot of interest, given the state of the print industry. What prompted the decision?
Businessworld is a 32-year-old magazine brand and India's most respected, a business brand, has a great editorial team and has tremendous potential to be expanded in a 360 degree manner. It is a logical step up for me. I have nurtured a dream to make a difference to the economy and business environment of India in a positive manner. I have been a reader of Businessworld since 1990, so it's been almost 23 years. The readers have a great affinity for it.
When exactly did you decide you want to buy the brand? Could you tell us a bit more about how you went about the deal?
Three weeks back our discussions reached a serious level. We were passionate about the brand, the tremendous equity it enjoys and the tremendous potential for growth. Editorially you will agree that it's amongst the finest business magazines not just in India but globally.
Given that you're essentially known for your success in the digital space, what made you go for a print title?
It's an independent company and I have acquired this personally. We at exchange4media also have PITCH , Impact, Realty Plus and Franchise Plus. I am also a co-founder of Governance Now. We know how to run magazines. Yes, Businessworld is a big one and has a large circulation and we have a plan to make the print magazine even more profitable as a business.
Does BW now become your biggest play? Will you aim to drive synergies between your flagship website exchange4media.com and BW?
exchange4media and Businessworld are two different businesses and will run as two different businesses.
There's this angle of 'unidentified investors' on whose behalf it is said you've bought the title. Could you elaborate on this?
We have none. Yes, we have been approached and yes, for future plans we are raising serious capital. We have had serious discussions and in the next three weeks we will move forward with our plans to invest in a digital ecosystem of Businessworld which is futuristic.
Does the BW acquisition also mean you're looking at a significant print play to complement your other existing print brands, or is it a one-off because the valuation was attractive?
The timing was right. It is a great brand and the potential exists. We are looking at growing as entrepreneurs and making a difference. I personally and we would like to take other strong brands into the digital space. It has a great editorial team led by Prosenjit Datta.
What will you do differently at BW now to see that the title becomes profitable?
There are some obvious things like strengthening the print business, increasing the number of advertising pages, keeping the editorial product intact and expanding 360 degree. Making it Digital First in the next two years. Building on its equity. Apply the big data, digital rules to the Businessworld business and practice what the brand and magazine professes. Face to Face business events and subscription and marketing products will add another dimension. We are in it for the long haul.
You and Vikram Jhunjhunwala bought the brand in your personal capacities. Why not as exchange4media?
Businessworld is an independent business and needs an independent business focus and attention. Minimum disruption is key. Keep the great editorial product and build on it. Also, exchange4media is and will be equidistant from all media businesses.
What is your take on the future of the magazines business in general and the business magazines segment in particular, now that you have taken BW?
In India, strong brands with strong teams in a magazine business are critical. The brand and the content, as in editorial content, is key. In the case of Businessworld, both are strong. Business magazines have to be business brands, not just a magazine business. We cannot make a sweeping statement on magazines. You have to look at genres.
Given your digital strengths, will BW also have a major digital presence? How will it work?
Yes, Digital is under-leveraged; we will focus a lot on that. It will take us some time to be Digital First but we will aim for that. The magazine will stay and continue to expand. We will do Businessworld TV on the Web. We have to use some disruption in business models on the Web.
Your group is also strong on events. What plans do you have for BW on the events front?
The business community likes to come face to face and experiential is very important. As you will see from the presentation we have, Businessworld has a great portfolio of marquee and respected events. We will make them even stronger.
As BW owner, you're pitted against the biggest media houses in the business. How do you plan to take them on?
The most nimble player wins. Focus wins. Size does not matter. Businessworld, by the way, is the best and biggest magazine brand in the business space. We will focus on it as it is our, and my, biggest business. Give us two to three years and then we may able to prove that what matters is the brand, content and whether it is your primary business.
(Disclosure: Some of Network18's products compete with Businessworld)
Business
The writing was on the wall. Businessworld has chosen to see it. Others will, as well. What's next? News magazines?
Business
The purchase of BusinessWorld by exchange4media shows which way the wind is beginning to blow.