Tumbling gold prices may see demand pick up; festival season all set to sparkle
Consumers and investors may wait for prices to decline further, as many have been waiting for a price pull-back before entering the market.
Gold prices tumbled after a month of steady run at Rs 31,000 mark to Rs 30,020 per 10 grams on Thursday buoying  consumer sentiment.  Customers have increasingly started visiting stores making enquiries though they are still shying from buying the precious metal.
Standard gold prices registered a major fall in Mumbai by Rs 1,180 in the past four days to Rs 30,020 per 10 grams on Thursday from Rs 31,200 on 30 September. Sentiment took a hit in the global market after gold fell below $1,300 an ounce for the first time since June amid mounting concern that an improving US economy will prompt the Fed to raise rates soon, boosting the dollar and taking the sheen off the safe haven appeal of the metal, traders said, reports PTI.
For the past three months, gold traded in a range of $1,310/oz-$1,370/oz. In the early hours of October 4, prices started consolidating near the lower end of the range. This was driven by slightly better-than-expected economic news in the US and recent bullish commentary by some of the Fed's FOMC members. The media also reported that the ECB may look to scale back its €10 billion monthly bond purchase program.
A fall in demand can be seen from the fact that in the first nine months of 2016, imports slumped by 50 percent from a year ago to 268.9 tonnes, according to GFMS -a consultancy, data report.
According to the World Gold Council, consumers and investors may wait for prices to decline further, as many have been waiting for a price pull-back before entering the market. The third quarter of 2015 served as a good example when a 7 percent decline in the gold price triggered a sharp increase in demand for jewellery and bars and coins.
The price correction also comes at a good time for consumers. With a good monsoon, the upcoming wedding season and Diwali and Dhanteras festivals, demand could pick up after a subdued activity year-to-date.
The footfalls have not been brisk to gold shops yet but customers are coming in to see ornaments and demand is slowly picking up, says Sunil Datwani, director, Gehna Jewellers. "It has not been a great rush as of now but I expect demand to pick up between Navratri festivities currently and Dhanteras."
Datwani rues that demand for gold has been down since March. From a low of 25 percent last month it has now picked up to 40 percent which he expects to go up further given the current dip in prices. The lack of consumer interest in gold has also been on account of the government notification on PAN card for purchases above Rs 2 lakh, says Datwani. With the wedding season to start post-Navratri, he expects an increase in gold purchases. "When prices fell last year to around Rs 25,500 for 10 grams, customers preferred to wait for a still further drop in prices. Instead, prices shot up 20 percent," says Datwani. He thinks people should be wiser this time around and buy gold jewellery at current prices.
Many consider the fall in prices at the onset of the 9-day Navratri celebrations `auspicious' and given that the wedding season will begin soon, the footfalls should soon pick up at stores, says Mansukh Kothari, proprietor Vasupati Jewellers and member, Gem and Jewellery Export Promotion Council.  "The demand for gold has been slow since June and at the current prices I expect demand for gold jewellery to rise to 30-40 percent," says Kothari, adding that with an expected rise in US Fed rate, the demand for the precious metal would be even higher.
Kerala-based Muthoot Jewellers that caters to the low income group has been having a good season with demand for gold jewellery in the past six months. Keyur Shah, CEO of Muthoot Exim, precious metals division of the gold loan NBFC major Muthoot Pappachan Group says, "the low income group, whom we cater to, buy gold when they have money. They don't observe the market before purchase. The daily wage earners who are our target group have been purchasing gold, boosting demand at our end irrespective of the lacklustre demand in the trade."  The average ticket size at Muthoot is 4 grams. With the fall in prices, Shah expects demand to pick up further.
The chances of gold prices falling further are bleak though, say industry experts. Prices may shrink a little but not drastically, they said. Surendra Mehta, secretary, Indian Bullion and Jewellery Federation said that if prices continue to fall, then it may touch around Rs 29,700 per 10 grams. "This could be the maximum the prices can dip because last year prices fell by Rs 1280 per 10 gram and then shot up by around Rs 1380. I don't think prices can fall below that mark,"  he says. Mehta suggests that buyers should purchase gold today as the weekend is near and prices may not hold at  current levels next week. "This is the right time to buy gold for personal use and also as an investment," he says.
A two-day holiday on November 11 and 12 for Dussehra and Moharram  will make a difference to gold prices, an analyst said. He expects prices to jump then to $40-$50 which will make the metal untouchable for many customers.
However, as for now, the festival season suddenly has attained a sparkle with the lowering of gold prices. But gold and jewellery traders are being cautious. For they feel customers don't react to sudden fall in prices. It unsettles them. They would rather wait to see prices stabilize.
(Data contributed by Kishor Kadam)
Find latest and upcoming tech gadgets online on Tech2 Gadgets. Get technology news, gadgets reviews & ratings. Popular gadgets including laptop, tablet and mobile specifications, features, prices, comparison.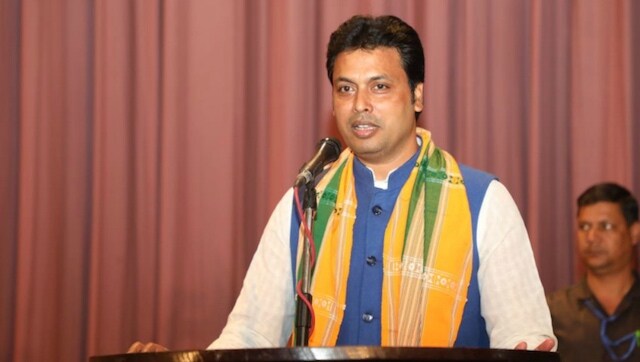 Politics
A team of 12 dissident Tripura MLAs is camping in New Delhi to meet the BJP's national president JP Nadda
World
Traditionally, presidents have tried to avoid making statements that might prove embarrassing later on. They choose their words carefully and proceed 'out of an abundance of caution', per the tagline of the moment in Washington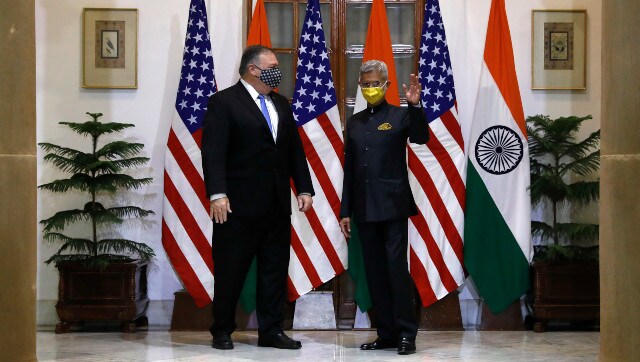 India
The focus on convergences and its institutionalisation through dedicated frameworks alleviates the pressures on the two sides to urgently contemplate formalisation of ties.