Trump says U.S., Mexico, Canada trade pact 'looking good'
WASHINGTON (Reuters) - Efforts to finalise the United States-Mexico-Canada Agreement (USMCA) were 'looking good,' U.S. President Donald Trump said in a tweet on Tuesday shortly before U.S. House Speaker Nancy Pelosi was scheduled to discuss the trade deal at a news conference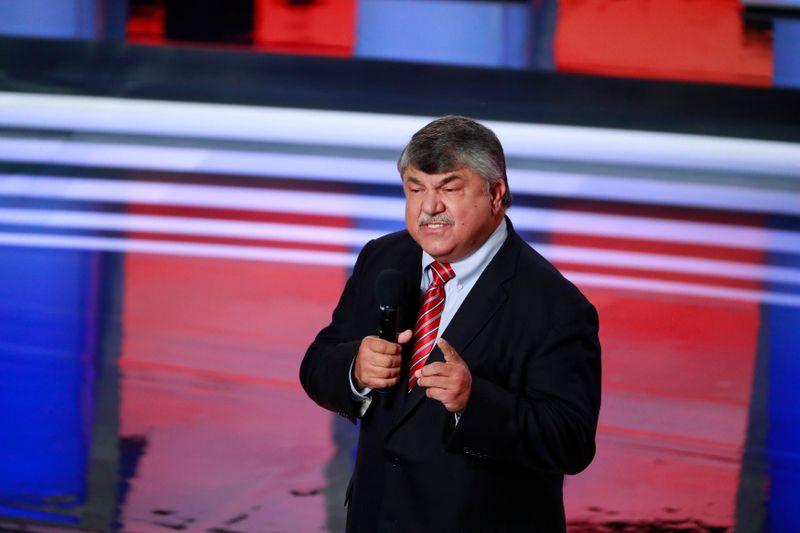 WASHINGTON (Reuters) - Efforts to finalise the United States-Mexico-Canada Agreement (USMCA) were "looking good," U.S. President Donald Trump said in a tweet on Tuesday shortly before U.S. House Speaker Nancy Pelosi was scheduled to discuss the trade deal at a news conference.
Separately, the White House earlier on Tuesday said Trump had spoken with Canadian Prime Minister Justin Trudeau on Monday "to discuss the significant progress toward finalizing" the pact.
(Reporting by Susan Heavey and Ginger Gibson, Editing by Franklin Paul)
This story has not been edited by Firstpost staff and is generated by auto-feed.
Find latest and upcoming tech gadgets online on Tech2 Gadgets. Get technology news, gadgets reviews & ratings. Popular gadgets including laptop, tablet and mobile specifications, features, prices, comparison.
World
By Kate Holton LONDON (Reuters) - Britain reactivated emergency hospitals built at the start of the pandemic and shut primary schools in London on Friday to counter the rapid spread of a much more infectious variant of the coronavirus. With more than 50,000 new daily cases of COVID-19 for the last four days, the health service said it was preparing for an anticipated rush of patients and needed more beds.
World
By Susan Heavey WASHINGTON (Reuters) - Senator Mitt Romney on Friday urged the U.S. government to immediately enlist veterinarians, combat medics and others in a sweeping proposal to administer coronavirus vaccinations and slow the rising death toll.
World
DUBLIN (Reuters) - Ireland said on Friday it had under-reported coronavirus cases in recent days by thousands more than previously known as its system came under strain, suggesting the EU's fastest growing outbreak is worsening even more rapidly than figures showed.