Trump says 'my biggest threat is the Fed'
WASHINGTON (Reuters) - U.S.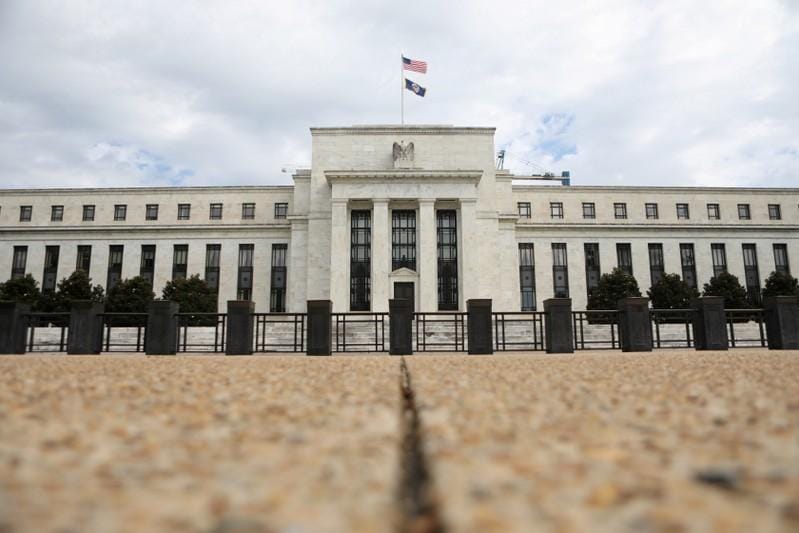 WASHINGTON (Reuters) - U.S. President Donald Trump heaped more criticism on the Federal Reserve in an interview with Fox Business Network on Tuesday, extending his discontent beyond its chairman, Jerome Powell, who he has frequently critiqued in public.
"My biggest threat is the Fed," he said according to excerpts released before the interview with Trish Regan Primetime airs. "I put a couple of other people there I'm not so happy with too but for the most part I'm very happy with people."
Last week Trump criticized the U.S. central bank twice, saying it was raising interest rates so swiftly that it threatened the country's economic health.
Past U.S. presidents have criticized the central bank, but the recent run of invective was unusual even for Trump, where he has called the Fed "crazy," "loco," "ridiculous," and "too cute."
Trump has said he is not trying to oust Powell, who he appointed to replace former Chair Janet Yellen.
"Can I be honest? I'm not blaming anybody," he said in the interview. "I put him there. And maybe it's right, maybe it's wrong, but I put him there."
(Reporting by Lisa Lambert and Mohammad Zargham)
This story has not been edited by Firstpost staff and is generated by auto-feed.
Find latest and upcoming tech gadgets online on Tech2 Gadgets. Get technology news, gadgets reviews & ratings. Popular gadgets including laptop, tablet and mobile specifications, features, prices, comparison.
World
MOSCOW/BELGRADE (Reuters) - Serbia's president accused Moscow on Sunday of stooping to "primitivism and vulgarity" in an attack on him, after Russia's foreign ministry spokeswoman compared him to the actor Sharon Stone in an explicit film scene. Serbia is Moscow's closest ally in the Balkans, but President Aleksandar Vucic has long annoyed Russia by seeking better ties with the West
World
ISTANBUL (Reuters) - Turkish President Tayyip Erdogan and European Council President Charles Michel discussed developments in the Eastern Mediterranean on Sunday, CNN Turk reported. NATO allies Turkey and Greece have been locked in a row over hydrocarbon exploration in the sea's disputed waters and the extent of their continental shelves. There was no official confirmation of the talks.
World
LONDON (Reuters) - The sharp rise in COVID-19 cases in Britain of 2,988 recorded on Sunday, the highest jump since May, was "concerning", Health Secretary Matt Hancock said, although he added that the majority were younger people. "The rise in the number of cases that we've seen today is concerning," he said. "The cases are predominately among younger people, but we've seen in other countries across the world and in Europe this sort of rise in the cases amongst younger people leading to a rise across the population as a whole." He said everybody had to follow social distancing rules to prevent the spread of infections.