Trump metals tariffs make Granite City great again, but at what cost?
By Nick Carey GRANITE CITY, Ill. (Reuters) - After Donald Trump was elected president in 2016 on a pledge to 'Make America Great Again' and revive the country's old industrial heartland, Dave Chrusciel hoped someday to return to his previous job at the steel mill here in this southern corner of Illinois.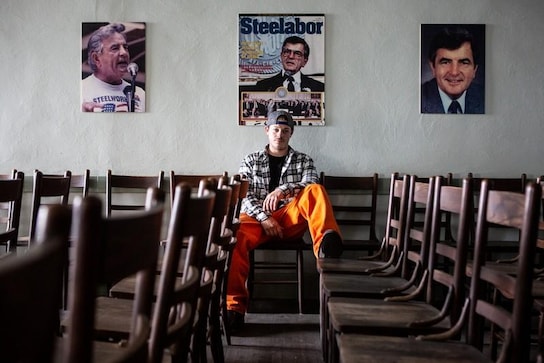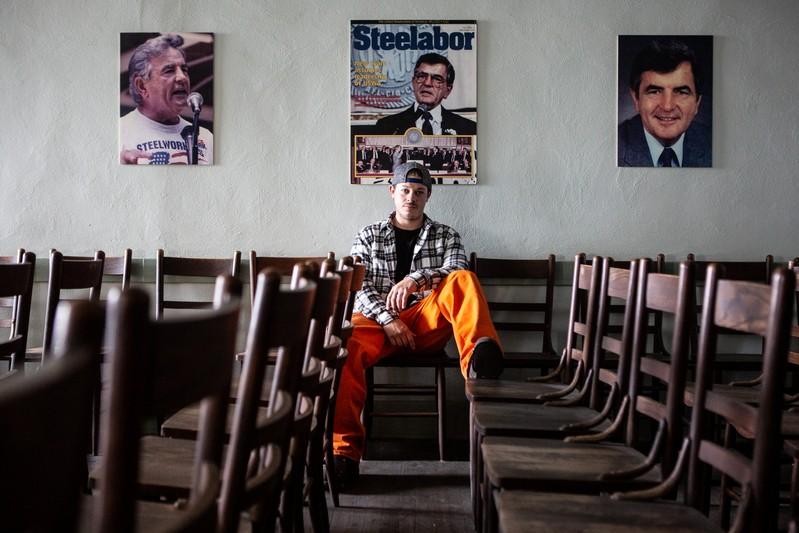 By Nick Carey
GRANITE CITY, Ill. (Reuters) - After Donald Trump was elected president in 2016 on a pledge to "Make America Great Again" and revive the country's old industrial heartland, Dave Chrusciel hoped someday to return to his previous job at the steel mill here in this southern corner of Illinois.
That day has arrived. Chrusciel, 61, is one of around 500 workers United States Steel Corp is re-hiring or recruiting as it readies for production in mid-June at a blast furnace it idled in 2015.
"I'd been waiting for that phone call asking me to come back for more than two years," he said.
Chrusciel and Granite City are among the winners as the Trump administration fights a multi-front war to reshape U.S. trade policy. City officials say the well-paid jobs at the Granite City Works, which traces its roots to the late 19th century, are the heart of this town of 29,000 people.
"These are jobs you can raise a family on," said Granite City Mayor Ed Hagnauer. "Those are the jobs we've seen disappear."
Trump imposed the tariffs of 25 percent on steel imports and 10 percent on aluminum in March. They are popular in Granite City, but problematic in other communities.
Major U.S. manufacturers as diverse as Caterpillar Inc, Ford Motor Co, Whirlpool Corp, Campbell Soup Co and Harley-Davidson Inc have said rising steel and aluminum prices will have to be passed on to consumers, offset with cost-cutting measures, or hurt profits.
Bill Hickey, chairman of Chicago-based Lapham-Hickey Steel, which has half a dozen U.S. steel processing plants, said he wants to help U.S. steelmakers, but is concerned rising prices will push manufacturers to duck tariffs by purchasing steel parts overseas.
"The main beneficiary would be China, which has plenty of surplus steel," he said.
The tariffs are in effect for some countries, and a temporary exemption for Canada, Mexico and the European Union is supposed to expire on June 1.
Uncertainty over the tariffs' future has left U.S. steel producers' shares in limbo. U.S. Steel shares surged earlier this year but are now up just 1.6 percent in the year to date. Nucor Corp is also up just 1.6 percent for the year.
COMPANY TOWN
Tariffs created Granite City.
The 1890 McKinley Tariff Act, which increased protective duties, acted as a catalyst for the nascent U.S. domestic steel industry and created Granite City in 1896.
Dominated by steel since, the city's fortunes have mirrored the industry's. Its population peaked at around 40,000 in the 1970s. U.S. steel-making's decline is reflected in the faded glory of formerly grand brick buildings, like those in many Rust Belt cities.
Across the Mississippi from St Louis, Granite City sits in Madison County, which voted for Trump by a 15-point margin.
U.S. Steel has not disclosed its investment in restarting the blast furnace, which will have an annual capacity of 1.5 million tons of raw steel, but said in March the furnace would "support anticipated increased demand for steel" from Trump's tariffs.
"People say tariffs could start a trade war," said Dan Simmons, president of United Steelworkers' Local 1899, which represents workers at the plant. "But we've been in a trade war for 15 years and we've been losing."
Nucor has announced two investments since Trump's tariff announcement, which a spokeswoman said were part of a long-term growth strategy.
"The impact should be even greater when the remaining tariff exemptions expire on June 1st," the spokeswoman said.
Granite City business owners say the 500 new jobs - bringing U.S. Steel's local workforce up to 1,300 - are a much-needed boost.
Joe Jones owns Joe's Hog Doc opposite the plant. His business repairing and customizing Harley-Davidson bikes has more than doubled since Trump took office last year and continues to rise.
"The Trump effect is really working," he said. "It's making Granite City great again."
WHERE JOBS ARE AT RISK
Elsewhere, steel and aluminum price volatility following Trump's tariff actions puts jobs at risk, company executives said.
Tim Chimera, director of metal procurement for North America at Norwegian aluminum maker Norsk Hydro, said aluminum consumers have been whipsawed by tariffs and by U.S. sanctions on the major shareholder of Russian aluminum producer United Company Rusal Plc. Norsk Hydro has warned those sanctions could lead to global supply shortages.
"The big risk I see is the threat to the business overall because of extremely volatile pricing," Chimera said.
In March, Bob Miller, who heads U.S. operations at top Russian steelmaker Novolipetsk Steel PAO (NLMK), said the unit halted planned U.S. investments of more than $600 million and warned that its 1,200 U.S. workers' jobs are at risk.
Miller now says his stocks of pre-tariff steel are dwindling, while Canadian rivals have exploited the tariff exemption.
Like many other companies, NLMK's U.S. unit has applied for an exemption from the tariffs so it can import Russian steel slabs. Miller says the Trump administration's response will likely determine whether he has to lay off workers.
For Granite City steelworker Dave Chrusciel, Trump's commitment to steel tariffs is crucial. He calls himself a "hard-headed" Democrat, but voted for the Republican Trump because he believed the businessman could revive steel jobs.
Although only a year from retirement himself, Chrusciel says his future vote for Trump depends on the president "seeing it through" and keeping the tariffs in place.
"Many people here have a lot riding on the tariffs," Chrusciel said. "Without them, this would be a ghost town."
Map showing iron and steel manufacturing employment http://tmsnrt.rs/2Fc94hU in the United States.
(Reporting by Nick Carey; Editing by Frances Kerry)
This story has not been edited by Firstpost staff and is generated by auto-feed.
also read
World
COPENHAGEN A South Korean woman wanted for questioning in connection with the scandal that brought down president Park Geun-hye has withdrawn her appeal against extradition from Denmark, the Danish state prosecutor said on Wednesday.
World
By Philip Pullella and Steve Holland | VATICAN CITY VATICAN CITY Pope Francis urged U.S.