Truckers' strike: Transporters won't relent till demands are met as govt struggles to find middle ground
Bal Malkit Singh, Core Committee Chairman, AIMTC, says striking truckers will relent only when their demands are met.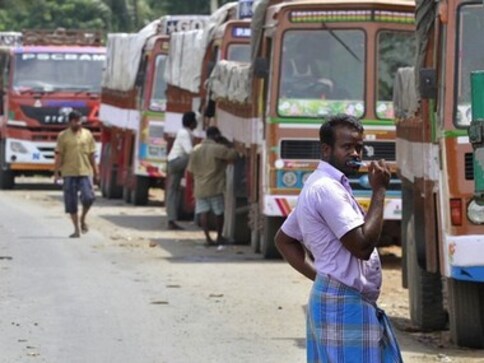 The ongoing truckers strike is set to enter its seventh day on Thursday, 26 July, as the All India Motor Transport Congress (AIMTC) and the union government have not found a 'middle ground' as yet.
Bal Malkit Singh, Core Committee Chairman, AIMTC, on Wednesday, said that striking transporters will relent only when their demands are met. "This is an indefinite strike and [it] will go on till our demands are met," Singh told Firstpost.
The truckers' lobby has, among other things, demanded a reduction in central and state levies on diesel, moves that will lower the price of the transport fuel.
The agitation, called by the AIMTC on 20 July, though not widespread, will affect the livelihoods of those on strike, and therefore issues must be resolved at the earliest, said SP Singh, Head, All India Tyre Dealers Federation.
"This is not a nationwide strike. However, the Essential Services Maintenance Act (ESMA) has been invoked in Delhi. The Centre should come out and tell us as to what was discussed with the truckers' body. This is not a union strike, but the livelihoods of the 20-30 percent participating in strike have been affected."
Businesses suffer
The ongoing strike has hit the supply of essential products and household items, alongside mobile phone deliveries, reported The Economic Times.
Manufacturers have been forced to either shut down or cut production because they aren't receiving raw materials. And retailers could  run out of stock if the strike continues, the newspaper added. Meanwhile, e-commerce major Amazon reportedly sent text messages to consumers, saying it was "doing its best to get delayed packages delivered at the earliest".
On 24 July, AIMTC boss Malkit Singh told the PTI that "…the transport sector's loss stands at about Rs 20,000 crore in last four days." The lobby claims the support of 93 lakh truckers.
However, the Indian Foundation of Transport Research and Training (IFTRT), told the news agency that "trade, commerce and industry" were "unruffled by [the] so called chakkajam", which only had a partial impact in some parts of the country.
Truckers' demands
Apart from demanding a reduction in diesel prices, truckers are against the "flawed and non-transparent" toll collection system that favours road concessioners and alleged that the time and fuel loss amounts to up to Rs 1.5 trillion annually on account of it.
Truckers are also miffed at high insurance premiums and want a reduction in third-party premium and a GST exemption on third-party premia. That apart, they are also pressing for exemptions and abolition of indirect taxes, national permits for all trucks and buses and doing away with the direct port delivery tendering system.
Sulekha Nair contributed to this report
With inputs from agencies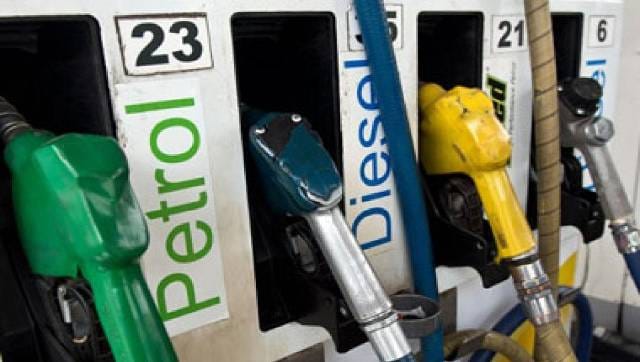 Business
Petrol and diesel prices on 30 November 2021: Petrol price in Delhi stands at Rs 103.97 per litre while diesel is available for Rs 86.67. In Mumbai, petrol is retailing at Rs 109.98 while diesel costs Rs 94.14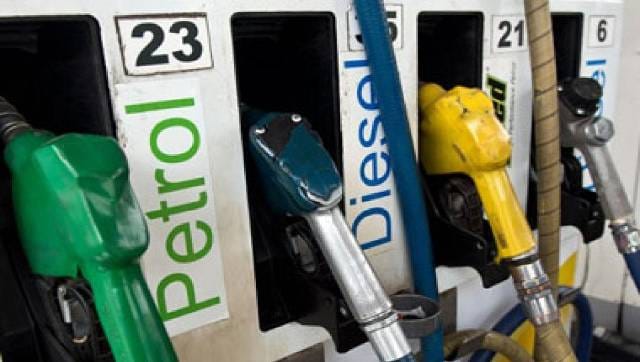 Business
Petrol and diesel prices on 29 November 2021: Petrol price in Delhi stands at Rs 103.97 per litre while diesel is available for Rs 86.67. In Mumbai, petrol is retailing at Rs 109.98 while diesel costs Rs 94.14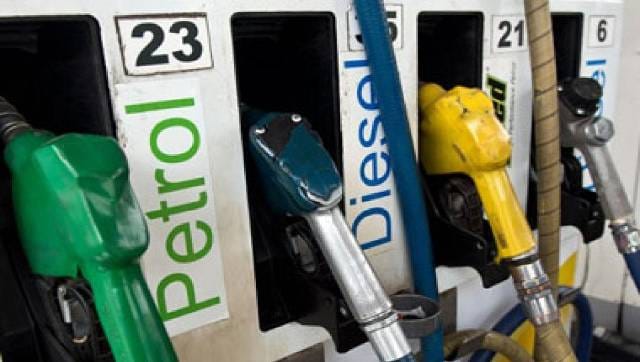 Business
Petrol and diesel prices on 27 November 2021: Petrol price in Delhi stands at Rs 103.97 per litre while diesel is available for Rs 86.67. In Mumbai, petrol is retailing at Rs 109.98 while diesel costs Rs 94.14