Truckers strike continues for 8th day; auto makers feel the heat due to disruption in components supply
All India Motor Transport Congress (AIMTC), which claims support of 93 lakh truckers, said its core team in an emergency meeting on Thursday resolved to suspend all operations voluntarily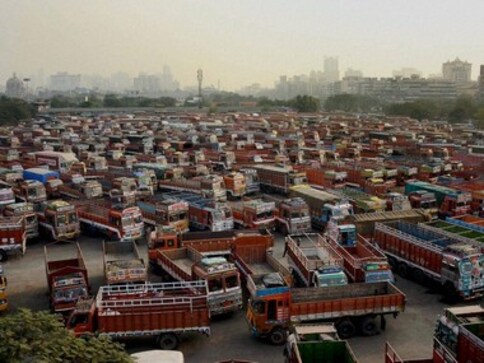 New Delhi: Truckers associated with transporters' union AIMTC remained off road for the eighth consecutive day today across the country to press for their demands even as automakers said they have adjusted their production due to disruption in the supply of components.
All India Motor Transport Congress (AIMTC), which claims support of 93 lakh truckers, said its core team in an emergency meeting on Thursday resolved to suspend all operations voluntarily and any attempt to quell it will only foment anger.
"With every passing day it is getting strong and all this has been possible because of the resolve that this time it is 'do or die' situation," AIMTC Core Committee Chairman Bal Malkit Singh said.
He claimed that the transporters' loss stood at Rs 28,000 crore in the seven days and urged government's intervention for tangible resolution of the issues.
Automobile industry sources said the stir has affected supplies of parts and distribution of vehicles, forcing companies like Tata Motors, Ford India and Skoda to adjust production.
Tata Motors has undertaken block closures of its Pune and Sanand plants by advancing weekend holidays and compensating for it later on, they claimed.
"Even retail has started getting impacted as dispatches of finished vehicles to dealers are affected," a source said.
Transporters' demands include a reduction in central and state taxes by getting diesel under the Goods and Services Tax (GST) so that price of the deregulated commodity can be reduced.
Essential commodities have been kept out of the strike. The Indian Foundation of Transport Research and Training (IFTRT), however, said that the strike has failed to make much impact.
"There has not been much impact on supply and prices of onion and garlic due to truckers' strike in Maharashtra. The supplies were adequately met from other growing states like Rajasthan," Onion and Potato traders association (in Azadpur mandi ) general secretary Rajendra Sharma said. Prices are stable in mandis here, he added.'
Apart from demanding reduction in diesel prices, truckers are also against the "flawed and non-transparent" toll collection system that favours road concessioners and alleged that the time and fuel loss amounts to up to Rs 1.5 trillion annually on account of it.
Truckers are also miffed at high insurance premia and want a reduction in third-party premium, exemption on third-party premia from GST.
Apart from this, they are also pressing for exemptions and abolition of indirect taxes, national permits for all buses and trucks and also doing away with the direct port delivery tendering system.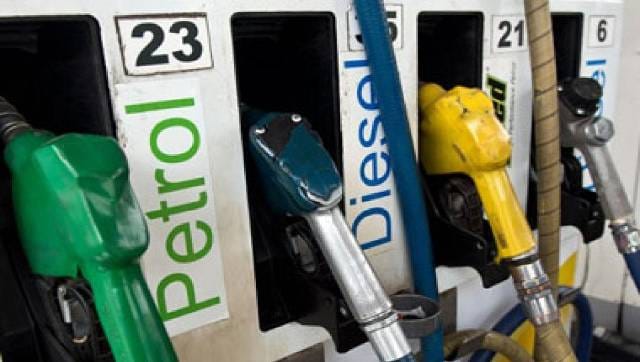 Business
Petrol and diesel prices on 17 November 2021: Petrol price in Delhi stands at Rs 103.97 per litre while diesel is available for Rs 86.67. In Mumbai, petrol is retailing at Rs 109.98 while diesel costs Rs 94.14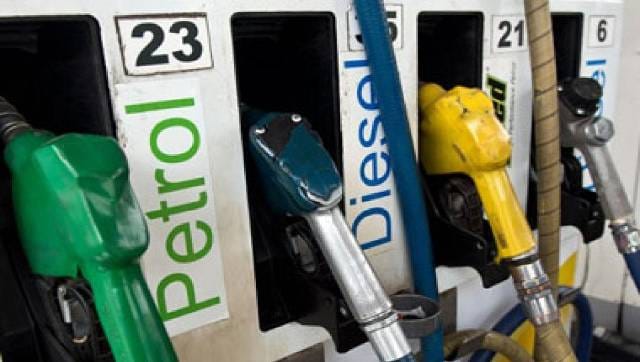 Business
Petrol and diesel prices on 16 November 2021: Petrol price in Delhi stands at Rs 103.97 per litre while diesel is available for Rs 86.67. In Mumbai, petrol is retailing at Rs 109.98 while diesel costs Rs 94.14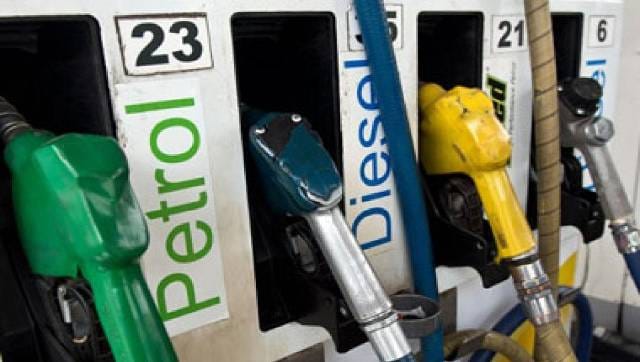 Business
Petrol and diesel prices on 15 November 2021: Petrol price in Delhi stands at Rs 103.97 per litre while diesel is available for Rs 86.67. In Mumbai, petrol is retailing at Rs 109.98 while diesel costs Rs 94.14