Trade deficit narrows to $12 bn in February, exports up 4.5% to $25.8 bn
Exports have been on a positive trajectory since August 2016 to February 2018 except for a temporary setback in October 2017, the Commerce Ministry said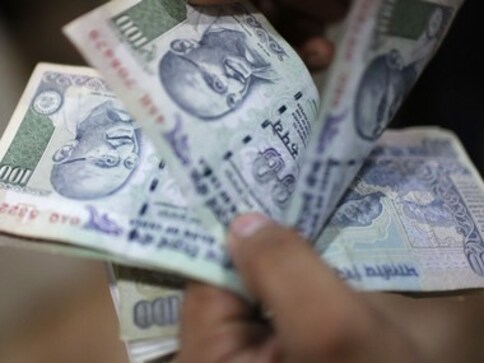 New Delhi: Exports grew by 4.5 percent in February, the lowest expansion in the last four months, to $25.8 billion as shipments of engineering, textiles and gems and jewellery declined while trade deficit narrowed to a five-month low of $12 billion. The trade deficit -- the difference between imports and exports -- stood at $9.52 billion in February 2017, as per the data released by the Commerce Ministry.
Exports growth rate has been steadily declining since November 2017 when it touched a high of 30.5 percent. The trade gap in September 2017 stood at $8.98 billion. "Exports have been on a positive trajectory since August 2016 to February 2018 except for a temporary setback in October 2017," the ministry said in a statement.
The country's merchandise exports are showing continuous positive growth, Commerce Secretary Rita Teaotia told reporters on Thursday. Imports too rose by 10.4 percent to $37.8 billion during the last month. Cumulative value of exports for April-February 2017-18 period grew by 11 percent to $273.7 billion, while imports grew by 21 percent to $416.87 billion. The trade deficit was $143.13 billion.
Commerce Minister Suresh Prabhu in a series of tweets said, "Exports data continue with their upsurge! Merchandise exports during February have exhibited positive growth of 4.48 percent in dollar terms".
Exports data continue with their upsurge! Merchandise Exports during February 2018 have exhibited positive growth of 4.48 per cent in dollar terms vis- à-vis February 2017

— Suresh Prabhu (@sureshpprabhu) March 15, 2018
Oil imports during February rose by 32 percent to $10.19 billion, while non-oil import increased by 4.11 percent to $27.61 billion. Oil imports during April-February 2017-18 were valued at $98 billion which was 26.92 per cent higher than $77.21 billion in the corresponding period last year.
Major commodity groups show positive growth in Feb'18 over the corresponding month of last year: Petroleum Products (27.44%), Organic & Inorganic Chemicals (30.41%), Drugs & Pharmaceuticals (13.92%), Rice (21.29%) & Electronic Goods (29.71%)

— Suresh Prabhu (@sureshpprabhu) March 15, 2018
Exports of chemicals and petroleum products grew by 30.41 percent and 27.44 percent respectively in February. However, engineering goods shipments dipped by 1.88 percent. Gold imports declined by 17 percent to $2.89 billion in February as against $3.48 billion in the same month last year. Prabhu said that services exports also continued to grow with total exports in January valued at $16.33 billion registering a growth of 2.07 percent. Imports during the month were valued at $9.847 billion, registering a negative growth of 0.12 percent
Federation of Indian Export Organisations said that the exports data are not encouraging as engineering, apparels, gems and jewellery, cotton textile and carpets are showing negative growth. "Leaving petroleum exports , the overall growth comes to 1 percent in February. We are worried about gems and jewellery exports as sector is facing huge liquidity issue as banks are tightening their norms," FIEO Director General Ajay Sahai said.
World
Identified in 1981 for the first time, HIV has claimed around 36 million lives till now and is one the deadliest public health issues
Photos
A series of rallies and events were held across India in an effort to raise awareness about AIDS on World AIDS Day. However, much needs to be done in the country. As per the data released by National AIDS Control Organisation in 2020, Maharashtra accounts for the highest number of new HIV infections in India with 8.54 lakh cases being reported in 2019 alone
India
Advocate Rajeev Suri had challenged the change in land use of the plot from recreational area to residential