Toyota, NTT to invest in each other in smart city tie-up - NHK
TOKYO (Reuters) - Toyota Motor Corp and Nippon Telegraph and Telephone Corp will form a capital tie-up to work together in smart-city development, making large investments in each other, Japanese public broadcaster NHK reported on Tuesday. No other details were immediately available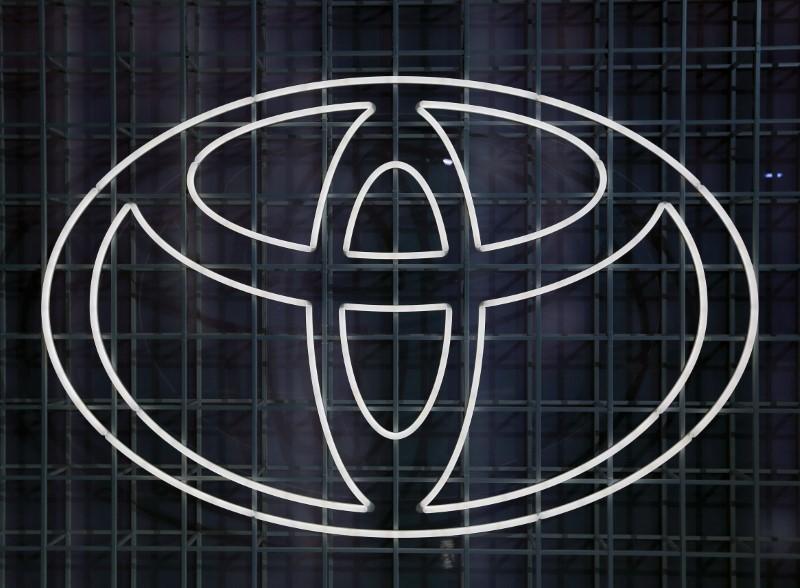 TOKYO (Reuters) - Toyota Motor Corp <7203.T> and Nippon Telegraph and Telephone Corp <9432.T> will form a capital tie-up to work together in smart-city development, making large investments in each other, Japanese public broadcaster NHK reported on Tuesday.
No other details were immediately available.
(Reporting by Chang-Ran Kim; Editing by Chris Gallagher)
This story has not been edited by Firstpost staff and is generated by auto-feed.
World
By David Shepardson and Jeff Mason WASHINGTON (Reuters) - The U.S. Centers for Disease Control and Prevention on Friday said people who are fully vaccinated against COVID-19 can safely travel at "low risk" but still discouraged Americans from doing so because of high coronavirus cases nationwide
Business
By Herbert Lash NEW YORK(Reuters) - The dollar and the yield on the benchmark Treasury note edged higher in light trading on Friday after data showing a surge in the hiring of Americans in March pointed to a U.S. economic recovery that is poised to be the strongest in decades. Equity markets were closed for Good Friday in the Americas, Europe and elsewhere, but it is not a U.S.
Business
WASHINGTON (Reuters) - U.S. President Joe Biden on Friday welcomed data that showed the U.S. economy created the most jobs in seven months in March but warned Americans that the progress on the economy could be reversed if the coronavirus surges through the country again