ToR of 15th Finance Commission: Ministers of five states meet President Ram Nath Kovind, urge amendment to terms
The Finance Ministers of Delhi, Kerala, West Bengal, Andhra Pradesh, Punjab and the Chief Minister of Puducherry met President Ram Nath Kovind in New Delhi
New Delhi: The Finance Ministers of Delhi, Kerala, West Bengal, Andhra Pradesh, Punjab and the Chief Minister of Puducherry met President Ram Nath Kovind in New Delhi on Thursday and submitted a memorandum urging amendments to the Terms of Reference (ToR) of the 15th Finance Commission.
The ministers said that the ToR would destroy the financial autonomy of the states.
These states had earlier protested that they would lose out because of the commission's decision to use the 2011 population census instead of 1971 as a basis for devolution of taxes from the Central government to the states, as they had successfully controlled their population.
Jointly addressing the media here on Thursday after meeting the President, Kerala Finance Minister Thomas Issac said that they had requested Kovind to amend the ToR by taking precedents from the past.
"Shifting of population base year from 1971 to 2011 violates the resolutions of the Parliament... We want 1971 as the base year for population calculation," Issac said.
When asked whether the President promised any change, Issac told IANS: "The President did not promise anything. But he will definitely look into it."
Delhi Finance Minister Manish Sisodia alleged that the ToR was made with the thought of "How to overshadow states" and "How to control the financial autonomy of states".
He also said that many aspects of the ToR "destabilise the well-settled federal arrangement" of India.
The Finance Ministers of the southern states of Kerala, Karnataka and Andhra Pradesh and Puducherry Chief Minister V Narayanasamy had met on 10 April and decided to submit a joint memorandum to the President.
Later they met in Amaravati in Andhra Pradesh to work on the memorandum.
"Centre asks 15th FC to use 2011 census data instead of 1971 census used so far to determine devolution of taxes. This will further affect the interests of the south. We need to resist," the then Karnataka Chief Minister Siddaramaiah said in a tweet on 23 March.
India
V Sivankutty said deliberations with various departments are ongoing to ensure safety of the children attending the schools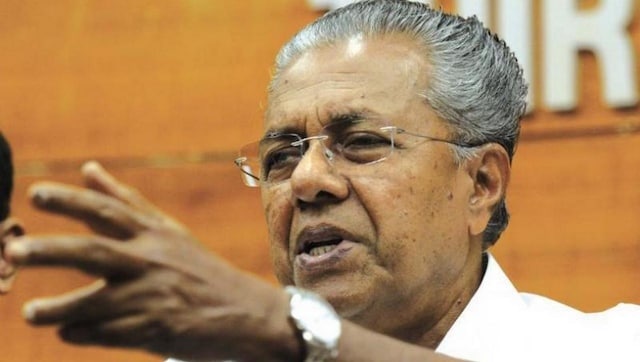 India
The CM, at a press conference, said that over 32 percent of the population eligible for vaccination have received both jabs of the vaccine.
India
According to the government, 17 lakh doses were administered per hour, 28,000 doses per minute and 466 doses per second