Top CEOs say companies should put social responsibility above profit
NEW YORK (Reuters) - Companies should focus on social responsibilities as well as profits, the Business Roundtable, a group of corporate chief executives that includes the head of the largest U.S. bank and the CEO of the world's largest airline, said on Monday. The statement of corporate purpose, which shifts from shareholder primacy, was signed by the heads of more than 180 U.S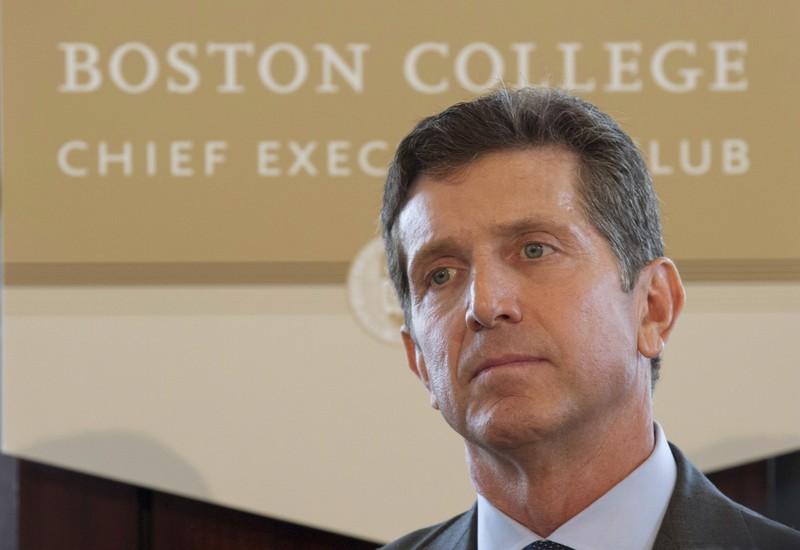 NEW YORK (Reuters) - Companies should focus on social responsibilities as well as profits, the Business Roundtable, a group of corporate chief executives that includes the head of the largest U.S. bank and the CEO of the world's largest airline, said on Monday.
The statement of corporate purpose, which shifts from shareholder primacy, was signed by the heads of more than 180 U.S. companies, including the CEOs of Amazon.com Inc, American Airlines, the largest airline in the world; and JPMorgan Chase & Co, the biggest American bank.
The statement marks the first time the nearly 50-year-old group has said shareholder value is not the No. 1 one priority. It comes at a time when companies are increasingly taking stances on issues outside of the corporate sphere due to pressure from activists amplified over social media and calls from their own employees.
"This new statement better reflects the way corporations can and should operate today," Johnson & Johnson Chief Executive Officer Alex Gorsky said in a news release. "It affirms the essential role corporations can play in improving our society when CEOs are truly committed to meeting the needs of all stakeholders."
The statement outlines five priorities, including commitments to invest in employees by providing fair wages and "important benefits," support communities where they operate and dealing ethically with suppliers.
(Reporting By Elizabeth Dilts; editing by Jonathan Oatis)
This story has not been edited by Firstpost staff and is generated by auto-feed.
Find latest and upcoming tech gadgets online on Tech2 Gadgets. Get technology news, gadgets reviews & ratings. Popular gadgets including laptop, tablet and mobile specifications, features, prices, comparison.
Business
By James Davey LONDON (Reuters) - Distribution of several British newspapers was disrupted on Saturday after climate change activists blockaded printworks used by Rupert Murdoch's News UK, publisher of The Times and The Sun, drawing condemnation from Prime Minister Boris Johnson.
Business
PARIS (Reuters) - France denied the European Union's Brexit negotiator Michel Barnier was about to be sidelined by EU leaders in a bid to break the deadlock in trade talks, as reported by British newspaper the Daily Telegraph. Twisting a famous British war slogan, European affairs minister Clement Beaune tweeted on Saturday: "Keep calm and support Michel Barnier".
World
MEXICO CITY (Reuters) - Mexico's National Electoral Institute (INE) has denied former President Felipe Calderon's bid to register his Free Mexico movement as a new political party, saying some of its funding was questionable.