Too early to say if US cases will be 'class action': Welspun India
US retail major Target had terminated its sourcing contract with Welspun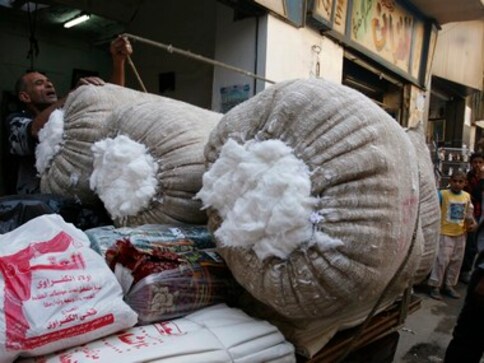 New Delhi: Welspun India Tuesday said the two cases filed against it in the US over bed sheets supplied not being 100 percent Egyptian cotton are at preliminary stages and it cannot be determined at present whether they will even be permitted to proceed as class actions.
Stating that two putative class action complaints have been filed against it, Welspun India said in a BSE filing that they have not been certified for class treatment by relevant courts, which is required under the US law before any action may proceed on a class basis.
No motion to obtain such certification has been made yet, it added.
"Accordingly, we believe that these actions are only in the preliminary stages, and that it cannot be determined at present whether they will even be permitted to proceed as class actions. Consequently, we believe that these actions cannot be determined to be material at this point in time," the company said.
The central allegation in both complaints is that certain Welspun sheeting products were not 100 percent Egyptian Cotton, the filing said.
"Neither complaint challenges safety nor fitness of these products. Both complaints allege that the amount in controversy exceeds $5 million. However, neither complaint seeks a specified amount of damages or provides a methodology for determining damages," Welspun said.
US retail major Target had terminated its sourcing contract with the Indian firm after it was found that Welspun substituted another type of non-Egyptian cotton when producing Bed sheets and pillows between August 2014 and July 2016.
Walmart has also decided to stop selling Welspun India's Egyptian cotton products following the lapses in its product supply specifications.
US-based retail chains Bed Bath & Beyond and JCPenny have also been conducting third party audit of items sourced from Welspun India, which has appointed consultancy firm Ernst & Young to look into the alleged lapses.
India
Flex-fuel vehicles will be cost-effective for consumers who are hassled by the high petrol prices, said Union Minister Nitin Gadkari.
World
President Joe Biden has encouraged COVID-19 vaccine requirements in settings like schools, workplaces and university campuses
World
Western Europe has struggled to integrate significant Muslim populations into mainstream society