To tax or not to tax: Lack of clarity in focus with Genpact deal
Why should the deal be not taxed? India does not have a double taxation treaty with Bermuda where Genpact is based and the company is making majority of its revenue from India.
Bain Capital's $1 billion deal with New York-listed Genpact, India's largest back office services provider, has brought back to centre stage the uncertainty over overseas deals involving Indian assets.
The deal will be the first one to be scrutinised using the new rules that governs such transactions, a report in the Economic Times said. The report has quoted income tax authorities and tax experts arguing for and against applying tax on the deal.
Genpact is a company that draws huge income from its operations in India, while the deal is between overseas investors, Bain Capital, the buyer, and Oak Hill Capital and General Atlantic the sellers. The report quotes an IT official as saying the authorities will be writing a letter to ascertain the facts of the deal.
However, another legal executive has said Genpact will be governed by rules on the New York Stock Exchange as it is listed there and not in India. The Genpact deal is complex. The Bermuda-based company has 80 percent of its clients overseas, but 67 percent of its revenue comes from India, the report said. And why should the deal be not taxed?
Consider this: India does not have a double taxation treaty with Bermuda and moreover, the company is making majority of its revenue from India. Bain Capital is liable to pay a 20 percent withholding tax, since India does not have a treaty with Bermuda. However, the main worry for the Indian government will be the erosion of its image among foreign investors.
"Investors may worry about a bigger role of the Indian executive, judiciary and regulators in business affairs and find it retrograde and interventionist," Kotak Institutional Equities had said in May.
The General Anti Avoidance Rules are being reviewed by a PMO-appointed panel. Wide speculation is that the government will dilute the law to avoid a foreign investor backlash.
News & Analysis
You get access to flagship-grade processors, 108MP cameras and 5G compliance in smartphones available for under Rs 25,000 in India this month.
Sports
The deal is the most lucrative television deal by a US broadcaster for an overseas football league, eclipsing the $1 billion paid by NBC for rights to broadcast the English Premier League.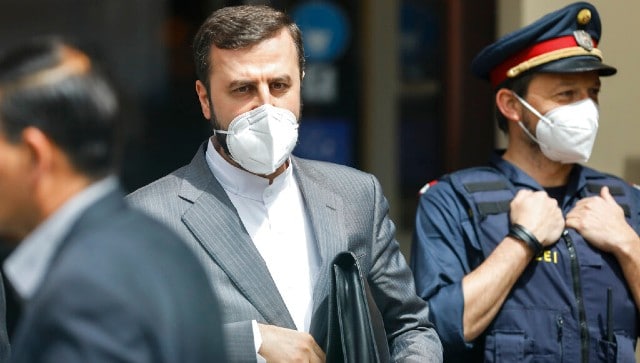 World
The aim of the talks is a return to full compliance with the 2015 accord, known as the JCPOA, which has been slowly disintegrating since the US under Donal Trump withdrew from it in 2018