India growth story? Aam aadmi is not quite interested
Despite reasonable valuations and impressive India growth story, retail investors are not yet ready to come and invest. Find out why.
We have failed in selling the long-term investment story (in India)," noted Tarun Bhatia, director - capital markets, CRISIL Research, at a conference on capital markets earlier this week. "While it's true the markets have gone up, volatility has increased, too."
Bhatia was referring to the fact that retail investors, despite the high-decibel media coverage of the Indian economy's growth and long-term appreciation potential of the stock markets, have preferred to stay away from equities and invest in more physical assets such as gold.
There are four crore demat accounts - a mandatory requirement for buying or selling shares - in the country, which includes those held by companies and non-individuals. In a country of 120 crore people, that's just plain piddly. Worse, just a fraction of these accounts is actually active.
"We have not a made a strong case on why one should invest in capital markets," admitted Akash Lal, partner, McKinsey & Co, at the conference. Indeed, most investors shy away from stocks even though they have delivered far better returns than other investment alternatives. "Between 1999 and 2010, the BSE Sensex rose 20 times, while a property in Bandra or gold would have appreciated just six to seven times," he added.
So, why are investors so wary of stocks? One is the popular - and wrong - perception that stock investing is akin to casino gambling; there's also a widely-held impression that stock markets are, for the most part, manipulated by market speculators and unscrupulous promoters. Rather than get involved, most small investors - at least the ones who are aware about stocks - tend to stay away. The bigger problem is a larger share of retail investors is simply unaware of the methods and benefits of stock investing.
That's why despite the Sensex having corrected considerably from its recent 20,000-plus highs, retail investors haven't exactly scrambled to place buy orders with their brokers. Indeed, the swings in the Sensex are often seen as a reason to avoid investing in shares because a lot of retail investors prize guaranteed returns over the sometimes-up, sometimes-down returns on shares. Very few small investors understand that stock investments are meant for the long term, and that despite frequent short-term volatility, they offer substantial rewards in the long haul.
Of course, there is no denying that capital markets have matured significantly in the past decade. Equity issuances as a proportion of GDP stood at 1.51 percent during 2009-11, up from 1.05 percent in 2003-05, implying a growth in the equity capital issued to Rs 28,900 crore from Rs 12,500 crore over the same period. Meanwhile, household savings grew four times to Rs 7.61 trillion in 2010 from Rs 2.07 trillion in 2000. However, almost 70 percent of these savings were funnelled into physical assets, especially gold and real estate.
In the US, the share of physical assets in total assets is 33 percent, while in Germany, that ratio is 50 percent. In Malaysia, a developing economy like us, that ratio is 34 percent. Of total household savings in India, only 4 percent went to the capital markets in 2010.
Clearly, more needs to be done on the education front. Initiatives by market participants like exchanges, brokerages and even smaller brokers are needed. "More than education you need better investor experience. You need to also educate the small dealer who should assess needs of a customer and give him a suitable product," added Deena Mehta, managing director, Asit C Mehta Financial Services at the conference.
Anup Bagchi, managing director, ICICI Securities, had an interesting point: he thinks the government needs to play a bigger role in promoting equities as a viable investment avenue as well. "A person who manufactures or sells polio vaccines did not educate the people. The government took it up as a movement and now you can see the results," he pointed out. "Financial services sector reforms are the first step towards capital markets reforms; the attempt to introduce new bank licences could take us in the right direction. Universal know-your-customer norms and a healthy debt market could also improve investor confidence. There should also be enough emphasis on long-term investing, which will generate returns that will make retailers stay put in the market. All of this will eventually tap the full potential of the Indian demography and its savings."
undefined
Find latest and upcoming tech gadgets online on Tech2 Gadgets. Get technology news, gadgets reviews & ratings. Popular gadgets including laptop, tablet and mobile specifications, features, prices, comparison.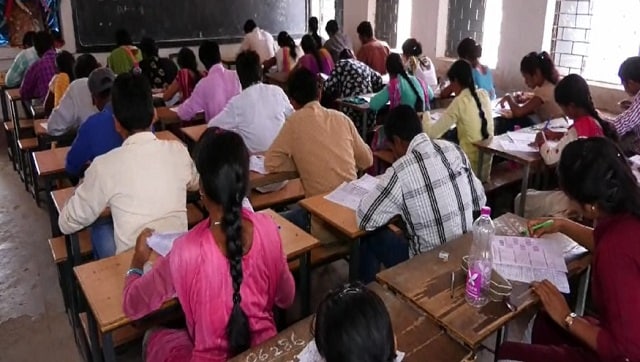 India
IBPS is looking forward to filling as many as 1,417 vacancies in the sector countrywide.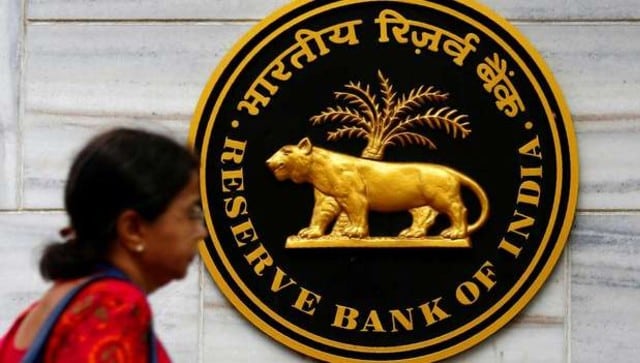 Business
In an article about the state of India's economy, the RBI said that e-commerce and digital technologies are likely to be bright spots in India's recovery, but pre-pandemic levels of output and employment are still a long way off
News & Analysis
Google says removing the apps reduces the risk of being exposed to deceptive financial products and services.