This December, PM Modi to make exciting announcements for startups and entrepreneurship
New announcements to come after PM Modi had announced a new campaign 'Startup India; Stand up India' to promote bank financing for startups in his Independence Day speech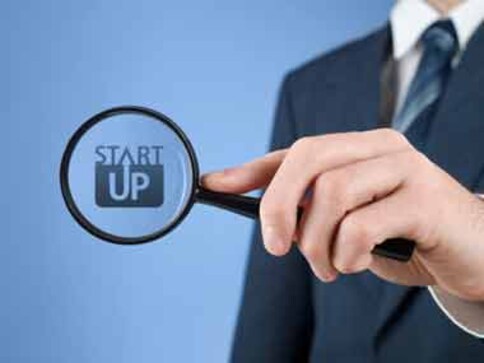 Prime Minister Narendra Modi will make a series of "very important" announcements to promote startups in the country in December, said Minister of State for Finance Jayant Sinha on Saturday.
In his Independence Day speech, Modi had announced a new campaign 'Startup India; Stand up India' to promote bank financing for startups and offer incentives to boost entrepreneurship and job creation in the country.
"... in early to mid-December the Prime Minister is going to make a series of very important announcements on Startup India where we will bring together the work that we are doing and make some important announcements about how we are going to take forward India's entrepreneurial ecosystem," Sinha said.
Promising that the announcements are going to be "very exciting", the minister said the government is committed to promote startups and entrepreneurship.
"We have already done, I think, more in the last 15 months than the previous government did in 10 years," Sinha said.
He was delivering the keynote C K Prahalad Memorial Lecture at the TiECon Delhi 2015. Prahalad was a renowned management guru.
Sinha said the announcements to be made by the Prime Minister would ensure that India as a country with respect to startups and entrepreneurs "is going to be the best in the world".
The government, he said, is working very hard to make it very easy to do business for entrepreneurs and startups, and also to ensure the financing is available.
Another area where the government has put a lot of stress is to foster innovation in research centres and in the universities through the network of innovation laboratories.
In the Budget there were a number of important steps to encourage startups, including setting up of India Aspiration Fund and Atal Innovation Mission.
"We have tried to streamline and make doing business in India much easier," Sinha added.
PTI
India
The prime minister will participate in celebration of completion of 20 years of ISB Hyderabad and later will dedicate to the nation and lay the foundation stone of 11 projects worth over Rs 31,400 crore in Chennai
India
In his dealing with boundary dispute involving China, Modi has displayed requisite patience and this has been accompanied by a steely resolve to not allow the LAC to be changed unilaterally, Jaishankar wrote.
India
Modi got emotional while interacting with the daughter of a beneficiary of the government schemes who was visually challenged