Forget volatility, mid-cap stocks are not down and out; here's why experts are betting on them
The current volatility in domestic market may have taken some sheen off the second-rung stocks, but the market still has a lot of appetite for quality mid-cap players
The darlings of the stock market, the mid & small-cap stocks, steadily seem to be losing steam of late after the sharp run-up witnessed since the beginning of this year. With key benchmark indices, Sensex & Nifty, taking severe beating in the past one month, the fall has equally been striking in mid & small-cap indices as well, as fears of a global economic slowdown, China's dwindling growth, US rate hike and lack of proactive reforms back home drove investors to unlock their holdings in equities, including in several second-rung stocks.
As patience seemed to be running out for investors, the mid-cap index felt the heat and tumbled 12.3 percent in last one month, under-performing the benchmark Sensex which eased 11.8 percent during the period. Similarly, the small-cap index, which has also caught investors' fancy since the start of this year, also faced similar fate and plunged nearly 14 percent.
In the current month as well, the BSE mid-cap index has already fallen close to 4 percent as against a 3 percent drop in Sensex.
So, have investors lost faith in mid & small-cap stocks or will the category face more downward pressure in the near-to-medium term in the face of global markets uncertainty?
Domestic stock market experts, however, don't think so and maintain that the category will continue to post exemplary gains going ahead once the current volatility in the markets subside.
"In the past we have seen mid & small-cap stocks emerging as the worst performers whenever the correction kicked off in benchmark indices. That was mainly because the upsurge in mid & small-cap stocks did not back the fundamentals," said G Chokkalingam, founder & managing director, Equinomics Research & Advisory.
"Most of the stocks in this category had risen during high interest rate regime and firm global crude and other commodity prices. But this time, we are seeing the drop in global commodity prices genuinely benefiting the second-rung stocks more, which also got translated into better earnings performance for several mid-cap companies in the first quarter," said G Chokkalingam.
According to Chokkalingam, several middle-rung companies are users of oil, oil derivatives and other commodities, as compared with companies in the Sensex universe which are mostly producers of commodities such as oil, metals, iron ores etc.
As a result, the sharp fall in these commodity prices in the global markets has resulted in depressing price realisations for these producers, where as the second-rung companies that use these commodities as key inputs for their end product has benefited by way of margin expansion.
In the wake of fading Chinese demand and sluggish global economic growth, prices of several commodities such as iron ore and copper hit six-year lows in July, while price of crude oil tumbled 52 percent in past one year and that of copper 27% during the period. In fact, the widely tracked Reuters-Jefferies commodity index has dropped 31 percent in last one year.
The resultant crash in commodity prices also engulfed several large-cap shares in the Sensex universe. As a result, shares of companies such as Hindalco Industries tanked 35 percent in past one month, Vedanta tumbled 31 percent, ONGC 20 percent and Gail 19 percent during the period.
However, several small-cap shares such as Jindal Poly Film rose nearly 9 percent, tyre major Ceat 5 percent, NRB Bearings 4.3 percent and Advanta 3.4 percent, thereby outperforming the benchmark indices in the last one month.
Analysts said the fall in key benchmark indices and subsequent correction in mid & small-cap stocks was mainly due to overseas sovereign and ETF funds pulling out from domestic equities.
"In order to make good their losses from other emerging and developed economies due to the currency fluctuation, these global sovereign and ETF funds sold heavily in Indian equities, which led to a sharp decline in the rupee against the dollar," said Deven Choksey, MD and CEO, K R Choksey Shares and Securities.
My sense is once the currency stabilises, most of the funds waiting on the sidelines would again comeback to the Indian markets, and we will see a broad-market rally. There is strong inherent potential in several mid-cap stocks due to revival symptoms in the economy. We have seen several mid-cap companies possess good quality parameters, and with cost structures coming down and more rate cuts in the offing, several of these mid & small-cap stocks will offer strong positive returns going ahead," said Choksey.
Despite the weak performance in recent times, the mid & small-cap categories continue to outshine its benchmark peer over the past nine months or so. Since the beginning of this year, the BSE mid-cap index has gained 11.4 percent while the small-cap index has risen 9 percent in comparison with 2.7 percent rise in the Sensex.
So, hang on, the current volatility in domestic market may have taken some sheen off the second-rung stocks, but the market still has a lot of appetite for quality mid-cap scrips, especially given the strong growth potential of the country.
Data compiled by Kishor Kadam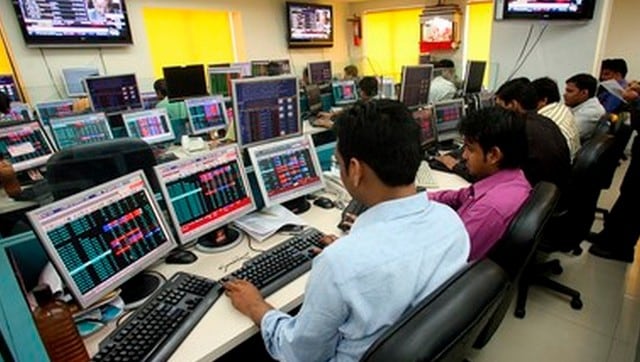 Business
PowerGrid, NTPC, ITC were among the top gainers in the Sensex pack, while Bajaj Finserv, HDFC, Asian Paints and Dr Reddy's were among the laggards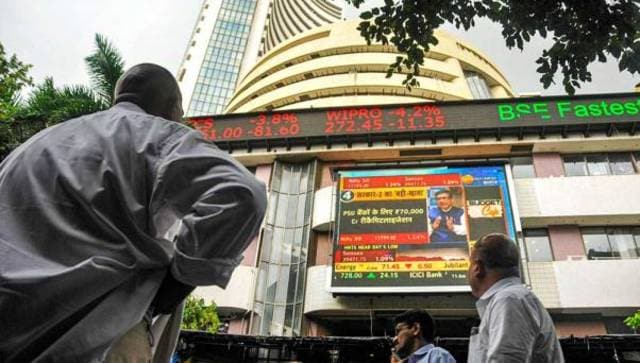 India
PowerGrid was the top gainer in the Sensex pack, rising around 2 percent, followed by Reliance Industries, ONGC, HCL Tech, Sun Pharma, Infosys and HDFC twins
Business
BSE was trading 271.72 points or 0.52 percent higher at 52,209.16 in initial deals, and NSE Nifty rose 69.70 points or 0.45 percent to 15,652.50