There is no imbalance in the Indian banking system, just a distorted perspective; privatisation isn't the only solution
Public sector banks narrowed the performance gap after 2000. Perhaps, popular perception hasn't caught up as yet.
Ruchir Sharma, chief global strategist at Morgan Stanley, bestselling author and general guru, set the proverbial cat among the pigeons when he said there was an 'imbalance' in the Indian banking system. He then went on to say that it was 'choking the system'. Presumably, he meant the public sector banks – there are 21 of them, compared to 22 private sector banks – which account for 70 per cent of the banking system, which are impeding the growth of private sector banking. Or so, Mr Sharma appeared to suggest.
On the face of it, the odds favour public sector banks (PSBs) over private sector banks (PVBs) when it comes to size. But let's try and un-package the numbers a little. The Reserve Bank of India's (RBI) Report on Trend and Progress of Banking in India 2016-17 says PSBs had 91,445 branches, compared to 24,661 branches of the PVBs. Just the State Bank of India (SBI) and its associate banks had 24,011 (which may come down after the merger of all associate banks into the SBI is completed).
Deposits in PSBs – the biggest sources of business capital, so to speak – amounted to Rs 80.79 lakh crores, while PVBs had only Rs 25.65 lakh crore: less than four times in favour of PSBs. Loans from PSBs amounted to Rs 55.57 lakh crore versus Rs 22.20 for PVBs. The former as a group lent more than 2.5 times the latter.
Two things stand out, however. First, PVBs lent almost 88 per cent of their deposits, while the PSBs lent 69 per cent; second, credit growth for PSBs declined marginally in 2016-17 (FY17), while for PVBs, credit grew by more than 14 per cent (deposits for PSBs grew by a shade over 6 per cent or Rs 5 lakh crore) versus 14 per cent for PVBs, or Rs 3 lakh crore).
Finally, let's take a look at an objective ranking of size; three PVBs – HDFC Bank, ICICI Bank and Axis Bank – rank among the top five Indian banks by size; the first two are among the top three. They also figure in the top five of other organisations like Dun and Bradstreet. All three of them have been awarded by several organisations, including media organisations like Business Today, the Business Standard and the Financial Express. So when Mr Sharma said PSBs were 'choking the system' what did he mean?
He was perhaps referring to the non-performing asset (NPA) or bad loan problem, that bugbear of the Indian banking system, which the PSBs have the lion's share of. Granted, they have made some really bad lending decisions in recent years that have piled up a mountain of NPAs on their balance sheets, roughly Rs 7.33 lakh crore; PVBs on the other hand, have just a little over Rs 1.03 lakh crore at the end of September 2017. Better, right? But let's decompose the numbers a little bit.
The RBI's latest Financial Stability Report (FSR) released in December 2017 said that banks' gross NPAs rose by 18.5 per cent for the entire banking system at the end of September 2017, when compared to end September 2016. But here's the kicker: "Private sector banks registered a higher increase in gross NPAs of 40.8 per cent as compared to their public sector counterparts (17.0 per cent)" the FSR said.
And it didn't end there. In October 2017, following an asset quality review (AQR), the RBI's instructed HDFC Bank to reclassify one account that it had marked as a standard asset into an NPA; similarly Axis Bank was asked to reclassify nine accounts as NPAs. With new guidelines issued by the RBI in February on NPA recognition, CARE, the rating agency, suggested in a report that the NPA problem for the banking system may not be over just yet.
In popular perception, however, PSBs would not survive a competitive battle with PVBs; the latter are technologically nimble, the former very slow. PSBs enjoy government patronage, while PVBs get ahead by sheer hard work and the sweat of their collective brows. When it comes to customer service, or so perceptions suggest, PVBs beat the PSBs hollow. They are more efficient, have better governance and systems. The solution is to privatise the banks if we want a better, stronger, more efficient financial sector.
Hold on, though. That efficiency argument has been challenged. In his book -- Privatisation in India: Challenging the Economic Orthodoxy -- TT Ram Mohan, a professor at the Indian Institute of Management (IIM) Ahmedabad suggests when reviewed over the long term, the perception that PVBs are much more efficient than PSBs may be overstated.
Three measures help break down the various factors that contribute to better performance: the Tornquist total factor productivity (TFP) index (apparently named after a researcher in the Bank of Finland), the Malmquist TFP index (which helps compare performance in two countries – PSBs and PVBs seem like that sometimes!) and revenue maximisation.
As most economists will tell you, productivity measures performance over time, while efficiency measures it at a point in time. TFP measures are ratios, and measure the maximum output for a given input. The question that these measures seek to answer are about differences in allocative efficiency as well. Loan income, investment income and non-interest income are outputs; interest expenses and operating expenses are inputs.
Mr Ram Mohan and his fellow researchers used three groups of banks – PSBs, PVBs and foreign banks, giving them six comparisons; they also looked at four financial ratios, making it a total of 10 comparisons. Here's what they found: there was no difference in four cases, PSBs did better on two, PVBs on two and foreign banks on two. Stripped of all the technical detail, PSBs do worse on only four comparisons. How inefficient are PSBs, really?
Mr Ram Mohan points out in his book that PSBs narrowed the performance gap after 2000; perhaps popular perception hasn't caught up yet. Or, as the architect of modern China's rise to become the world's second largest economy Deng Xia Peng is supposed to have said, "It doesn't matter whether the colour of the cat is black or white, as long as it catches mice." Perhaps that's the axiom we should apply when trying to resolve the crisis within the banking system. Privatisation is not the only answer.
Business
India's retail inflation surged to 7.79 per cent in April, the highest since May 2014. Experts note that steeper edible oil and supply chain disruptions owing to the Russia-Ukraine war are responsible for rising prices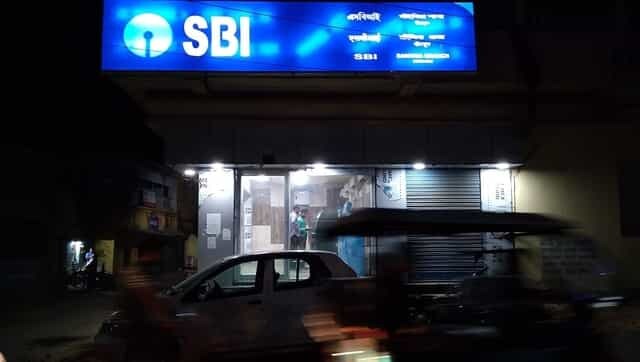 Business
Introduced by the Reserve Bank of India in 2016, MCLR is the minimum interest at which banks can lend to their customers. MCLR is generally revised on a monthly basis
Business
Inflation has remained above the RBI's comfort zone of 6 per cent for four months in a row mainly due to the Russia-Ukraine war which has impacted the prices of commodities across the globe