There are compelling reasons for Adani to abandon controversial Australian project; will he?
It would be better for Adani to pull out of seemingly unviable Australian project and focus on domestic businesses more.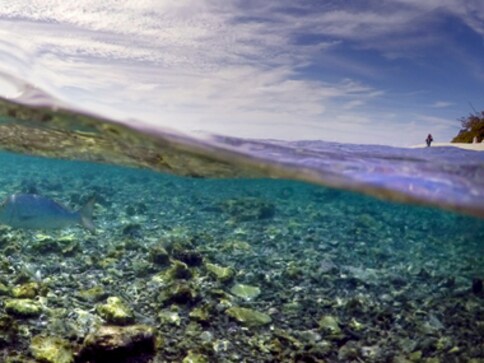 It is raining negative news for Gautam Adani-promoted Adani Mining's controversial Carmichael coal mine project in Australia. On Tuesday, a court in that country cancelled the environmental approval for the project citing "problems in the approval process". Today, Commonwealth Bank of Australia said it has ended its role as financial adviser to the project. A few other banks had also earlier backed out from financing the project.
Environmental groups have been fighting the project that seeks to develop a mine in central Queensland which has the potential to produce 60 million tonnes of coal a year. The project includes laying 189-km rail link and also expanding the Abbot Point port. The estimated cost of the project varies from $13 billion to $16 billion. It will provide jobs for thousands in Australia and will be one of the largest coal mines in the world.
The environmentalists fear the coal mine will damage the Great Barrier Reef, a UNESCO World Heritage site and home to diverse marine species.
Though the latest devolopments have put a question mark over the project, with the environmental groups predicting "an eventual demise", the group is showing no signs of backing off.
The group has said it is committed to the project. "We have been advised that, because certain documents were not presented by the department in finalising the approval, it created a technical legal vulnerability that is better to address now," it said on Tuesday.
According to media reports, the green groups have alleged that Australian environment minister Greg Hunt did not consider the potential dangers to yakka skink, an endangered lizard, and ornamental snake while giving a hasty approval.
Despite the brave face put up on Tuesday, there are indications that the group's interest in the project may be wearing thin. Last month, it said it is stopping work at the project due to delays in getting approvals.
While Adani's Australian saga is still unfolding, there are two key reasons why it is better for the group to abandon the project.
For one, it doesn't make much business sense mainly because of the falling coal prices. The reason for the nosedive in coal prices is a demand slump in China.
The prices are below hovering near decade lows, says this Reuters report. It notes that "global coal prices have fallen by around 10 percent this year bringing pain to top producers including Indonesia, Australia and South Africa. They now stand at their lowest in nearly a decade, extending losses from a bearish trend since 2011, as incremental growth in supply has outstripped demand".
The falling coal prices have rendered the project unviable. Another Reuters report cites analysts as saying the project would be profitable only if the coal prices stay above $100 a tonne as against the current prices of around $60. The prices of coal are expected to fall further once the US puts in place president Barrack Obama's stiff emission reduction rules.
Clearly, it doesn't make business sense for the group to set up a high-cost mine project even if, as it claims, it has tied up agreements with buyers for 70 percent of the produce. The project cost, as noted above, is at $16 billion or thereabouts. But it is unlikely to stay there.
The latest legal hurdle is expected to result in a further one year delay, says a Mint report today. This is because the Queensland government will have to issue a fresh order taking into account the court's directives, the report said. A further delay means further cost escalation. But has the group got enough financial muscle to absorb a higher cost?
Consider this: The Adani group has a debt of Rs 83,571 crore as of 31 March 2015. Its interest coverage ratio stands at 1.38. This ratio determines "how easily a company can pay interest on outstanding debt". Investopedia explains that when this figure falls below 1.5, a company's "ability to meet interest expenses may be questionable". The Adani group's interest coverage ratio has remained below 1.5 for the last three years from 2012-13.
Increasing this burden further will be detrimental to the company.
Second reason is purely environmental. Global warming and climate change are indeed clear and present dangers. There is no point being in denial at a time when their impact is felt globally. To put it in simple terms, if we need to preserve the earth for future generations, we should bring down the carbon emission. For this, cutting down coal consumption is important.
The negative impacts of climate change are likely to become more evident in the years to come. There are even chances that coal may become a least preferred fuel in the energy space in the near future. Obama's climate change mitigation rules are an indication of this.
(On 3 August, Obama unveiled his mitigation scheme, which seeks to reduce greenhouse gas emissions by 26-28 percent from 2005 peak. This is to be achieved by 2025 mainly by cutting carbon-dioxide emissions from power stations by 40 percent. This is for the first time the US is proposing such restriction on power plants.)
Prime Minister Narendra Modi's renewable energy push is giving opportunity for businesses to foray into this space. Adani has already identified this. The group has signed an agreement with the Tamil Nadu government to set up a solar power plant at a cost of Rs 4,536 crore.
Given the above reasons, it would be better for Adani to pull out of seemingly unviable Australian project and focus on domestic businesses more.
Data inputs from Kishor Kadam
World
Narendra Modi's three-day, three-nation tour was immensely productive with advanced trade and investment ties and new collaborations for innovation and skill development, said the Ministry of External Affairs spokersperson Arindam Bagchi
India
The prime minister was addressing via video link beneficiaries of Gujarat government's financial assistance schemes for widows, elderly and destitute citizens
India
The prime minister stressed that in view of rising temperatures, regular hospital fire safety audits need to be done