The Sahara case is an X-ray to the Supreme Court's working, says Rajeev Dhavan
The Sahara case, among many, is an x-ray of the Supreme Court. What it reveals, read with the pathology of the working of the court, is that the Supreme Court is overwhelmed by the volume of cases, overworked and over-stressed.
                                                                                                 I
It is customary to add the words "with respect" or "deepest respect" when addressing judges. Some lawyers say, "we bow to your Lordship" some even pronounce: "bow" as in "bow and arrow". I must confess that I have entertained colleagues in the back row in court with a dog size "bow-wow-wow-wow". All this is truly colonial along with the costume drama of black coat junior and band-master costume for senior or lawyers. But lawyers and judges have acquired a vested interest in the costume drama. So, while I campaign for the abolition of these colonial absurdities, I start the article: "with respect".
II
On 23 September the Supreme Court cancelled Sahara and two others' parole because of what I said in court. The simple story of that incident in the Sahara case can be summarized as follows:
Me: Can you extend the Sahara parole till 30th September.
Chief Justice: (after hesitation) No, let him go to jail since you are seeking an adjournment.
Me: I am not seeking an adjournment but a rescheduling because your Lordships (note!) did not sit on the 16th September.
Chief Justice: "Extend the parole till 3rd October".
[Meanwhile, there is discussion on Sebi's sale of Sahara properties – especially 3 of them.]
Me: (On instructions from and prodding from Gautama Awasthy my instructing counsel). May we see the papers and file a response.
Chief Justice: If that is your attitude, we will send your clients back to jail.
Me: That would be unfair.
Chief Justice orders: Cancel the interim bail. Sahara and others can go to jail (dictating an order to that effect).
Me: Please do not pass an order in a temper.
Chief Justice: It is passed.
Me: Please don't do this. It's not fair.
Then Sibal apologised for my behaviour later in the day. I refused to apologise in my message and on TV. Justice TS Thakur then made observations about me which would be defamatory except that it came from a privileged judicial pulpit.
III
Threatening a lawyer that an adverse order will be passed against him because he has made a legitimate request is asking them to argue in terrorem. Such a phrase was used by the legendary Ashok Sen to the no less legendary JS Verma who relented and apologised to Ashok Sen. I am not Ashok Sen and Thakur is certainly not JS Verma.
Unfortunately, Justice Thakur has used this threat several times before, even telling other contemnors in that case that if they do not comply they will join Sahara in jail (as if it was a joke). The court laughed. Thakur smiled.
IV
The Sahara case is a thorn in the sides of justice. Justice Thakur inherited this case from Justices Kehar and Radhakrishnan who had peremptorily sent Sahara and two colleagues to jail until they paid Rs 5,000 crore in cash (cheques) and Rs 5,000 by way of bank guarantee. In a fancy judgment by Kehar (for Radhakrishnan as well, who later personally told me, he distances himself from Kehar's acerbic comments), he tore into lawyers and used a species of coercive contempt to condemn Sahara and others to stay in prison until his payments and bank guarantee were fulfilled. Such a contempt if used against trade unionists makes them martyrs. Used against others, it lacks proportionality. Of course, all this is in excess of what the Contempt of Court Act 1971 permits (i.e. six months and fine). The other aspect of the case is that the order of 31 August 2012, inter alia requires Sebi to examine the documents Sahara has offered as proof of payment to investors. Forty trucks of documents were sent to Sebi which it first refused to accept, then got them digitalized at Sahara's expense. However, they refused to examine these documents even though ordered by the 31 August order to do so. The Thakur court agrees with Sebi that they should not discharge their obligations to examine the documents in the absence of cheque transactions, though the full paper trail of small investments in cash (e.g. a few hundreds or thousands) and payments back are available. The court ordered Sebi to examine them. How can the Thakur court not enforce these orders against Sebi?
Justices Thakur, Dave and Sikri take the view that the order by Kehar–Radhakrishnan incarcerating Sahara and others cannot be altered in favour of those in jail because they are not sitting on appeal over the latter. This is both legally incorrect and contradictory. A three-judge (or even a two-judge) bench sitting in continuation of a two-judge bench can always "modify" an order of the earlier two-judge bench. The contradiction is that the order for Sebi to examine the documents is not to be enforced, that of sending parties to jail has to be. This inclination to give Sebi all the rope it asks for, and being super-critical of every request and argument for Sahara defies justice. My experience with this case reminded me of (Justice) Oliver Wendell Holmes' concept of the "Bad Man"– a concept revisited by jurists. Once the court is convinced of a person as a 'bad' man, justice is compromised which I believe has been compromised in this case.
V
Why was Sahara not able to pay? In May 2014, I asked the Thakur bench for permission to sell 71 properties – each sale being overseen by an independent auditor, "No", said the Thakur bench. "Choose only 9." Good grief, Why? Further, a 'harbor rule' prohibiting a distress sale below 5 percent of the valuation was invented by the court to further jettison Sahara's redemption. The 'harbor rule' was an off-the-cuff invention of Sebi's counsel Datar. Each sale to be confirmed by the court. Had the court not passed such an ill-conceived order the controversies would have been over. There were three foreign properties in the fray: Grosvenor House in London and two hotels in New York. At one point, the Chief Justice even observed that the historic Grosvenor House remain in Indian hands! All hotels were encumbered and many financial vultures duped Sahara. Thakur's observation: if you value property over civil liberties, stay in jail. At several stages, special facilities were granted to Sahara and others and then taken away. It was an uphill chore to argue restoration of even facilities. Anyway, since Sahara's properties were up for grabs, some Indian bidders were allowed to stake claims and treated lightly by the Thakur bench when they backed out.
The court's permitting Sahara to sell 9 + 7 properties is now being expanded to other properties. Each will be scrutinized by Sebi's lawyers and an obstructive amicus, Shekhar Naphade. Why not in the first place? Why not in 2014 with strict auditing? I am not privy to Sahara's choices but I believe that their sale endeavours were bonafide in the face of vultures taking advantage of a distress situation. The Thakur bench has not handled this well – jettisoning Sahara, at every juncture. Justice has been a casualty.
VI
For the public, these hearings have become a news tamasha. As in the Colosseum in ancient Rome, the public wants to know if the Supreme Court's thumb went up (Sahara is out of jail) or whether it went down (Sahara is back in jail). If it went up, the lawyers were congratulated. If it went down, the lawyers failed. For some, this long incarceration was justified even though there is no offence or criminality. For most, such a contempt order is unjust even absurd. The gladiatorial interest will continue but not on merits. Messages to me blame the Chief. Some blame me. But this is not about me, but justice and the Supreme Court's capacity to uphold it. I had resiled the Sahara brief earlier, and have done so again before they sack me.
VII
I am proud of the Supreme Court and high courts. If politicians are custodians of the political texts of the Constitution, judges are custodians of the justice texts. Justice without democracy is a chimera. Democracy without justice is autocracy. The Sahara case, amongst many, is an x-ray of the Supreme Court. What it reveals, read with the pathology of the working of the court, is that the Supreme Court is overwhelmed by the volume of cases, overworked and over-stressed. This may certainly be true of the Chief Justice who performs many duties including going, if possible, every weekend out of Delhi to give lectures or attend meetings.
The courts and its corridors are crowded with lawyers jostling for places to sit. It is mayhem. Some judges are ready, many with pre-conceived or concurrent biases or both. In terms of appointment, many should not have been appointed. In that, the Supreme Court has fallen. At times, the court dismisses good cases because of the workload and admits bad cases because of inattention. Thus admitting and even hearing cases is a roulette wheel. A court under this kind of pressure is not able to guarantee justice. Many have suggested remedies. Each Chief Justice has their own angst in defining and addressing problems. I admire many judges. But the institution is in peril.
The author is a senior advocate in the Supreme Court of India.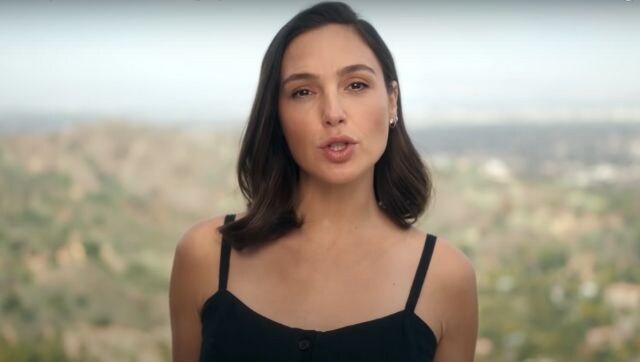 Entertainment
Even as the reality is hard to cope with, it brings back that one commodity that seems to be rapidly depleting from our lives – hope. And for that alone, may there be an encore.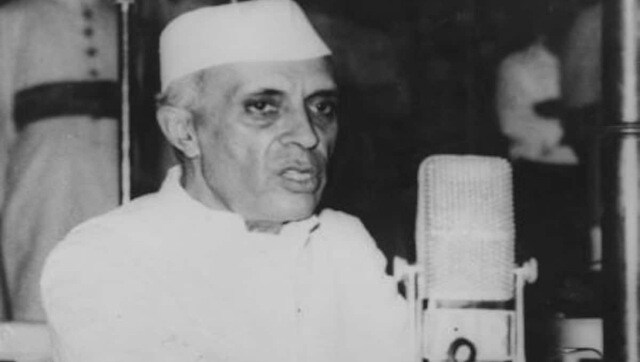 India
India's first prime minister advocated knocking down and building anew, and certainly didn't have time for 'stakeholder' opinion and angst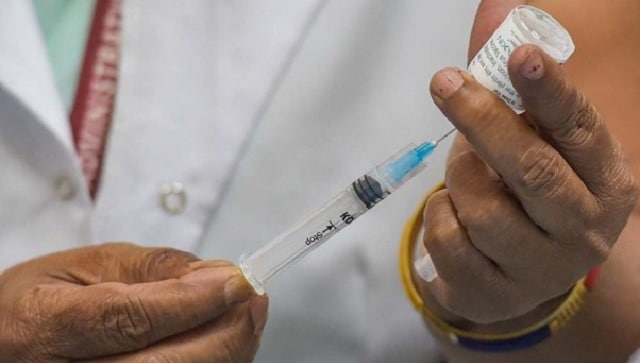 Blogs
While the original plan of 30 crore fully vaccinated individuals by July may extend by a few weeks, the year-end target can be more ambitious