The revenue argument is a powerful clincher in favour of legalising sports betting and gambling
Sports betting and gambling, if legalised, would fetch for the government a 30 percent plus tax from winners in addition to a conservative 18 percent GST.
---
The Law Commission, in a report to the government, has apparently recommended legalising sports betting and gambling, though one of its members, Sivakumar, has filed a dissenting note saying India's social mores still frown upon these two as decadent and morally reprehensible activities.
But then one must remember that the forbidden fruit is coveted by most human beings given their innate inquisitive nature. Furthermore, the state should not be any more of a kill-joy or spoil-sport than strictly necessary.
Many countries in the Western world have legalised prostitution subject to safeguards and Colorado, a state in the USA made bold to pioneer legalising smoking of marijuana, and, as a corollary its sale for recreational purposes. Nanny state is passé except in tightly controlled dictatorships. Be that as it may because this article is devoted to the revenue aspects of the issue.
Trade body FICCI in its 2016 report has estimated the size of the illegal betting economy at Rs 10 lakh crore. A conservative GST of 18 percent on this works out to a sizeable Rs 1.8 lakh crore of revenue for the exchequer in addition to a license fee when the business of legalised gambling and betting is started.
The counterargument to the revenue angle is the moral argument. Can the government make money by indiscriminate issue of gun licenses which is the bane of the USA today? Can the state poison and dull young minds by allowing free access to narcotics? The moral and health arguments are unexceptionable but the key words of legalisation enthusiasts are "subject to safeguards"
The few US states that have joined Colorado have also restricted their thaw against smoking pot only to marijuana considered to be a mild intoxicant vis-a-vis other narcotics. Likewise in legalising gambling and betting also there can be safeguards. To wit, the law commission itself has strongly frowned on match-fixing which by no stretch of imagination is a sport but a vicious and vile form of cheating of spectators.
The Law Commission has also recommended furnishing of PAN and Aadhaar as prerequisites for both operators and participants so that no hawala, or money from subterranean channels, mixes with the main stream freely and pollutes it. However its suggestion to keep out subsidy receivers and non-tax payers from participating in betting and gambling is difficult to implement besides being iniquitous though the intention is to prevent the economically weaker section from playing ducks and drakes with their limited income.
Some legal issues should also be brought to the attention of the readers. First, not all games of chances are gambling. To wit, the Supreme Court has held in 1996 in KR Lakshmanan versus State of Tamil Nadu that if a game involved substantial exercise of skill, a small element of chance cannot be enough to dub it as gambling or betting. However the income tax law is merciless. Section 2(24) (ix) thereof reads as follows while defining inclusively what income is: "any winnings from lotteries, crossword puzzles, races including horse races, card games and other games of any sort or from gambling or betting of any form or nature whatsoever.
Explanation.— for the purposes of this sub-clause, —
(i)  "lottery" includes winnings from prizes awarded to any person by draw of lots or by chance or in any other manner whatsoever, under any scheme or arrangement by whatever name called;
(ii)  "card game and other game of any sort" includes any game show, an entertainment programme on television or electronic mode, in which people compete to win prizes or any other similar game" ;
Thus despite what the Supreme Court said about substantial exercise of skills, the TV show prizes are invariably taxable at 30 percent plus the maximum marginal rate of tax without being allowed to be pared down by expenses. Betting and gambling if legalised would fetch for the government a hefty 30 percent plus tax from the winners in addition to a conservative 18 percent GST. And logically it need not be a conservative or soft tax of 18 percent given the fact that motor cars are subject to a 28 percent plus cess levy.
The Gambling Act, harking back to the British Raj, is what is still criminalising betting and gambling whereas ironically the UK itself has long ago lifted the ban. In India. betting being a state subject, almost all the states have legalised betting on race horses. And Goa, the tourism state, has legalised casinos.
We must wholeheartedly accept the Law Commission's recommendation and legalise betting and gambling in sports, subject to due safeguards.
(The author is a senior columnist and tweets @smurlidharan)
Lifestyle
Through this fortnightly column, Tales From TJ Road, Bachi Karkaria tells the story of Mumbai's metromorphosis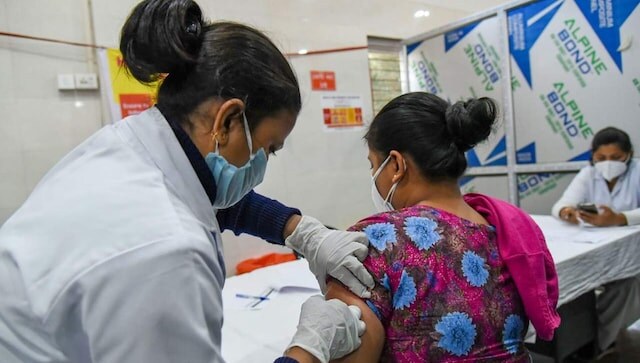 India
The Central and the state governments must move more quickly than they have to contain a potentially disastrous situation
India
Since Moscow has begun to project Pakistan as the key pillar of Russia's South Asia policy, New Delhi cannot continue its foreign policy within the traditional framework of non-alignment