Digital India: How India's vibrant economy can lead the world with disruptive innovation
Digital India has been a frontrunner in India's marathon towards a digitally empowered society and there is a visible change in people's mindset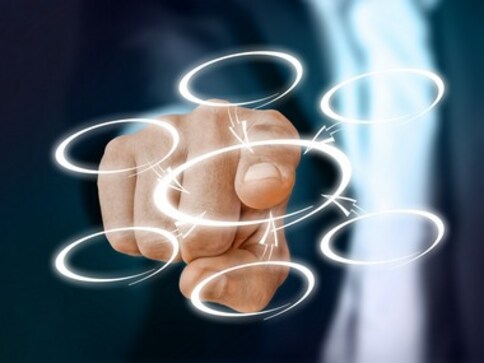 The Digital Revolution is reworking the world order and creating a new set of winners and losers. We are a vibrant economy which has broken out of the Hindu rate of growth. Our Information Technology industry, at $175 billion headed to $350 billion by 2022, is the envy of the entire world. We have the world's second largest base of internet users, population of mobile phones and top the globe in mobile internet access.
Global data, as also our own, is emphatic that net new jobs growth comes from innovative start-ups and the Ministry of Micro, Small and Medium Enterprises (MSME)'s is less than three years old! In India itself, the software industry - built predominantly by first generation entrepreneurs, contributes to 8 percent of India's gross domestic product (GDP), 31 percent of exports and has created 10 million new jobs to become the largest employer in the organised private sector.
The new internet companies' current 3.2 percent contribution to the GDP is projected at 5 percent by 2020. And our 'entrepreneur - start-up - innovation – product' ecosystem is already the fourth-largest in the world, maturing rapidly and slated to be the second-largest within two years.
In the world of Artificial Intelligence (AI), Blockchain and Virtual Reality (VR) , Gen Y has an aspirational view of  entrepreneurship. Eighty percent of the Indian workforce (versus 50 percent globally) wants to start-up and 75 percent wants to work for one-a far cry from the earlier preference for MNCs/Indian Business houses.
This fortunate confluence of circumstances has created breakthrough economic development and transformation in the country and our prime minister can justifiably claim credit for leading these building blocks of Digital Revolution from the front.
Digital India has been a frontrunner in India's marathon towards a digitally empowered society and there is a visible change in people's mindset. Many state governments are giving a boost to the IT sector and Smart Cities have become the biggest co-operative federal movement. Severalstates have developed cyber-cities while many such as Gujarat and Rajasthan are in the race to become cyber-hubs.
Skills enhancement
With a vision to make India future proof,the government has invested heavily in skilling a large stock of erstwhile non-productive demographic dividend of India. This is a step to absorb the large stock of labour in the various employment generation programs under the Digital India initiative. Further, at the local level, entrepreneurship training is being initiated to make wannabe entrepreneurs competent to run businesses.
Government – the major enabler
The Indian government has invested heavily in nurturing the start-up ecosystem by launching schemes like Startup India, Make in India, Skill India, Digital India, Mudra loans, etc. The government's Atal Tinkering Labs initiative to foster creativity and scientific temper in students has covered more than 5400 Schools. Atal Innovation Mission has been given a fund of $300 mn to support incubation and innovation. The Innovate India Marketplace allows for these innovators to project their innovations on the national platform.
India, led by Prime Minister Narendra Modi, is actively engaging in international and bilateral innovation cooperation at various global summits. India-ASEAN innovation platform is such an outcome of the multi-lateral meet between India and the ASEAN countries.
A slew of measures have been taken to promote innovation and entrepreneurship in India and streamline the process of starting a business. The process has been digitised via single window G2B eBiz portal and mobile app which has reduced the time from months to days for getting the approvals. Also tax exemption has been guaranteed for 3 out of 5 years along with facilitating a Credit Guarantee Scheme of US $500 Mn for MSME's. With MSME exchange already in place, SEBI has set up an alternative trading platform for internet startups with relaxed listing requirements to increase competition of Indian startups in the global market.
The government's objective is to remove bottlenecks and make it easier for young entrepreneurs to start new businesses by eliminating the archaic policies of the license raj and government interference. India is going through a phenomenal time for anyone who has dreams and aspirations. There has never been a better time to start a business. The internet has given everyone enormous power and an ability to reach millions and billions of people. The government is working towards building a better infrastructure and easing the enabling services and provisions.
The government, enabled with a forward looking vision of PM Modi is leading India into the 4th industrial Revolution with local, low-cost, made in India innovative solutions, from supercharged innovators and entrepreneurs and a market ready to consume innovation. India is fortunate to have his vision at time when we are leapfrogging into the future to embrace digital disruption.
(The author is co-founder and former chairman of NASSCOM and TiE NewDelhi)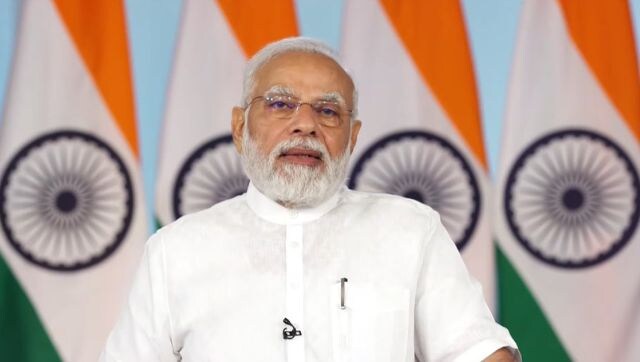 India
Prime Minister Narendra Modi on Monday greeted people on the beginning of Navratri and wished them happiness, fortune and good health.
India
The Prime Minister said that Internet users consume 14GB of data per month, which used to cost Rs 4,200 per month in 2014, but, now costs Rs 125 to Rs 150
India
On the occasion, the three major telecom operators of the country will demonstrate one use case each in front of the Prime Minister to show the potential of 5G technology in India using Augmented and Virtual reality