Celebrations can wait: One good monsoon will not undo two droughts
Not just flawed policy on agriculture, India also needs to urgently address the alarming situation of water availability throughout the country. We are hurtling towards a crisis which one good monsoon alone may not solve.
Indians have hailed twin, almost identical predictions, about a bountiful monsoon this year after two successive years of deficient rainfall. It is as if the skies will open up with good fortune.
In essence, 106 per cent in 2016 could mean the highest rainfall since 1999 when the IMD had predicted 108 per cent of long period average. A good rainfall is necessary for the country's farmers and therefore, in the long run, to contain inflation and sustain overall economic growth. It is also critical to fill up the country's water reservoirs which stand severely depleted. But a good monsoon alone cannot be the panacea for India's muted agricultural growth or to avert future water wars. We are hurtling towards a crisis which one good monsoon alone may not solve.
First of all, let us understand that an above-average rainfall forecast does not essentially mean that rains would be bountiful all over the country and therefore bring relief uniformly. Remember, at least 10 of India's 29 states are reeling under drought. Speaking to The Indian Express, the head of IMD's Climate Services Division D Sivananda Pai has said that even in a year of excess rainfall, there can be pockets that experience drought. In a bad monsoon year, some areas may get good rain. Rainfall is not evenly distributed across regions. The IMD is yet to come out with a detailed forecast of rains region-wise. Skymet, on the other hand, has said Tamil Nadu, North Eastern states and parts of south interior Karnataka may receive less rain from June through September although overall the monsoon will be above average. A report from the State Bank of India noted that though there is no need of worry regarding below normal rainfall in North-East India, "this is a slight concern for Tamil Nadu as it holds a share of about 7 per cent of total rice production in the country."
Also, even if monsoon rains are good overall, a heartening agricultural growth will come on a very low base of previous two years. Agri economist Ashok Gulati pointed out that though the above-normal forecast for rains this time is welcome news, the country is still far away from the average annual agricultural growth rate of 4 per cent.
"Agriculture growth rate was just 1.1 per cent last year and negative (-0.2 per cent) the year before. Due to good rains, it may be anywhere between 4-6 per cent this year but then, the three-year average will be well below the ideal 4 per cent number," he said. He said agriculture must register at least half the rate of overall GDP growth in the economy — so if the economy is growing at 8 per cent on an average each year, agri growth should be around 4 per cent. This ideal ratio of agri GDP versus India's GDP growth has hardly been achieved, with Gulati pointing out that when it was seen — in the 11th Five-Year Plan (FY08 to FY12) — it lead to a decline in poverty three times faster during 2004-11 than during 1993-2004."
Madhavan Rajeevan, secretary in the ministry of earth sciences, tweeted yesterday:  Past data shows while poor monsoon affects agriculture severely, good monsoon don't produce proportionate positive effect on agriculture.
And in this piece in The Economic Times, former Niti Ayog member N C Saxena has said drought cannot be blamed entirely on monsoon failure or on climate change; a flawed agricultural policy is a bigger causative factor in the collapse of farm and dairy production in semi-arid regions. The bottomline is that India's agricultural GDP needs more than a good monsoon to reach its true potential.
Not just flawed policy on agriculture, India also needs to urgently address the alarming situation of water availability throughout the country. As of now, primary impact of water scarcity is on agriculture and therefore rural purchasing power, but soon this could start affecting industries and the overall economic growth.
The SBI report quoted earlier said because of deficient monsoon rains in last two years, the country's foodgrains production declined to 252 million tonne and 253 million tonne in 2014-15 and 2015-16 respectively from a record production of 265 million tonne in 2013-14.
According to the latest government data, the 91 major water reservoirs of the country were filled to just a fourth (24 per cent) of their capacity at 3.92 BCM on 7 April, 2016. This compares very poorly with the level in the corresponding period a year ago, when the same 91 reservoirs were filled two-thirds (69 per cent) with water. The total storage capacity of these 91 reservoirs is 157.799 BCM which is about 62 per cent of the total storage capacity of 253.388 BCM which is estimated to have been created in the country.
Let us look at the country's western region, where severe water crisis in Marathwada and other parts makes it to headlines almost every other day. Government data show there are 27 reservoirs which were filled to only 20 per cent or a fifth of their capacity at 5.52 BCM on 7 April, lower than the national average.
Water resources minister Uma Bharti said recently groundwater accounts for nearly two-thirds of India's irrigation and 80 per cent of domestic water needs. She said her ministry's focus will be on the adoption of a participatory approach to sustainable management of groundwater based on aquifer mapping. "In the first phase the heavily overdrawn areas of Punjab, Haryana, Rajasthan, Maharashtra, Andhra Pradesh, Telengana, Karnataka and Tamil Nadu are proposed to be mapped under the programme. The Central Government has set apart up a sum of Rs 6000 crs over the next five years to revitalise the GW sector," she said in a statement.
That the water crisis is propelling India towards water wars is quite evident. According to Water: At what cost? released by Water Aid, India has the largest number of people, at nearly 76 million, who have no access to a safe water supply. This is 6 per cent of the country's population. Most of those people are living on around £3 a day. If they have the opportunity to buy water from a tanker it can cost 1 rupee (£0.01) per litre, sometimes double if supplies are scarce. Poor management of water resources is the biggest problem holding India back from reaching all of its population with water supplies. Aquifers provide 85 per cent of drinking water, but levels are falling in 56 per cent of the country.
The SBI report raised a concern over poor monsoons across much of the country in both 2014 and 2015 having left dams and reservoirs with unusually low water levels. "The Government has taken a number of steps, like sending a water train, to relieve a parched region but we believe there are 3 industry categories namely, 'Food Products and Beverages', 'Textiles' and 'Paper and Paper products' will get affected most from this water crisis. Our internal estimate suggests that these 3 industry segments may push down IIP-Manufacturing growth by around 50-70 basis points".
Find latest and upcoming tech gadgets online on Tech2 Gadgets. Get technology news, gadgets reviews & ratings. Popular gadgets including laptop, tablet and mobile specifications, features, prices, comparison.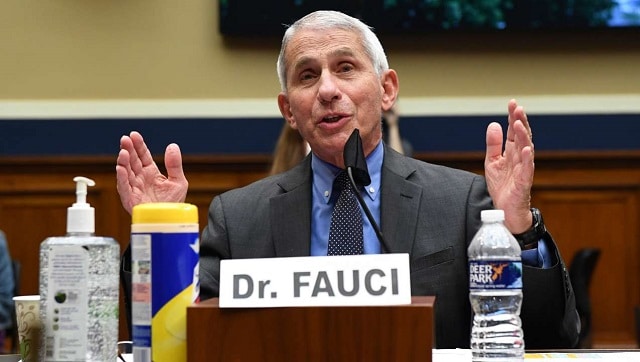 World
Trump seems to have made the calculation of trying to cast Fauci, a man who has served six presidents, as the villain of the piece. It is, to put it kindly, an interesting strategy. To put it bluntly, it looks like a misguided ploy that may end up costing him a second term
World
Traditionally, presidents have tried to avoid making statements that might prove embarrassing later on. They choose their words carefully and proceed 'out of an abundance of caution', per the tagline of the moment in Washington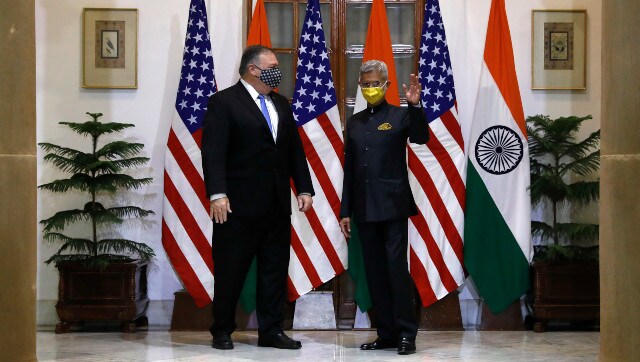 India
The focus on convergences and its institutionalisation through dedicated frameworks alleviates the pressures on the two sides to urgently contemplate formalisation of ties.