The great Indian rate trick: How banks deny full benefit of RBI rate cut to the common man
RBI rate cut is useless for the common man unless banks stop playing the margin game and pass the full benefit of the RBI rate actions to the end-consumer
The euphoria over a higher-than-expected 50 basis points (bps) rate cut by RBI governor Raghuram Rajan late last month has somewhat died down.
The surprise rate cut enthused stock markets for a brief while, cooled off bond yields and made life better for corporates since the money market rates have come down, thus, lowering their borrowing cost. But, where does the common man, the borrower of home and auto loans find himself in this game? Let's try to answer this question:
After the policy announcement, several big and small banks announced reduction in their base rates, or minimum lending rates. While most have cut their base rates by 25 bps, the larger ones — State Bank of India and ICICI Bank — have announced bigger rate cuts by 40 bps and 35 bps points, respectively, making their base rates 9.3 percent and 9.35 percent, respectively.
But, a consumer who approaches his bank lured by the new base rate being publicised would surely be in for a rude shock — he will find that the premium the banks charge above the base rate has just gone up. For instance, ICICI Bank has increased the mark-up per borrower by 0.10 per cent. In effect, the end-consumers are being denied the significant benefit of the rate cut they should ideally enjoy.
Accordingly, women borrowers of ICICI Bank opting for loans under Rs 5 crore will have to pay an interest of 9.60 percent against the earlier 9.85 percent, and salaried borrowers will have to pay 9.65 percent against earlier 9.90 percent, according to information on its website.
In the case of SBI, the bank is charging a spread of 20-25 bps above base rate. Earlier, for women borrowers, SBI used to give loan at base rate, but now the lender charges 20 bps above base rate even for them. SBI's best offering for women is 9.50 percent, while the same for other borrowers is 9.55 percent, whereas its base rate is 9.3 percent.
In short, the final rate at which customer gets loans is only marginally lower than the earlier rate. This wouldn't make any a meaningful decrease in their interest cost burden.
Technically, banks are free to fix the mark-up or spread above their base rates to arrive at the final rate depending on their risk-assessment on a particular loan product. But, in reality, Indian banks have been cleverly using this to deny the benefit of full monetary policy transmission to the end-consumer. Remember, even now banks have reflected only a fraction of the RBI rate cut in their base rate cuts. The RBI has reduced rates by 125 bps, while most banks have done only 50 bps.
In a recent note, India Ratings and Research, formerly known as Fitch Ratings, had come down heavily on banks for blocking the full monetary policy transmission to the end-consumer. Banks are using the monetary policy cycle to their advantage and have been reluctant to pass on the entire benefit of the repo rate cut, leading to a complete "aberration" in monetary transmission, the agency said. "India Ratings believes that transmission in rates is being held back by banks and they have been repricing with a lag only the unfavourable movements in rates," the rating agency said.
But, at the same time, banks have brought down their deposit rates by a bigger margin. Since January 2015, the RBI has cut policy rates by a cumulative 125 basis points (bps), while banks have cut one-year deposit rates by an average 130 bps and lending by 50 bps, which includes the base rate cuts in the last one week. The ones who have actually benefitted with the RBI's cumulative rate cuts are companies, which borrow from money markets.
According to India Ratings, in the last 18 months, three-month commercial paper and certificate of deposit rates have fallen by 150 bps. Thus transmission of policy rates has been more through market rates and bank deposit rates in the last one year. This is something RBI governor Raghuram Rajan too had highlighted in the fourth bi-monthly monetary policy last week. The rating agency concludes that there is a clear aberration in monetary transmission which needs to be corrected so that the lower interest rates get passed on to borrowers.
In an earlier article, Firstpost had explained how in a falling interest rate regime savers are set to lose more than what borrowers gain. Indian banks have been highly reluctant to cut their rates in order to protect their profit margins, even though the net interest margin (NIM) enjoyed by Indian banks are the highest in the world.
The short message here is that RBI rate cut is useless for the common man unless banks stop playing the margin game and pass the full benefit of the RBI rate actions to the end-consumer. For now, only companies accessing the money market have benefitted from the RBI rate cut, surely not the common man.
(Kishor Kadam contributed to this story)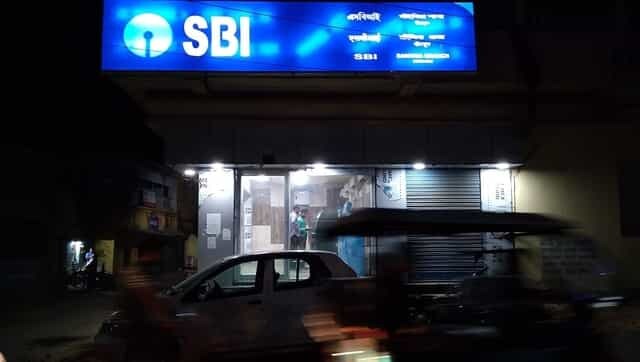 Business
Introduced by the Reserve Bank of India in 2016, MCLR is the minimum interest at which banks can lend to their customers. MCLR is generally revised on a monthly basis
Business
India's retail inflation surged to 7.79 per cent in April, the highest since May 2014. Experts note that steeper edible oil and supply chain disruptions owing to the Russia-Ukraine war are responsible for rising prices
Business
It is not clear yet on what RBI Governor Shaktikanta Das will talk about, but his statement comes in the backdrop of inflation rates in India that have soared and remained over the central bank's upper tolerance band of 6 per cent