The case against Raghuram Rajan: Has he damaged RBI's autonomy?
Rajan should introspect on whether staying on after September will do more damage or less to the institution he heads
The targeting of Reserve Bank Governor Raghuram Rajan by maverick politician Subramanian Swamy has received much adverse comment, not least for the personalised line of attack adopted by the former.
Swamy's diatribes have not only queered the pitch for Rajan, who is eligible for another two-year term, but also makes any decision taken by the Modi government look bad. If Rajan goes, it will be attributed to Swamy's pressure and politics; if he stays, Rajan himself will be under pressure to prove himself. We may thus see a weakened Governor, because his enemies will not let things be.
In a sense, the decision to stay or go is Rajan's. He will have to decide whether staying is good for the institution or bad. One would suspect the latter.
The problem lies both with Rajan's critics, who may be attacking him for the wrong reasons, and his supporters (including yours truly), who may not be doing the right thing by backing him vociferously. Rajan has been a good Governor, but to presume that he is irreplaceable is wrong.
Rajan's critics and supporters are wrong to rubbish or extol his conduct of monetary policy for the simple reason that almost all previous governors would have done more or less the same things – give or take a few minor points of emphasis.
Did S Venkitaramanan not contain the damage wrought by the Harshad Mehta scam in the early 1990s? Did C Rangarajan not use monetary policy to compensate for the runaway inflation that was rearing its head in mid-1990s? Did Bimal Jalan not handle the Asian meltdown of the late 1990s with aplomb? Was YV Reddy not hailed as the man who insulated India from the 2008 post-Lehman global financial crisis by his cautious approach to financial liberalisation? Did D Subbarao not adjust RBI policy with alacrity post-2008 to ensure that there was no liquidity freeze?
So, far from being a standout Governor, what Rajan did was more or less what any previous governor would have done. Where he differentiated himself was in his outspoken nature, which could have been applauded in a public intellectual, but seemed out of place in a central banker. Central bankers are not known for holding forth on every topic under the sun, but Rajan was doing precisely that.
While he made for good copy with his references to Hitler, one-eyed kings and his indirect dissing of the government's Make in India campaign (on which he was surely being excessively negative), the fact is Rajan's openness bordered on the political. This is what we could have done without. A political Governor damages the institution he heads for this provides an excuse for politicians to meddle.
Rajan's BJP critics can also be forgiven for thinking he is covertly targeting the government, for one did not hear him vocalising much about the multiple scams that happened in the UPA regime, of which Rajan was a part. He did not make his many political statements when he was Chief Economic Advisor to P Chidambaram's finance ministry.
So when a Chidambaram says that the NDA government does not deserve a Rajan, he is surely saying only what a politician would. Chidambaram's grouse with the NDA relates to the fact that the investigative agencies have gone after his son Karti's dubious business links, which are now impacting the reputation of the dad. Chidambaram is thus using Swamy's public criticism of Rajan to get his own punches in. Rajan would be better off without the support of a man whose son is under the scanner.
It is also a bit rich of Chidambaram to back Rajan when he so publicly vented his spleen against previous Governor Duvvuri Subbarao when the latter delayed reducing interest rates – much to Chidambaram's chagrin. The former finance minister went on record to petulantly claim that growth is as much a challenge as inflation, and, if need be, he would walk alone.
Subbarao was right then, as Rajan is right now, to be cautious about lowering rates before there is overwhelming proof of the demise of inflation. But even here, there can be doubts over whether monetary policy is the right tool against inflation.
It is pointless to take on RBI Governors over the efficacy of monetary policy or for sticking to high rates, for this is exactly what most governors have done in the past when faced with continuing inflation.
The RBI's anti-inflation stance was not invented by Rajan; it comes from the institution's internal thinktanks.
The real question we need to ask about Rajan is whether he leaves the institution stronger than what it was when he inherited it.
Here, one can have some doubts.
The RBI Governor is an executive appointee, and his autonomy is determined not by making political statements, but by restricting them to monetary and economic trends and direction. RBI governors in the past have sent mild warnings to governments on loose fiscal policies, but they were all couched in safe language.
They never made statements that would irritate governments in power. Rajan has been loquacious on issues that have nothing to do with monetary policy or the banking system.
Past Governors have retained operational independence from the executive by focusing on issues of concern, and not by holding forth on issues that border on the political. While it is possible to justify Rajan's speeches as nothing more than personal opinions, he may inadvertently have damaged the equation between the executive and the monetary authority by making politicians suspicious of his motives.
This is where Rajan may have compromised the RBI's future independence. He has made the Governor's post seem more political, and hence more important for politicians to have pliant future Governors.
It is worth remembering that in India, the central bank's independence is not the result of any statutory firewall, but the Governor's ability to carve out independence by effective engagement with the executive. It is not clear Rajan has done this.
He should introspect on whether staying on after September will do more damage or less to the institution he heads. The jury is out on that one.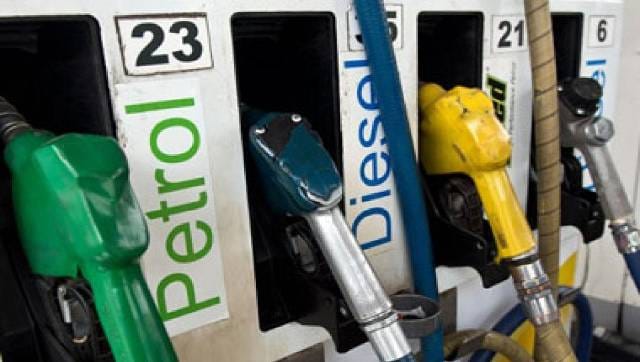 Business
Petrol and diesel price today: In Delhi, petrol prices remained at Rs 101.84 a litre while the rate of diesel was at Rs 89.87. Check latest rates in your city. Latest Petrol and diesel prices at Firstpost.com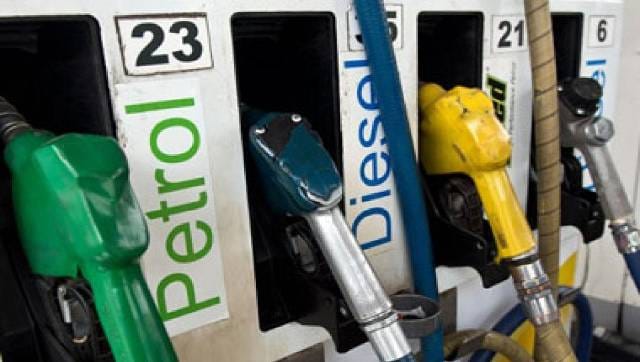 India
Petrol and diesel price today: In Delhi, petrol prices remained at Rs 101.84 a litre while the rate of diesel was at Rs 89.87. Check latest rates in your city. Latest Petrol and diesel prices at Firstpost.com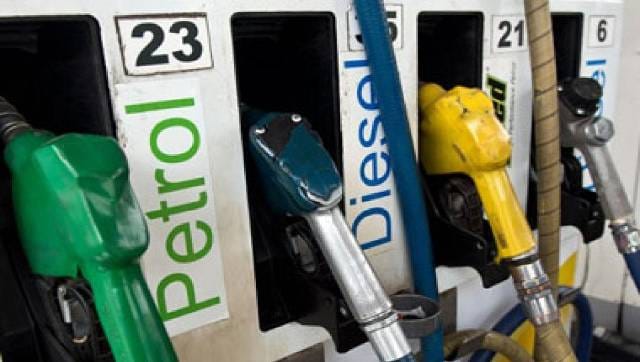 India
Petrol and diesel price today: In Mumbai, petrol can be bought at Rs 107.83 per litre and diesel costs Rs 97.45 for one litre. Check latest rates in your city. Latest Petrol and diesel prices at Firstpost.com