The biggest takeaway from Narendra Modi's US visit is impetus to nuclear power
If everything goes well, the much-discussed Civilian Nuclear Cooperation Agreement of 2005 between India and the Unites States will take some concrete shape by 2017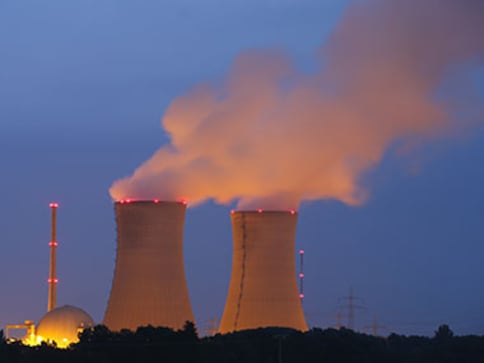 If everything goes well, the much-discussed Civilian Nuclear Cooperation Agreement of 2005 between India and the Unites States will take some concrete shape by 2017.
This, perhaps, is the most concrete outcome of the just concluded visit of Prime Minister Narendra Modi to the United States. Following the summit meeting between Modi and US President Barack Obama, it was officially stated that "Nuclear Power Corporation of India Ltd (NPCIL) and US firm Westinghouse have agreed to begin engineering and site design work immediately for six nuclear power plant reactors in India and conclude contractual arrangements by June 2017".
It is understood that these proposed reactors worth multi-billion dollars will no longer be stationed in Gujarat as decided earlier because of the land acquisition-hurdles. These will be shifted to Andhra Pradesh now. The NPCIL has already made a down payment for acquiring 2,000 acres (800 hectares) in Shrikakulam district for this purpose.
Apart from providing a huge impetus for further cementing of India-US ties, the decision to fulfill the promise of the civil nuclear agreement shows the Modi government's commitment to meet India's growing energy needs while reducing reliance on fossil fuels. The BJP's election manifesto in 2014 had discussed the importance of renewable energy sources such as solar, nuclear, hydel, ocean and wind for clean energy and minimal pollution. And the BJP, or for that matter the Modi government seems to have a point.
According to a World Nuclear Association (WNA) study, as of today, nuclear power provides over 11 percent of the world's electricity as continuous, reliable base-load power, without carbon dioxide emissions. There are around 440 commercial nuclear power reactors operable in 31 countries, with over 380,000 MWe of total capacity. And around 65 more reactors are under construction. According to a June report by the International Atomic Energy Agency (IAEA), improvements in nuclear construction times are now making climate goals more achievable than previously imagined. The report states that nuclear power plant grid connections 'doubled in 2015'.
There are 56 countries that operate a total of around 240 research reactors and a further 180 nuclear reactors power some 150 ships and submarines. Sixteen countries depend on nuclear power for at least a quarter of their electricity. France gets around three-quarters of its power from nuclear energy, while Belgium, Czech Republic, Hungary, Slovakia, Sweden, Switzerland, Slovenia and Ukraine get a third or more. South Korea, Bulgaria and Finland normally get more than 30 percent of their power from nuclear energy, while in the US, UK, Spain and Russia, almost a fifth is from nuclear.
Over 45 countries — both developed and developing — are actively considering embarking on nuclear power programmes.
The Chinese government plans to increase nuclear generating capacity to 58 GWe with 30 GWe more under construction by 2020. Russia plans to increase its nuclear capacity to 30.5 GWe by 2020, using its world-class light water reactors. Several countries in Eastern Europe are currently constructing or have firm plans to build new nuclear power plants (Bulgaria, Czech Republic, Hungary, Poland, Romania, Slovakia, Slovenia and Turkey). Importantly, Sweden has abandoned its plans to prematurely decommission its nuclear power, and is now investing heavily in life extensions and updates. Early this year, it abolished "Nuclear Capacity Tax" on its existing reactors and will allow new reactors to be built to replace them. Hungary, Slovakia and Spain are all implementing or planning for life extensions on existing plants.
In Central and South America, countries that are promoting nuclear power include Cuba, Chile, Ecuador, Venezuela, Bolivia, Peru, and Paraguay. In Central and Southern Asia, Azerbaijan, Georgia, Kazakhstan, Mongolia, Bangladesh, Sri Lanka are setting up nuclear power plants (NPP). And in South East Asia, Indonesia, the Philippines, Vietnam, Thailand, Laos, Cambodia, Malaysia, Singapore and Myanmar are going ahead with plans to set up NPPs. The same is the case with Australia and New Zealand.
It is, however, true that in some developed countries there have been demands to revisit the nuclear energy in the wake of the Fukushima nuclear disaster in 2011 in Japan, Germany and Japan are leading in this campaign for denuclearisation of energy. But then, the fact remains that with each passing day, the nuclear power is becoming safer and safer, thanks to the tremendous advances made in nuclear science.
Apart from taking care of the climatic and geographic features of the location of plants (such as earthquake-proneness and tsunami possibilities) into account, we have now what is called the passive safety system for nuclear reactors that keeps the reactors cool in the event of an accident. When a reactor shuts down, the radioactive byproducts of nuclear fission continue to generate heat. Failure to remove that heat can damage the reactor's nuclear fuel and cause radiation, something that happened at Fukushima. Here, there was nothing wrong with the nuclear reactor as such; the problem occurred when following the tsunami the plant was shut down and there was no electricity for the safety system to remove the heat. Under the traditional safety system, the vulnerability of the nuclear plants is dependent on the availability of the electric power for cooling operations.
However, now we have what is called the "Passive Safety System", which relies on gravitational forces to remove excess heat. After all, heat-removal is the basis for safety. In addition, passive safety systems reduce the number of valves and pumps in nuclear plants by at least 50 percent, thereby not necessitating a bigger space for a reactor, which, in turn, is less labour-intensive and vulnerable to sabotage. For instance, in our Kudankulam nuclear plants in Tamil Nadu, there are four channels of safety system, and these are sufficient for ensuring water supply for cooling of the reactor even if there is a black out for 24 hours.
Coming back to India's nuclear energy plan, the target is to have 14.5 GWe nuclear capacities online by 2020. For this purpose, one needs light and heavy water reactors as well as fast reactors. In addition to the 21 online, six power reactors are under construction, of both indigenous and foreign design, including a 500 MWe prototype fast breeder reactor. This will take India's ambitious thorium programme to stage 2, and set the scene for eventual utilisation of the country's abundant thorium to fuel reactors.
Of course, there are some bottlenecks on the way.
The Modi government seems to have removed one of these bottlenecks — India's unique nuclear liability laws of 2010 that talk of compensation in the event of nuclear accidents in a plant. As India is not self-sufficient in nuclear fuel and technology, it has to import them from outside. The universal practice is that in the event of an accident, it is the NPP that gives the compensation. No nuclear exporting country or farm undertakes the responsibility of safety, operations and maintenance of the NPP it has sold fuel and technology to. There has to be a national law or bilateral arrangement or international liability regime — such as the Vienna-based Convention on Supplementary Compensation (CSC) for Nuclear Damage or Paris Convention on Third Party Nuclear Liability in the Field of Nuclear Energy — for the exporter and importer to manage liability in case any nuclear accident takes place affecting a third party or the country.
Based on this principle, India passed a Liability Act in Parliament in 2010 that places responsibility for any nuclear accident with the operator, as is standard internationally, and limits total liability to around $450 million "or such higher amount that the Central government may specify by notification". Operator liability is capped at Rs 1,500 crore ($285 million) or such higher amount that the Central government may notify, beyond which the Central government is liable. However, after compensation has been paid by the operator (or its insurers), clause 17(b) of the Indian Act allows the operator to have legal recourse to the supplier for up to 80 years after the plant starts up if in the opinion of an Indian court the "nuclear incident has resulted as a consequence of an act of supplier or his employee, which includes supply of equipment or material with patent or latent defects or sub-standard services". This clause giving recourse to the supplier for an operational plant is contrary to international conventions and undermines the channeling principle fundamental to nuclear liability. Also, no limit is set on suppliers' liability.
Obviously, all potential nuclear suppliers to India were unhappy. They wanted the law to be suitably amended, even though the fact remains that the stringent provision of 17(b) was incorporated under the pressure of the BJP, then in Opposition. The then Opposition leader in Rajya Sabha Arun Jaitley was literally on a warpath for this stringent clause. That is why every country doing nuclear business with India, including Russia and France, was apprehensive about whether Modi would retrieve the situation now that Jaitley is his finance minister. But Modi seems to have done that.
The Modi government has ratified the CSC that the Manmohan Singh-led government had signed in 2010. The CSC, a free standing international nuclear liability regime, will give India access to international funding, beyond those available through national resources, to pay for damages in the event of a nuclear accident as per international practices. Nationally, the government has been working towards forming a nuclear insurance pool to cover the nuclear facilities. But for these steps, it is doubtful whether Modi's visit to the US last week would have been a success story.
However, there are still other bottlenecks.
These include the powerful anti-nuclear lobby, cutting across the intelligentsia, political class and foreign-funded non-governmental organisations (NGO). The availability of the land for NPPs is equally formidable, with vested interests exploiting the situation through generation of fears over displacement of poor people, degradation of environment and doubts over nuclear safety.
also read
Explainers
Scientists at Stanford University in a breakthrough successfully tested a soft, flexible patch of electronic skin as thick as a piece of paper on a rat. While this offers a ray of hope to amputees and those with skin damage, experts say much more research is required
Explainers
The Twitter-like app has been given the codename PN92, Project 92, or Barcelona. It will be at least partially integrated with Instagram with users retaining their verification and handle and their followers will be alerted when they get on the new platform
Explainers
Researchers at the University of Massachusetts Amherst showed that nearly any material can be turned into a device that can harvest electricity from humidity in the air. The discovery has been dubbed the 'generic Air-gen effect'