The art of fraud: PNB's Dubai, Hong Kong files reveal collusion between Nirav Modi and high ranking officials
Investigators probing the PNB fraud expect to use the Dubai and Hong Kong files to connect the missing dots in the scam, to nab high ranking individuals.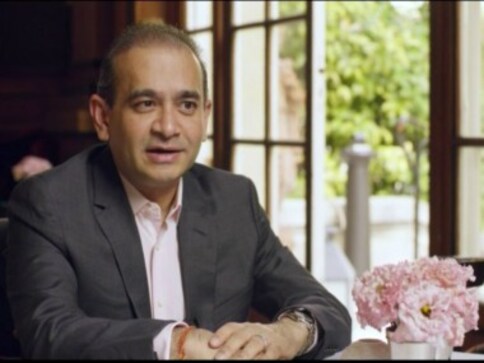 New Delhi: Exactly 3981 entries for diamantaire Nirav Modi at Dubai and 2149 at the Hong Kong branch were made by the Punjab National Bank (PNB), with the first transaction dating back to 23 September 2010.
The data was kept under lock and key by the state-owned bank as glaring loopholes like issuing buyer's credit to wrong bank accounts, issuing two letters of credit (LoUs) against a single bill and mentioning 'XYZ' instead of particulars of the exporters are likely to indict the top guns.
Investigators have managed to collect transaction details related to the two pulsating business hubs. And, the files running into hundreds of pages would become solid evidence to connect the missing dots in the scam, and nab high ranking individuals, rather than prosecuting mid-level bank employees as sacrificial lambs.
Firstpost has reviewed both the files - Hong Kong and Dubai - currently being examined by the investigators. On 22 February 2011, a buyers credit on behalf of Firestar Diamond Limited Hong Kong's account number 7111000149 was sanctioned $141,277. The bank later realised that it was done even without a written request. The amount was later reversed and the same day Firestar International, Mumbai, another firm floated by Nirav Modi managed to get a separate LoU.
The same day, a transaction was made on behalf of Firestar Diamond Limited and a LoU worth $2,030,433 was raised at PNB Hong Hong for Brilliant Diamonds through an allegedly fake invoice number 239/26.11.10.
These details were duly reported to the PNB head office. But, as per the files, no subsequent action was taken by the concerned bank authorities. The next day on 23 February 2011, PNB Hong Kong received seven LoUs. The first one worth $587,335 was issued against the bill number 0002511. The second instruction worth $750,726 was against the bill number 0002611. The five other transactions worth $3,218,771 were issued against bill numbers 0002411, 0002111, TR1108 and 0002211.
On 1 June 2011 another LoU was wrongly issued to Firestar Diamond Limited, which was recalled vide entry number 318 in the files. Two days later on 3 June 2011, another buyers credit was wrongly issued to Nirav Modi's company and recalled by PNB's Brady house branch. The transaction entry at 330 in the files with number 506 exposes the deep rot within the banking system as the details were sent to the head office, but no instruction to further probe in the transactions of account number 7111000149 was ordered by the senior officials. On 20 March 2014, PNB made another blunder by issuing two LoUs for the same bill 512 with the entry on 1319. After the matter came to light at Hong Kong, both the LoUs were returned to India and the issue was quietly buried.
"To say that bank managers and low level clerks pulled out the scam despite these glaring mistakes reported to the PNB head office would be wrong. It is evident that everyone at the top rank was aware about it. All the transactions made to foreign countries are monitored by the International Banking Division and they must have known what was happening inside the bank. Such transactions also come under the jurisdiction of the treasury department of the bank and they must have seen the files while exercising the supervisory powers," a senior government official said.
Two buyer's credit were raised on the same bill 47710003211 and 47710003311 on the back of PNB's Hong Kong branch in March 2011. Similarly on 27 and 30 May, 2011, the same bill number 47710009111 was used to receive multiple buyer's credit. On 23 and 24 December 2015, the same bill (149) was used to get the buyer's credit at Hong Kong. The cumulative amount was $975,000. The same bill (149) was produced about a month later on 28 January 2016 to access buyer's credit worth $89,474.
"The entire files related to transactions at Hong Kong are full of lapses everywhere and could have been easily detected. In the Nirav Modi case, however, it was overlooked by the authorities," the official further added.
The bank officials and Nirav Modi went a step further in swindling the public sector bank, and buyer's credit was issued without any genuine bill. Firestar International Private Limited's account with the Brady house branch in Mumbai, on 3 January 2013, issued a buye'r credit worth $4,824,929 without any bill. This was not a one off incident. In fact, the this unholy arrangement was put in place since March 2011 when Firestone International Private Limited's account number 7156002935 was granted buyer's credit worth $4,265,736 without any bill. Subsequently in February 2012, the Brady house branch provided a favour to Firestar account number 715005093 by extending buye'r credit at Hong Kong to the tune of $1,903,304.
A questionnaire was sent to PNB's Managing Director Sunil Mehta on 19 June seeking his comment on the Dubai and Hong Kong files containing all the details of fraudulent buyer's credit and glaring loopholes in the data that could have been easily identified and addressed by the top officials.
But, the queries sent on this issue remain unanswered at the time of publishing this story.
Details in the Dubai files too raise suspicion about connivance of the bank's top management. Buyer's credit at Dubai was raised against bills that mentioned 'XYZ'. The file doesn't have details of bill number or name of the exporter. At least 50 such transactions were executed and could have been easily detected but not once were they flagged by PNB's head office.
On 15 September 2013, buyer's credit was raised for Firestar Diamond FZE on the back of Punjab National Bank's Dubai branch, in which the account number was wrongly mentioned and subsequently it was returned to the issuing branch. But, no action was taken and the very next day on 16 September 2013, at least four buyer's credit were initiated for Bill No. 6171OTT13000455 and 6171OTT13000456. On 14 August 2014, a buyer's credit worth $9,700,000 was wrongly credited at Dubai on behalf of Firestar Diamond FZE and subsequently flagged by the Dubai branch but no further action was taken. Instead, another credit to the tune of $2,000,000 against the bill number 0006814 was issued on 21 August 2014.
Interestingly, as on 25 January 2017, a buyer's credit was wrongly issued for Nirav Modi's company and the officials were forced to retract the credit shown as entry 25/01/17D182.  Another credit was wrongly issued to Nirav Modi's mail box companies in Dubai the same month and a reversal process was initiated through 2017D199, as mentioned in the file.
Closure of this Dubai account was initiated only on 19 February 2018. Firestar Diamond FZE was given a buyer's credit for the similar amount - $2,000,000 - against alleged fake bills starting from 28 March 2013 till 1 September 2013, against bill IDs  - 0913, 9113, 761, 2313 and 1813.
Find latest and upcoming tech gadgets online on Tech2 Gadgets. Get technology news, gadgets reviews & ratings. Popular gadgets including laptop, tablet and mobile specifications, features, prices, comparison.
World
Traditionally, presidents have tried to avoid making statements that might prove embarrassing later on. They choose their words carefully and proceed 'out of an abundance of caution', per the tagline of the moment in Washington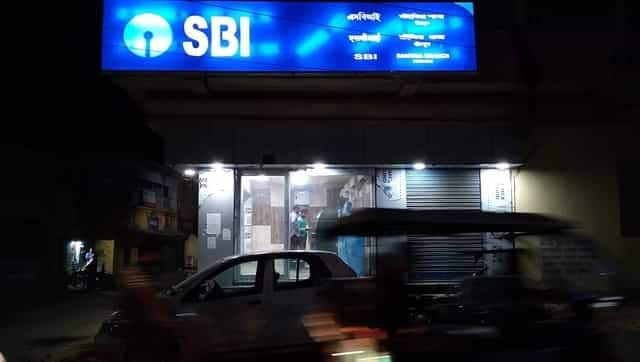 India
SBI Clerk Mains 2020 | The Mains exam question paper will have four sections - Reasoning section, Mathematics section, General Awareness/ Computer knowledge, and English section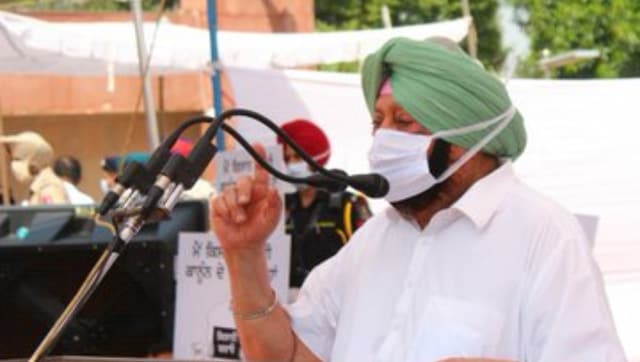 India
The Punjab chief minister said he was uneasy and upset over the situation and wanted to understand the Centre's decision to cause such 'suffering' to farmers amid the COVID-19 crisis