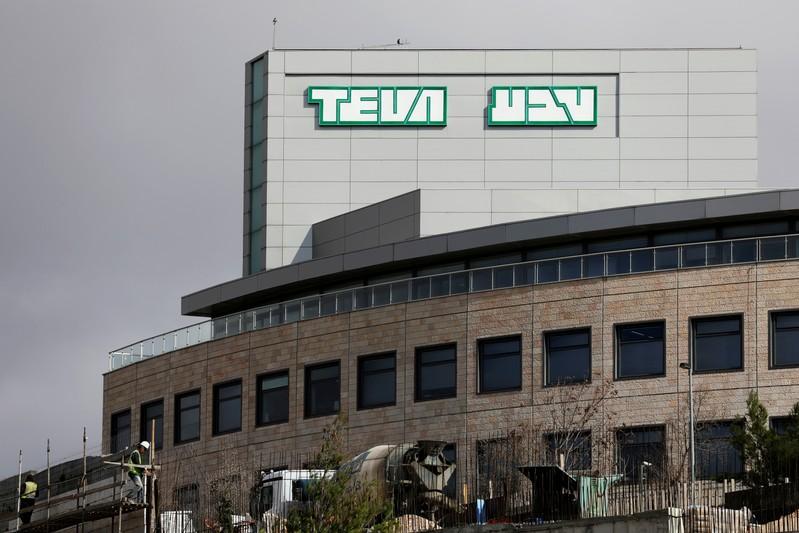 (Reuters) - Teva Pharmaceutical Industries Ltd said on Tuesday it launched its generic version of Mylan NV's EpiPen at the wholesale price of $300 for a pack of two auto-injectors - the same price as Mylan's generic version of the emergency allergy shot.
The Israeli drugmaker said its generic EpiPen is now available in limited supply in the United States. It said that additional supply, as well as a generic version of the lower-dose EpiPen Jr., will be available next year.
Teva declined to say how many of its devices were currently on the market. Spokeswoman Kelley Dougherty said it only began preparations for manufacturing once the FDA approved its version of EpiPen in August, noting that it is a complex drug-device combination.
There has been a shortage of Mylan's EpiPens, which dominate the allergy market, since at least May. The company has blamed manufacturing issues at a Pfizer plant, which supplies the EpiPens, for the shortage.
EpiPen autoinjectors deliver a dose of epinephrine in the event of severe allergic reaction, such as to bee stings or exposure to peanuts.
Mylan's EpiPen sales practices in the United States sparked public outrage in 2016 as consumers saw the price for a pack of two auto-injectors rise sixfold to $600 in less than a decade, making the devices unaffordable for a growing number of families.
Mylan launched its generic at around half that list price in late 2016.
(Reporting by Michael Erman in New York and Manas Mishra in Bengaluru; Editing by Anil D'Silva, Bill Trott and David Gregorio)
This story has not been edited by Firstpost staff and is generated by auto-feed.
Find latest and upcoming tech gadgets online on Tech2 Gadgets. Get technology news, gadgets reviews & ratings. Popular gadgets including laptop, tablet and mobile specifications, features, prices, comparison.
Updated Date: Nov 28, 2018 01:05:28 IST