Telecom Commission to take a call on Trai's proposals today
Trai has recommended, among other proposals, a reserve price of Rs.3,622 crore for 1 MHz pan-India spectrum, which is around 10 times higher than the price at which 2G licences were allocated in 2008
The Telecom Commission, the highest policy-making forum in the communications ministry, will meet today to take a call on the sector regulator's controversial recommendations on spectrum auction which have made the industry come up in arms.
The Telecom Regulatory Authority of India (TRAI) has recommended, among other proposals, a reserve price of Rs.3,622 crore for 1 MHz pan-India spectrum, which is around 10 times higher than the price at which 2G licences were allocated in 2008 under then Telecom Minister A Raja.
The proposals have been highly criticised by the operators and independent analysts alike. Calling TRAI's recommendations a 'death knell' for the industry, the operators have also warned of a 100 percent hike in tariffs if the proposals are accepted.
According to a study conducted by consultancy PricewaterhouseCoopers (PwC), telecom tariffs are expected to rise by 90 paise a minute in metros and 20-34 paise on an average across the country if the sector regulator's recommendations on spectrum pricing are accepted.
Following constant opposition from the industry, the Department of Telecom (DoT) had asked the regulator to review the recommendations. However, TRAI largely retained its proposals on high reserve price even in the revised paper.
The recommendation comes in the wake of the Feb 2 Supreme Court order cancelling 122 telecom licences issued in 2008.
IANS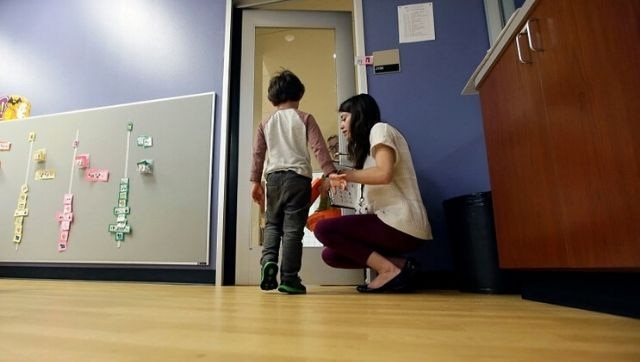 World
According to the World Health Organisation, ASD or autism "constitutes a diverse group of conditions related to development of the brain." About one in 100 children is diagnosed with it.
India
5G or fifth generation is the latest upgrade in the long-term evolution (LTE) mobile broadband networks. It is believed to be around 10 times faster than its predecessor 4G
Tech
The Cabinet has approved 5G spectrum auction which is scheduled to begin from 26 July