Technology a disruptive force powering India's digital revolution
Technology has helped in reducing cost and margin pressures on banks. #DigitalPayments #MobileWallets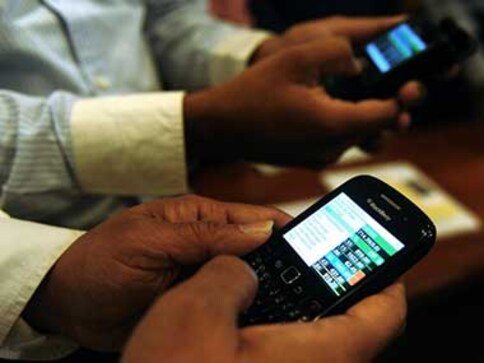 Post-demonetization India has leapfrogged three years in digital payments as reported by 'SBI research'. Further dispelling fears of slump in digital payments, NITI Aayog has said that digital payments rose 55 percent in 2016-17 against a 28 percent growth in the five-year period ending 2016.
Essentially the future for digital payments is very bright through mobile wallets, even more so through United Payment Interface (UPI). As India transitions from a 'cash based' society to 'less cash' society, digital applications such as mobile wallets and UPI become indispensable.
The government's initiatives around Jan Dhan accounts and cash transfer of benefits allowed the un-banked to be banked.
The number of accounts that have been opened and the money deposited has surprised everyone, on the last count the  Jan Dhan Yojana accounts has topped Rs 64,000 crore!
The implication is immense not only for the banking and financial industry but also for industries supporting this segment such as telecom, technology and IT.
The two large impacts on the banking industry are:
Coverage or geographical reach to serve these millions of accounts, some of them with zero balance
Semi-urban and rural communities still rely on cash which puts pressure on last mile access (ATM) to be provisioned.
Both the above factors increase cost and margin pressure on banks which also impacts their more profitable urban operations leading to under investment
Telecommunication and technology which has changed the face of India is the panacea and a means of serving customers across the length and breadth of this country. India is now accounting for almost 100 percent telecom penetration and contrary to expectation on technology adoption, people have taken to it like fish to water.
This has not only created a telecommunication boom but also provided impetus to our citizens dreams of achieving prosperity. The telecom and technology industry has enabled key digital payment solutions such as:
Mobile wallets for paying bills or buying goods
UPI has allowed safe and secure transfers between anyone who has a phone
Micro-ATM's have proved a viable option to deploying full scale ATM's
All these have made universal banking possible besides reducing cost and margin pressures on banks. This has been made possible not by magic but by the 'behind the scenes' enabler, telecommunications.
Telecom has allowed for seamless connectivity and inter-operability between banks, financial institutions and clearing houses. It has allowed for the successful implementation of all the apps that power digital payments and banking. The government's initiatives around 'Bharatnet', smart cities and WiFi'ing villages will be the catalyst in empowering Indian citizens to transact digitally.
Technology is the disruptive force which is powering the digital revolution.
(The writer is head of sales, Telecom & Technology business for NCR Corporation India)