Tech investors: No broad lessons seen in WeWork valuation drama
By Lawrence Delevingne NEW YORK (Reuters) - Two top technology investors cautioned against drawing broadconclusions about the valuation of private companies from questions swirling around U.S. office-sharing startup WeWork. Scott Kupor, managing partner of $10 billion venture capital firm Andreessen Horowitz, said at the CNBC Institutional Investor Delivering Alpha conference that it would be "dangerous" to generalize from the WeWork situation as it stems from the confluence of multiple factors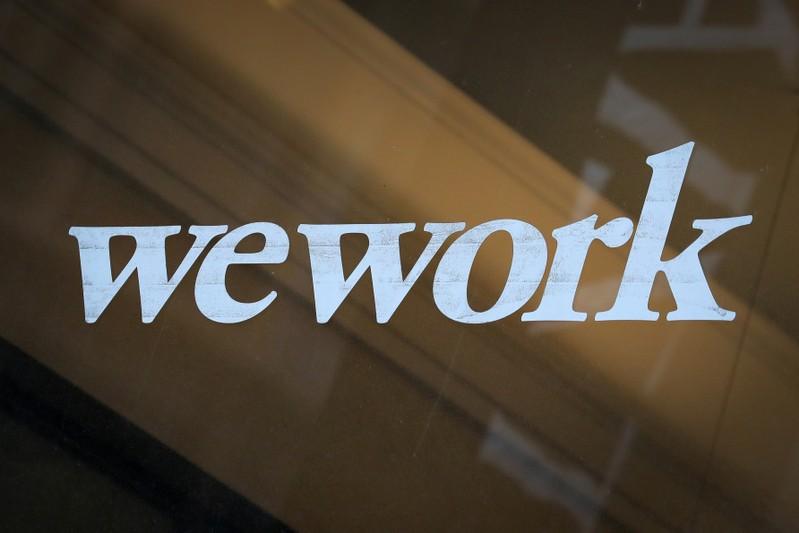 By Lawrence Delevingne
NEW YORK (Reuters) - Two top technology investors cautioned against drawing broadconclusions about the valuation of private companies from questions swirling around U.S. office-sharing startup WeWork.
Scott Kupor, managing partner of $10 billion venture capital firm Andreessen Horowitz, said at the CNBC Institutional Investor Delivering Alpha conference that it would be "dangerous" to generalize from the WeWork situation as it stems from the confluence of multiple factors.
These include governance issues, being a "late cycle, cash-consuming" company, and the tension between traditional real estate valuation methods and the more forward-looking ones favored by some in Silicon Valley, he said.
"That's what the public market investor is struggling with in these hybrid companies," Kupor said. "How much of the business looks like a hardware or other business and how much does it truly have margins and moats that look like a technology company?"
Andreessen Horowitz is not a WeWork investor.
WeWork owner The We Company postponed its initial public offering this month following a barrage of questions surrounding its valuation. Reuters reported last week that The We Company was considering seeking a valuation in its IPO of between $10 billion and $12 billion, a steep discount from the $47 billion valuation it achieved in January.
Glen Kacher, chief investment officer of $2 billion Light Street Capital Management LLC, said no one should be surprised by rapidly changing valuations for private companies such as WeWork, given how common large price swings are in public markets.
"That's the market," Kacher said, speaking alongside Kupor at the annual New York City event. "I don't think it's a big deal."
Kacher contrasted WeWork with Uber Technologies Inc, one of Light Street's investments.
He said Uber's "SaaS," or software as a service, creates significant value because its cars and drivers can be used by many customers every day, whereas a set of WeWork's rented desks can only be used by one client at a time.
"That's where technology is marrying up with these fixed assets to create services ... that's a very unique economic solution (for Uber)," he said. "As opposed to WeWork, which is just carving a floor up into very tiny little spaces. That's their technology."
Kacher said he continues to find SoftBank Group an "interesting" investment opportunity, in part because Uber represents a bigger part of its portfolio than WeWork.
Earlier, U.S. Securities and Exchange Commission head Jay Clayton, in an on-stage interview at the conference, would not comment on WeWork's IPO directly.
He did say, however, that it "doesn't surprise" him that there would be differing valuations in public and private markets for the same type of company.
"The price discovery mechanism is completely different," Clayton said. 
(Reporting by Lawrence Delevingne; Editing by Jennifer Ablan and Tom Brown)
This story has not been edited by Firstpost staff and is generated by auto-feed.
Find latest and upcoming tech gadgets online on Tech2 Gadgets. Get technology news, gadgets reviews & ratings. Popular gadgets including laptop, tablet and mobile specifications, features, prices, comparison.
Business
By Jessica Resnick-Ault NEW YORK (Reuters) - Oil prices strengthened on Wednesday, as OPEC and its allies were seen complying with a pact to cut oil supply in September, even as concerns loomed that recovery in fuel demand will be stalled by soaring global coronavirus cases. Early in the day crude was boosted by a bullish stock market. Even as equities whipsawed on pandemic worries, oil stayed higher, buoyed by expectations that OPEC could staunch a supply glut
Business
By Tina Bellon and C Nivedita (Reuters) - Tesla Inc will further cut the price of its Model S "Long Range" sedan in the United States to $69,420, the electric carmaker's chief executive, Elon Musk, announced in a tweet https://bit.ly/2H0JCP0 on Wednesday. The anticipated drop marks the second time this week Tesla has cut the price for the high-end sedan, following a 4% cut of the Model S's price in the United States on Tuesday to $71,990.
World
By Jeff Mason DES MOINES, Iowa (Reuters) - Under siege over his handling of the novel coronavirus pandemic, President Donald Trump on Wednesday cited what he said was his son's mild bout of the virus as a reason why American schools should reopen as soon as possible. Trump made the comment about his son, Barron, as the president swept into Iowa on a mission to shore up support in battleground states that he won in 2016 but is in danger of losing to Democrat Joe Biden barely three weeks before the election. First lady Melania Trump announced in a statement earlier in the day that the virus that struck both her and her husband had also infected their 14-year-old son