TCS net below estimates at Rs 2,439 cr; will Infosys be on top?
Going forward, the analysts expect foreign exchange losses to have a significant impact on profit after tax
Tata Consultancy Services , India's largest software company, today reported a rise in net profit at Rs 2,439 crore against Rs 2,130 crore last year as per IFRS (International Financial Reporting Standard). Market expectation of the profit figure was Rs 2476 crore.
As per the Indian Accounting System (GAAP) the company posted a net profit of Rs 2,301 crore against Rs 2169.21 crore.
Operating profit of the company grew by 21.4 percent on a year-o- year basis at Rs 3,143 crore. On a quarter on quarter basis operating profit grew by 11.4 percent.
The company however, expects pricing to decrease in the third quarter which can have an impact on the operating margin. N Chandrasekaran, MD of TCS said, "The company said that it had strong deal pipeline across all major verticals. Macro concerns remain but corporations in good shape."
Unlike Infosys, which gained due to the rupee volatility, TCS has lost Rs 91 crore due to forex movement. Company's management has said that it has hedged $2.5 billion over the next two quarters and expects to maintain margins if the rupee dollar exchange rate remains at 46.
TCS has added 35 customers during the quarter and intends to meet its hiring target of 60,000 for the near future. The company is currently chasing 10 big deals and hopes to close some between the third and the fourth quarter.
Going forward, the analysts expect foreign exchange losses to have a significant impact on profit after tax (PAT). They also expect higher margins due to rupee depreciation and low base effect. However, promotions and hiring could have an adverse impact on earnings.
The company so far has maintained that despite an uncertain macro environment, clients have neither cut budgets nor cancel any projects. Moreover, the company has not witnessed any deal-related delays. TCS' discretionary pipeline has remained strong and the company feels it has maintained margins.
The TCS stock had hit a low of Rs 918 in mid-August post Standard and Poor's downgrade of the US economy. However, it has regained around 23 percent since then. Today it fell by over 1 percent on bourses as investors booked profits ahead of the announcement of the company's second quarter results this evening. The company's stock, which fell 2 per cent intra-day, closed 1.30 per cent lower at Rs 1,119.80 a piece on the BSE. TCS carries 4.70 percent weight on the BSE 30-share benchmark index, Sensex.On the National Stock Exchange, TCS settled with a loss of 1.23 percent at Rs 1,120.25.
Market analysts said the dip in the company stock was largely due to profit-booking. Besides, they said that some recovery in the rupee also contributed to the decline, as a stronger currency makes exports less competitive.
See company press release below: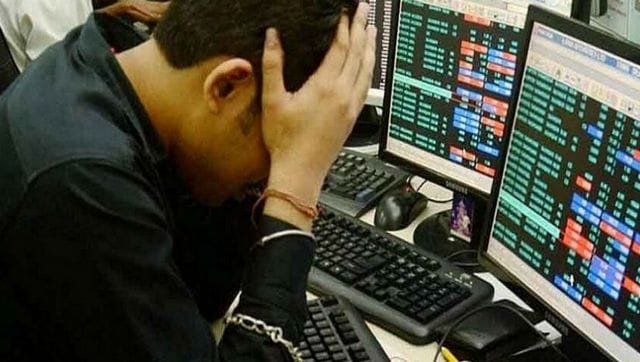 Business
Sensex Nifty today: The 30-share BSE index was trading 302.80 points or 0.58 percent lower at 52,199.18 in initial deals and the broader NSE Nifty declined 93.70 points or 0.59 percent to 15,673.85.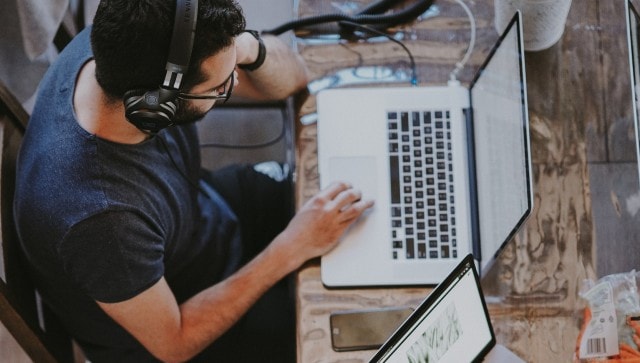 India
Based on average employee costs of $25,000 per annum for India-based resources and $50,000 for US resources, the move will release around $100 billion in salaries and associated expenses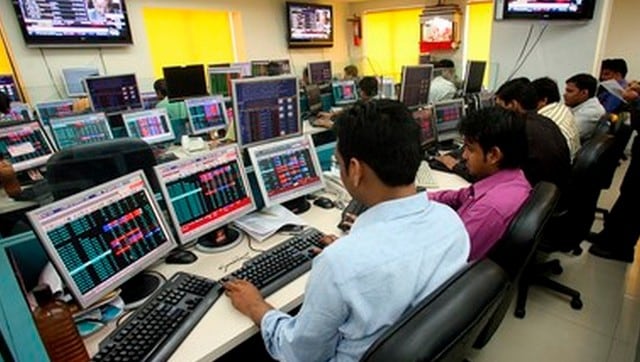 Business
PowerGrid, NTPC, ITC were among the top gainers in the Sensex pack, while Bajaj Finserv, HDFC, Asian Paints and Dr Reddy's were among the laggards