Tax evasion via stock markets: Sebi revokes ban on 82 entities
Sebi has revoked trading ban imposed on 82 entities which had come under the scanner for alleged manipulation and misuse of stock market platform for tax evasion, saying it did not find any adverse evidence against them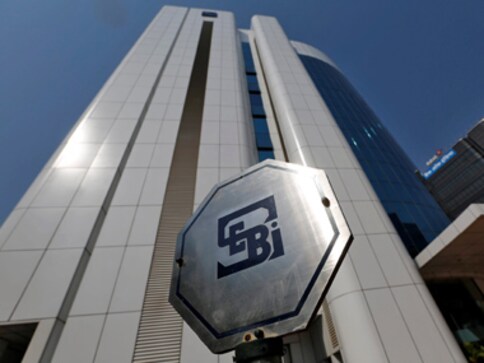 New Delhi: Capital markets regulator Sebi has revoked trading ban imposed on 82 entities which had come under the scanner for alleged manipulation and misuse of stock market platform for tax evasion, saying it did not find any adverse evidence against them.
Earlier this month, Sebi had revoked ban on 421 entities in three separate cases. These are Pine Animation case, First Financial as well as in the matter of dealing in shares of Eco Friendly Food Processing Park, Esteem Bio Organic Food Processing, Channel Nine Entertainment and HPC Biosciences.
These entities were also under the Sebi's scanner for alleged misuse of stock market platform for tax evasion and suspected money-laundering activities.
In the present case, Sebi, in December 2014 and November 2015, had restrained a total of 123 entities from the markets till further directions after conducting a preliminary examination into the dealings in Radford Global shares during January 2013 to March 2014. Later, it had lifted trading ban against these entities.
It was prima facie found that the Radford Group and suspected entities and allottees used the securities market system to artificially increase volume and price of the scrip for making illegal gains to and to convert ill-gotten gains into genuine one.
The directions against the remaining 106 entities were confirmed through separate orders in October 2015, March 2016, August 2016.
Following the interim orders, Sebi conducted a detailed investigation of the entire scheme employed in the instant matter, role and connection amongst the concerned entities, funds used for the price manipulation of the scrip of Radford so as to ascertain the violation of securities laws.
After completion of the investigation, the regulator said it "did not find any adverse evidence/adverse findings in respect of violation of provisions of Sebi (Prohibition of Fraudulent and Unfair Trade Practices relating to Securities Market) Regulations... in respect of ... 82 entities".
"However, investigation has found adverse findings against Radford which warrants adjudication proceedings," Sebi Whole Time Member Madhbi Puri Buch said in an order dated 20 September.
In an order, Securities and Exchange Board of India (Sebi) has revoked the confirmatory orders against these 82 entities with immediate effect.
However, the regulator said that directions issued against the remaining 24 entities would continue.
Politics
The federal probe agency had raided the two, alleged to be "business associates" of Satyendar Jain, last month as part of investigation
India
The first summon was issued to the Rajya Sabha MP Sanjay Raut for Tuesday but he sought more time citing official commitments and a meeting he was supposed to attend at Alibaug
Politics
Sanjay Raut has been summoned by the federal probe agency for questioning in a money laundering case linked to the re-development of a Mumbai 'chawl' and other related financial transactions involving his wife and friends