Tata Sons to hike AirAsia India stake to 49%: Will this revive the tottering airline?
This shareholding rejig could also be a welcome move though, since it removes ambiguity and will perhaps bring in more promoter focus
New Delhi - Tata Sons will soon control 49% stake in AirAsia India, having inked an agreement with Telestra Tradeplace to acquire all its remaining shareholding in the airline.
So from a three-way venture (it started with AA Bhd holding 49%, Tata Sons 30% and Telestra 21%), AirAsia India will eventually become a play between the Tatas and the Malaysian parent.
The remaining 2% equity will be acquired by two directors currently on the airline's board, in their individual capacities. Telestra is cashing out, hopefully at a premium, from the venture which heralded the first investment by any foreign airline into an Indian entity after restrictions over foreign carriers investing in Indian airlines were lifted in late 2012.
It remains to be seen whether an equal partnership between two shareholders works better than a three-way partnership, in a business which is quite tough as it delivers wafer thin margins amid ever-increasing competitive intensity.
This shareholding rejig could also be a welcome move though, since it removes ambiguity and will perhaps bring in more promoter focus to the tottering operations of AirAsia India.
The airline's need for funds remains dire as does its requirement of a clear operational strategy to survive in a tough-as-nails Indian aviation market. With shareholder focus presumably increasing and a new top management team recently put in place, things should begin to improve at AirAsia India.
The only thing now remaining is fund infusion – which has been ostensibly held up all this while at the reluctance of the Malaysian parent to bring in its share. A source close to developments had said earlier AirAsia BhD has now agreed to bring in a substantial investment to kickstart the Indian arm.
This source had said the discussions between the shareholders have been about infusing $100 million into AirAsia India even as analysts have said the airline needs about half that amount in the near term. Is the shareholding rejig a precursor to fund infusion into AA India?
AirAsia India has had a rough start. Remember, India is unlike most other markets where airlines pile up losses but rarely fold up, making life quite tough for new entrants.
Vijay Mallya finally ended his airline dream after sinking millions of dollars in the business in Kingfisher Airlines, Air India continues on the government dole despite massive accumulated losses, SpiceJet was very close to shutting down before former promoter Ajay Singh rescued it last January and Jet Airways is now starting to make a turnaround.
Besides powerful older competitors, India also offers a very high-cost operating environment, which brings further woes to small new airlines.
AA India was started as three-way partnership, with AirAsia BhD owning 49% equity, Tata Sons was at 30% and Telestra Tradeplace at 21%. This shareholding structure in itself has caused some pain to the airline since Telestra seems to have been unhappy with the way things worked.
So why did Tata Sons not take active part in making key decisions? It has been said in the past that AirAsia India is a board-driven company and all decisions are being taken by the board. Still, sources insist decisions related to network planning, fleet and commercial strategy are being first vetted by the Malaysian parent.
AirAsia India started operations in June 2014. The LCC saw an initial investment of $30 million but no more funds have been invested in it till date. It paved the way for the re-entry of the Tatas into the aviation business after previous unsuccessful attempts.
Why was Telestra Tradeplace at all asked to be part of an airline when it had no prior experience in the segment? Many industry experts believed at the time that the Tatas were hesitant in picking up majority 51% in the airline, wanted to test the waters.
And then, the Tatas went ahead and invested in another full service airline Vistara (in partnership with Singapore Airlines) which lead many to doubt whether the group will indeed retain required focus and support to two airlines operating in the same market albeit with different business models.
Kapil Kaul, CEO and Director of CAPA South Asia, had earlier pointed out that CEO Mittu Chandilya's recent exit and issues raised earlier by Bhatia of Telestra were neither significant nor would they change Air Asia's dynamics and market profile.
"This JV had strategic fault lines from the beginning. Underestimating the fierce competitive dynamics in India and its aviation ecosystem led to two critical mistakes: Serious under-capitalisation of the project. More importantly, management depth and quality required for this complex market were compromised. India is a very difficult market and cannot be driven from the head office".
He said AirAsia's challenges and lack of performance cannot be attributed to the CEO alone.
"I strongly believe responsibilities lie with board and promoters. Tatas are so big as a group and this JV to me was non-strategic and too small to receive the attention it deserved. The AirAsia group is facing structural challenges in most of their markets for last couple of years and this resulted in lack of focus on Air Asia India."
AirAsia India claims to have one of the lowest cost structures among all Indian airlines but cash is urgently needed for network and fleet expansion to stay relevant in a highly competitive market like India where at least 3 in 4 flyers already fly an LCC. Its crying need is a substantial investment from the shareholders.
Speaking to Firstpost earlier, Chandilya had said operationally, the airline has been doing well. He had cited aircraft utilisation of 13.5 hours on a fleet of six aircraft, low cost base and increased overall operational efficiencies to say the airline was on the right path operationally. The manpower to aircraft ratio of the company was at a 110, he had claimed.
Incremental improvements in operations are also happening, with a new CEO, CFO and a Commercial Director now on board. In the December quarter of this fiscal, the airline claims to have made its first gross profit and in the month of January too, it claims to be making gross profit. This is a vast improvement over the Rs 65 crore loss it posted in the September quarter of this fiscal and Rs 24.71 crore loss in the year-ago period.
Originally, the airline had planned to add 10 aircraft to its fleet each year but market realities and the government dragging its feet over the 5/20 rule have forced AirAsia India to halt such ambitious plans. It now has just six aircraft in its fleet compared with 15 it would have had if the original blueprint were to be followed.
There is yet no clarity on when the next two aircraft will arrive since AirAsia India is awaiting the decision on 5/20. Earlier this month, AirAsia's Tony Fernandes was quoted as saying two more aircraft will be inducted in three-four months.
This is a rule which bars Indian airlines from flying overseas unless they have completed five years of Indian operations and have a fleet of 20 aircraft. Chandilya had said fleet expansion is awaiting clarity on the Civil Aviation Policy (which will determine whether the 5/20 restriction stays or goes).
If 5/20 is scrapped, then tier I towns may become more important than tier II (which are currently the airline's focus) for overseas flights – basically, the entire network will undergo a change.
Business
There has been much speculation about the apparently fast-track treatment that the Tata-SIA venture has received from various Government departments against the rather slow pace of clearances being accorded to AirAsia India.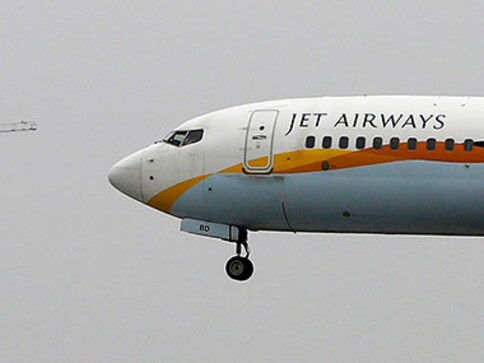 Business
The Tatas, which already run two carriers-the full-service Vistara in a joint venture with Singapore Airlines and AirAsia India in a similar arrangement with Air Asia of Malaysia, have widely speculated to be planning a complete takeover of the Naresh Goyal-run airline with its international partner Singapore Airlines.
India
The proposed joint venture (JV) airline of industrial conglomerate Tata Sons and Singapore Airlines plans to start operations from September 1, according to an application for an operating license submitted to the safety regulator.