Tata Sons slams Cyrus Mistry: 'Lost board confidence; email leak undignified'
Cyrus Mistry being part of the organsisation for over a decade had made allegations and misrepresentation of facts following his removal from the post, which it termed as unfortunate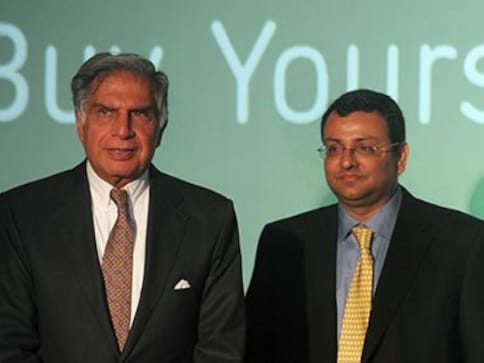 Hitting back at Cyrus Mistry, Tata Sons today said that the ousted chairman had lost the confidence of the board of directors of the company due to several factors, and a  communication marked confidential to Tata Sons board members was made public in an unseemly and undignified manner.
The statement further said that Cyrus Mistry being part of the organsisation for over a decade had made allegations and misrepresentation of facts following his removal from the post, which it termed as unfortunate.
However, it said the record, as and when made public, will prove things to the contrary.
Further, Tata Sons statement said that Mistry failed to address the concerns raised by the board on certain business issues. With growing trust deficit between the Trustees of the Tata Trusts, the board collectively decided to replace the chairman.
"The strength of the Group is not just confined to its value system and ethics in the Board room but to a very large extent by the adherence to the values by its 600,000 plus employees whose spirit and cooperation has built the Group to where it is today. It is unforgivable that Mr. Mistry has attempted to besmirch the image of the Group in the eyes of the employees." Tata Sons statement said.
On Mistry's yesterday's allegations that he was not given the operational freedom to perform, Tata Sons gives complete autonomy to its chairman, but Mistry's tenure was marked by repeated departures from the culture and ethos of the group.
"It will be beneath the dignity of Tata Sons to engage in a public spat with regard to the several unfounded allegations appearing in his leaked confidential statement. These allegations are not based on facts or the true state of affairs. It is convenient to put selective information in the public domain to defend one's point of view. There is a multitude of records to show that the allegations made by Cyrus Mistry are unwarranted and these records will be duly disclosed before appropriate forums, if and when necessary, sufficiently justifying the decision made by responsible Boards of Directors, of Tata Sons and its Group companies," it further added.
Here is the full text of Tata Sons' statement
Tata Sons Press Release by Firstpost on Scribd