New Delhi: We have suffered, so should others. This seems to be the guiding principle of incumbent airlines like SpiecJet, Jet Airways, IndiGo and GoAir which made various dire pronouncements to select media yesterday about the fate of the Indian aviation industry in case the 5/20 restriction is lifted. Some of theses predictions are plain silly, others seem to be part of a tactic to divert attention from key issues.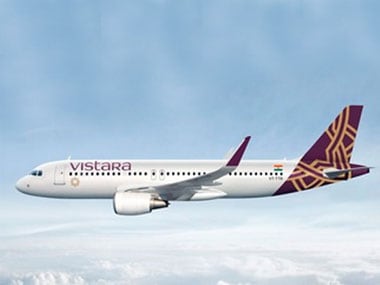 The 5/20 restriction bars Indian airlines from flying on lucrative overseas routes before completing five years of domestic flying and having a fleet of 20 aircraft. All incumbent airlines have been constrained by this restriction which came into force during UPA I and now cant bear to see the two new airlines, Vistara and AirAsia India, get permission to fly overseas without the mandatory five-year domestic grind. Tata Sons is an equity investor in both the airlines and the 5/20 fracas has pitted the incumbents against the Tatas.
Ratan Tata set the cat among the pigeons by becoming vocal, for the first time, on 5/20 removal with his tweets this Sunday. This lead incumbent airlines to step up attacks against Vistara and AirAsia India. Media reports this morning quoted one airline promoter speaking of dragging the entire matter to the court, another wanted a link between 5/20 removal and existing norms on providing domestic connectivity to remote areas whereas a third spoke of imminent rise in air fares, under-utilisation of airport infrastructure if the 5/20 restriction were indeed to be abolished.
Last week, incumbent airlines knocked several doors including the PMO's, with allegations that the norms of substantial ownership and effective control were being violated by both the Tata airlines. Singapore Airlines owns 49% of Vistara whereas AirAsia BhD owns 49% in AirAsia India.
In this entire controversy, the mandarins of the ministry of civil aviation have maintained a deafening silence - it is the ministry which is piloting the Civil Aviation Policy, which is expected to take a call on whether to remove 5/20 completely or replace it with a milder version. But now, Tata Sons has tried to set the record straight with some forthright comments on the entire 5/20 controversy and implications for India's aviation industry in case the restriction is removed.
The Tata Sons' statement makes several points:
1) There are no global parallels to this rule, with no other country except India barring its own airlines from flying overseas by placing such restrictions
2) The statement alleges that this rule is discriminatory to Indian airlines as foreign airlines that do not meet these criteria are allowed to operate in Indian skies, but Indian airlines cannot enjoy reciprocal rights.
3) The 5/20 rule has thus far principally benefited only foreign airlines, who have captured 70% of the international traffic with India, taking Indian jobs and revenue with them.
4) The removal of this rule is estimated to boost international traffic to and from India to over 100 million passengers by FY2021 against 43 million in FY2014 (no source is cited for these figures).
5) The statement alleges that claim (by incumbents) that air fares in India will go if 5/20 rule is removed are "specious and unfounded. Not protectionism, but increased competition within the country will further contribute to lower prices and greater accessibility of air travel to common people."
6) On allegations of violating substantial ownership and effective control norms, the statement says Tata Sons would like to emphasis that both its joint ventures with Air Asia and Singapore Airlines are fully compliant with the requirements of Indian regulation. Majority ownership and effective control of both airlines are with the Indian parties as per the requirements of press note 6. "
7) The statement also says that all the important decisions concerning the day-to-day operations of the airlines are taken by the management teams of these airlines under the overall supervision, control, and direction of the respective boards of directors (which include a majority of Indian nationals).
Bringing in a false sense of nationalism into every argument has become rather fashionable these days, as we noted in earlier this week. How is an airline set up in India, under India's rules and regulations, going to hurt national interest by flying overseas without being restricted to domestic flying for years together? Has either Vistara or AirAsia India said they will not comply with norms which stipulate that some portion of an airline's seats should be deployed on unviable domestic routes? Why is there any need for airlines set up in India to first prove their commitment to serving the country when existing rules anyway mandate connectivity to remote areas? Analysts predict India's domestic aviation market to expand to about 300 million passengers by 2022 from just over 80 million in 2015. There is enough room for incumbents and new comers to generate business here.
Firstpost is now on WhatsApp. For the latest analysis, commentary and news updates, sign up for our WhatsApp services. Just go to Firstpost.com/Whatsapp and hit the Subscribe button.
Updated Date: Feb 24, 2016 19:04:22 IST