Tata Steel UK pension deal raises questions about likely merger with Thyssenkrupp
The deal is expected to take about two months to finalize and still has to be approved by Britain's pensions regulator.
A Tata Steel deal to separate its 15 billion-pound ($19 billion) UK pension scheme still leaves many questions unanswered for a potential merger with Thyssenkrupp's European steel operations, a source close to Thyssenkrupp said.
The British Steel Pension Scheme has been the major hurdle to a tie-up between Tata's British and European steel assets with those of Thyssenkrupp. After the announcement of the pension deal Thyssenkrupp's shares jumped 3 percent to a two-month high on Wednesday.
But the framework deal would still leave Tata sponsoring a new pension scheme. It also entails giving the BSPS a 33 percent equity stake in Tata's UK business, as well as Tata's putting 550 million pounds into the scheme.
"One should not get overly optimistic about the Tata pensions deal. It's still very vague, totally unclear what it will in the end mean for Tata," the person said.
Thyssenkrupp declined to comment on what Tata's announcement meant for the potential merger, which the two companies hope will help them address overcapacity in the European steel industry and push through efficiency measures.
The deal is expected to take about two months to finalize and still has to be approved by Britain's pensions regulator.
"We are in a very positive consultation with all stakeholders," Tata Steel's executive director for finance and corporate, Koushik Chatterjee, said late on Tuesday.
While some industry experts expect this to be only an interim move, with Tata later paying an insurer to take on the scheme or putting in an agreed sum to separate itself completely, others believe regulators would never allow Tata entirely off the hook.
Thyssenkrupp's works council reiterated its opposition on Wednesday to the merger plan, which it fears will destroy jobs without making the business more sustainable.
"That doesn't remove the risk posed by the pension liabilities," works council chief Wilhelm Segerath told Reuters. "A joint venture really doesn't make any sense."
Labor representatives hold half the seats on German supervisory boards and can block strategic decisions unless the chairman uses his casting vote against them.
Thyssenkrupp management made clear again last Friday it was prepared to work hard to make the deal work.
"As long as we see progress... it makes sense to really have the stamina to work on it because, as I said, it has an industrial logic and creates value," Chief Executive Heinrich Hiesinger told analysts on a quarterly earnings conference call.
Anthony Taylor, former local councillor for the constituency of Aberavon that includes Tata Steel Port Talbot plant in Wales, said: "The talk within Tata Steel UK is that a merger deal will be announced in July."
The implications of the Tata pension deal for the relative valuations of the two parties will also be an issue.
"It's an important step but many details remain to be clarified ... for instance, the valuation of both companies," said analyst Bjoern Voss of MM Warburg. "I don't expect there will be a conclusion in the current 2016/17 fiscal year."
Thyssenkrupp's financial year runs until the end of September.
Find latest and upcoming tech gadgets online on Tech2 Gadgets. Get technology news, gadgets reviews & ratings. Popular gadgets including laptop, tablet and mobile specifications, features, prices, comparison.
Business
The collapse of Tata Steel's proposed joint venture with German conglomerate Thyssenkrupp is "marginally credit negative" for the Indian steel major, a global rating agency has said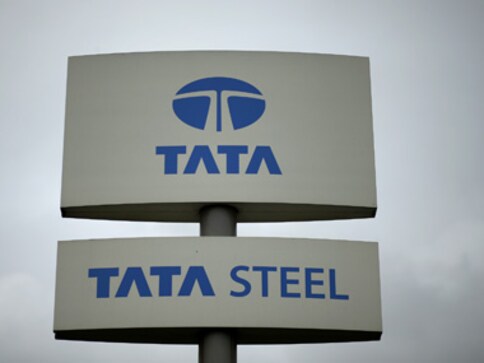 Business
Tata Steel's gross debt in 2017-18 stood at Rs 28,126 crore
Business
Thyssenkrupp and Tata Steel European steel operations' 50-50 joint venture will create the continent's No.2 steelmaker after ArcelorMittal