Tata Steel Q3 net falls 69% as cheaper Chinese imports hit India business
Deliveries from European business improved by 4 per cent to 3.31 MT
New Delhi - Notwithstanding an improved show by its European operations, Tata Steel today reported a 69 percent dip in consolidated net profit for the October-December quarter at Rs 157 crore impacted by subdued performance of its Indian unit, which has always been its cash-cow.
The company had clocked Rs 503 crore net profit after taxes, minority interest and share of profit of the associates during the October-December quarter of the last fiscal.
"The third quarter performance was affected by adverse macro headwinds in terms of declining commodity prices, increasing in Chinese exports and lower demand in the Indian market. The company also faced significant regulatory challenges in India which affected its raw material sourcing and put significant strain on its operations.
"However, stronger performance in the European business, various cost savings measures across geographies and robust risk management of raw material security helped the company limit the impact on its profitability," said Tata Steel's Group Executive Director (Finance and Corporate) Koushik Chatterjee said in a release.
The company also continues to closely monitor its investment portfolio to pursue its strategy of monetising non-core assets, he added.
Profit after tax from Indian operations, which comprise a 9.7 million tonnes per annum steel plant at Jamshedpur, fell to Rs 881 crore compared with Rs 1,519 crore in the same quarter last fiscal. It sold 2.13 MT steel during the quarter, up from 2.07 MT a year earlier.
Turnover from India also declined to Rs 9,897 crore from Rs 10,143 crore. The sequential drop in turnover was mainly due to softer domestic steel prices, the release said.
"Indian steel demand remained subdued during the quarter and domestic steel prices witnessed further deterioration due to the continued softening of global steel prices coupled with significant imports from China and Russia.
The fall in realisations coupled with the disruptions in our captive mining operations adversely affected profitability during the quarter," said T V Narendran, Managing Director of Tata Steel India and South East Asia.
European operations, which had been a drag on its balance sheet, did better during the quarter, recording Rs 485 crore Earnings Before Interest and Tax (EBIT) compared with a loss of Rs 2 crore in the same quarter last fiscal.
Deliveries from European business improved by 4 per cent to 3.31 MT even as turnover dipped to Rs 19,399 crore against Rs 20,709 crore in Q3 FY'14.
"The improvement in our financial performance has been gathering strength. A significant contributor to this has been the transformation of our product mix towards advanced steel products that give our customers a competitive edge.
"European steel demand continued to recover in 2014 and should improve modestly again this year. But margins remain under pressure, with imports having risen from countries like China and Russia," said Karl-Ulrich Köhler, MD & CEO of Tata Steel in Europe.
Deliveries from its opeartion in South East Asia were also declined at NatSteel and the Thailand operations during the quarter resulting a lower turnover and an EBITDA loss of Rs 18 crore as compared to a gain of Rs 137 crore.
During the third quarter, the Group sold its 5 per cent stake in the Carborough Downs JV in Australia for AUD 6.9 million to Vale as part of the Group's ongoing financial initiatives to strengthen balance sheet, the release said.
PTI
Business
Jaguar Land Rover, a company that was acquired by Tata Motors in June 2008 for $2.3 billion, offers a contrast to the tale of Tata Steel Europe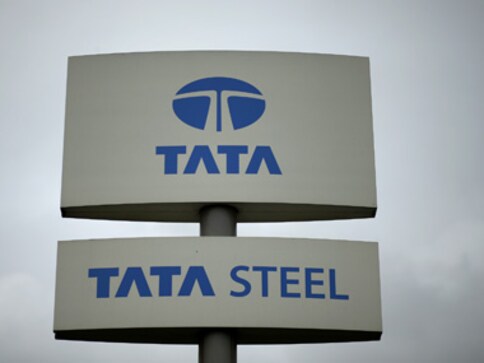 Business
Tata Steel on Friday reported a consolidated net loss of Rs 1,228.53 crore for the quarter ended on December 31, 2019, mainly due to lower sales and impairment provisions for its European operations
Business
The Tata Steel-Thyssenkrupp merged entity will emerge stronger riding on R&D, advanced technologies, integrated supply chains, differentiated products, complementary markets and customers