Tata Steel deal impact: Thyssenkrupp faces 'aggressive restructuring' after bosses quit
After the mega-deal merging, Thyssenkrupp's steelmaking arm with Tata Steel, the German's firm's bosses quit amid an acrimonious battle with shareholders on whether to break up the venerable institution.
Frankfurt Am Main: Turmoil has erupted at German industrial giant Thyssenkrupp after a mega deal merging its steelmaking arm with India's Tata, with its bosses quitting amid an acrimonious battle with shareholders on whether to break up the venerable institution.
The leadership chaos sparked fears of further job losses as some key investors push for radical surgery on the two-century-old conglomerate that makes everything from elevators and submarines to car components, turnkey industrial installations, and steel, a PTI report said.
Supervisory board chief Ulrich LehnerLehner, 72, said he would step down from the conglomerate at the end of July. His departure comes only days after chief executive Heinrich Hiesinger resigned amid calls by shareholder activists to deepen restructuring efforts.
"It is clear that Thyssenkrupp is at a crossroads... aggressive restructuring may be in the cards," analysts at US investment bank Jefferies wrote Tuesday after supervisory board chief Ulrich Lehner followed chief executive Heinrich Hiesinger out of the door late yesterday.
Hiesinger, who quit earlier in July, and Lehner were both fierce defenders of keeping Thyssenkrupp's sprawling structure intact.
"I take this step consciously to enable a fundamental discussion with our shareholders on the future of Thyssenkrupp," Lehner said in his parting statement. "A break-up of the company and the related loss of many jobs is not an option," he warned in a final swipe at his opponents.
Lehner's resignation led to a surge in Thyssenkrupp's shares which traded 8.9 percent higher as investors bet on the greater likelihood of a breakup of a group whose products range from submarines to elevators.
The resignations of the two senior figures at the company reflect a power struggle among Thyssenkrupp's management and shareholders which also include activist investors Cevian and Elliott.
Hiesinger and Lehner had for months resisted calls from the activists to consider a more radical strategy overhaul. Both said they no longer enjoyed the full support of the supervisory board, where the Krupp foundation holds a seat.
Investors displeasure over Tata deal
Tracing its roots back to 1811 and a household name of German industry for over a century, Thyssenkrupp booked 41.5 billion euros ($48.7 billion) of revenue in its 2016-17 financial year and employs some 159,000 people worldwide.
July should have been a month of optimism for the Essen-based group after it sealed a deal in late June with Tata to merge their European steel operations.
Bosses had hoped to find 400 to 500 million euros of annual savings, in part by shedding up to 4,000 jobs, persuaded that the merger would secure Thyssenkrupp's historic core against competition from a global flood of cheap Chinese steel.
But activist shareholders like Swedish investment firm Cevian and the US hedge fund Elliott want management to go further.
The two shareholders have been pushing for its dismantling with "methods that could even be described as psychological terrorism", Lehner told weekly Die Zeit earlier this month.
Beyond their fundamental differences with bosses over the company's direction, the investors also were displeased by the details of the Tata deal.
Hiesinger provided powerful German union IG Metall guarantees to preserve jobs and keep sites open.
Thyssenkrupp searches for a new chairman
Thyssenkrupp's foundation, the company's largest shareholder, pledged to work with unions and management to appoint a successor to its chairman Lehner, with questions about its role in his abrupt departure, Reuters reported.
Ursula Gather, head of the Alfried Krupp von Bohlen and Halbach Foundation, which controls a 21 percent Thyssenkrupp stake, on Tuesday said she regretted Lehner's departure and would now work to preserve the long-term development and stability of Thyssenkrupp.
"Keeping in mind the will of the founder, the foundation will seek to preserve the unity of the company as far as possible," Gather said in a statement, adding that she was in talks with Thyssenkrupp's supervisory board to find a successor for Lehner.
She said she was not seeking the job herself.
Gather is seen as having a relatively open mind on possible changes. She held talks with rival elevators manufacturer Kone (KCRA.HE), German daily Handelsblatt reported last week.
Activist shareholders have demanded far-reaching steps to raise performance at a time when conglomerates around the world, including General Electric (GE.N), have undertaken sweeping reforms to realise shareholder value.
Lehner had resisted calls to sell the elevators division and, in an interview with German paper Die Zeit this month, accused the activist shareholders of waging a campaign of "psychological terror."
Jobs in focus
To help preserve German jobs, labour representatives are now seeking to strike a framework agreement between Cevian and the Krupp foundation, German paper Westdeutsche Allgemeine Zeitung said on Tuesday. Cevian on Tuesday said it welcomed a call for such talks.
Lehner quit on Monday following a clash with the main shareholders including the Thyssenkrupp's foundation, saying he was no longer able to safeguard the interests of key stakeholders.
"A sharply worded resignation announcement from Lehner makes clear that aggressive restructuring may be in the cards, supporting our 33 euros sum of the parts based price target," Jefferies analyst Seth Rosenfeld said in a note late on Monday.
He called for a fundamental discussion with shareholders on the future of Thyssenkrupp but made clear that he was opposed to dismantling a company that employs 158,000 people.
"My decision may contribute to creating the necessary awareness with all concerned parties that a break-up of the company and the related loss of many jobs is not an option."
Possible successors
Hiesinger and Lehner had championed a limited restructuring at Thyssenkrupp, merging Thyssenkrupp's European steel assets with those of India's Tata Steel (TISC.NS), in a deal sealed on June 30.
Shareholders urged the company to avoid a drawn-out battle with activists led by Sweden's Cevian Capital, which owns an 18 percent stake.
"The new supervisory board chairman must be chosen by consensus, anything else will only lead to conflict", said Ingo Speich, a fund manager at Union Investment.
Speculation on who would succeed Lehner centered on Hans-Peter Keitel, the former boss of construction firm Hochtief as well as former Deutsche Telekom chief executive Rene Obermann. Both are members of the Thyssenkrupp supervisory board.
Thyssenkrupp's materials trading business is widely seen as a potential candidate for a sale, joint venture or listing, but the ousted management team had wanted other divisions, such as elevators, to remain a core part of the company.
Thyssenkrupp has installed Guido Kerkhoff as acting chief executive but Hiesinger's departure opens up more fundamental questions about the company.
"I respect Lehner's decision, but I regret it," said Wilhelm Segerath, head of the Thyssenkrupp works council and a senior official in the IG Metall industrial trade union.
Workers command half of the seats on Thyssenkrupp's supervisory board. Together with Krupp foundation, workers have the power to block deeper restructuring moves.
Segerath called on the main shareholders to work together to develop Thyssenkrupp.
"There can be no break-up of the business," he told Reuters.
--With inputs from agencies
Business
The collapse of Tata Steel's proposed joint venture with German conglomerate Thyssenkrupp is "marginally credit negative" for the Indian steel major, a global rating agency has said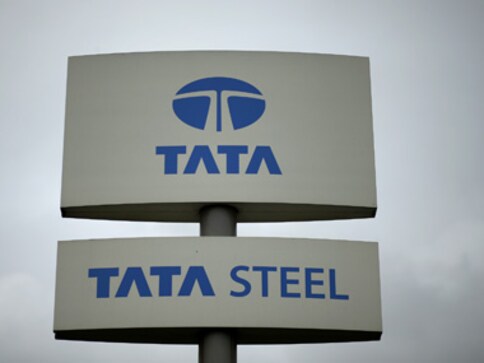 Business
Tata Steel's gross debt in 2017-18 stood at Rs 28,126 crore
Business
Thyssenkrupp and Tata Steel European steel operations' 50-50 joint venture will create the continent's No.2 steelmaker after ArcelorMittal