Tata Sons to go slow on deal to acquire debt-laden Jet Airways, may seek non-compete agreement with Naresh Goyal
Tata Sons board may want a full-blown due diligence report by a reputed firm before taking a call to acquire debt-laden Jet Airways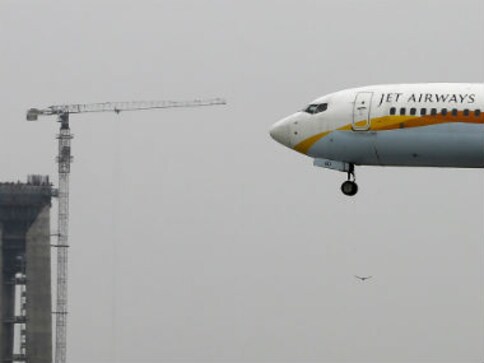 Tata Sons Ltd will go slow on a deal to buy Jet Airways (India) Ltd after some directors expressed reservations at an inconclusive board meeting last Friday, a media report said.
The Board is expected to meet in the third week of December and directors are likely to ask for more details on the deal, The Times of India said, citing people close to the development.
"You can't rush into a complex situation that could cost the group up to $2 billion (143.21 billion rupees) without doing serious homework," the paper quoted one source as saying.
Another source indicated that the board may want a full-blown due diligence report by a reputed firm before taking a call, the paper added.
According to Business Standard, Tata Sons might seek a non-compete agreement with Jet Airways' promoter Naresh Goyal. "The Tatas are likely to insist on heavy non-compete clause with no travel-related business participation. This will be insisted along with no board presence of Goyal or his family members. Goyal may not agree to some of the clauses," a source aware of the development was quoted by the daily.
Tata Sons last Friday said it was in preliminary talks with struggling Jet Airways but had not made a proposal to buy a stake.
"Over the last few days, there has been growing speculation about Tata's interest in Jet Airways. We would like to clarify that any such discussions (to acquire Jet Airways) have been preliminary and no proposal has been made," Tata Sons had said in a statement.
Jet Airways has been grappling with financial woes that have also resulted in the full-service carrier delaying payment of salaries to staff, including pilots. The airline posted a loss of Rs 1,261 crore in the three months ended September.
The pilots of Jet Airways have threatened not to perform additional duties from next month if their salary dues were not cleared by 30 November, an airline source said Monday.
Besides, the airline's domestic pilots body, National Aviator's Guild (NAG), which has so far allegedly been soft on the issue, is likely to meet on Tuesday to discuss the prevailing financial situation at the carrier, he said.
The Naresh Goyal-controlled private carrier has been reporting losses since the last three successive quarters and defaulting on salary payments to a section of its staff.
On Monday, the government virtually ruled out the possibility of a bailout package for Jet Airways, with Civil Aviation Minister Suresh Prabhu saying that a private airline's management has to make sure that the carrier functions properly.
--With inputs from agencies
also read
India
Domestic travel has become unaffordable for the average flyer. Airfares, especially for spot bookings on the country's busiest routes, have risen three times over the last month. This has a lot to do with Go First suspending operations and the growing demand during school summer vacations
India
The death toll stands at 288 people while over 900 remain gravely injured. The train crash, one of the deadliest in the country, took place in Balasore district about 250 km south of Kolkata and 170 km north of Bhubaneswar around 7 pm on Friday, prompting the Railway Ministry to order a probe
Explainers
Air New Zealand will be weighing in international flyers leaving from Auckland airport from 31 May to 2 July. The airline said the survey is voluntary and will help fly passengers 'safely and efficiently'