Tata Sons conducting due diligence on cash-strapped Jet Airways; is a buyout in the offing?
The proposal for snapping up stake in Jet Airways also comes at a time when Vistara in which Tatas has 51% stake is looking to fly overseas.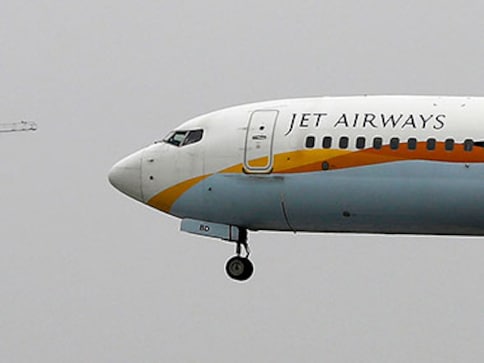 Mumbai: Tata Sons is conducting due diligence on Jet Airways as it explores the purchase of a controlling stake in the cash-strapped airline, the Mint newspaper reported citing two people directly aware of developments.  Naresh Goyal-led Jet Airways, in which Gulf carrier Etihad holds 24 percent stake, is grappling with financial woes for some time now.
Saurabh Agarwal, chief financial officer of Tata Sons, is leading the discussions while Jet Airways is represented by its chairman Naresh Goyal, the newspaper said, citing the sources who it said asked not to be identified as the talks are private.
"An in-house team of Tata Sons is currently conducting due diligence on Jet Airways, which is expected to continue for the next few weeks," the newspaper quoted one of the two people as saying.
A combination of rising oil prices, high fuel taxes, a weak rupee, low fares and intense competition have slashed profits in the world's fastest-growing aviation market, which is clocking 20 percent annual passenger growth.
Jet Airways on Monday reported a whopping Rs 1,261 crore in consolidated net losses for the three months to September against a profit of Rs 71 crore in the same period year ago, impacted by higher fuel cost and the ongoing plunge in the rupee.
Already its larger rival IndiGo had reported a net loss of Rs 652.13 crore in the September quarter compared to a profit of Rs 551.56 crore a year ago, making it the first loss since becoming a publicly traded company.
On a standalone basis, the Naresh Goyal-promoted airline, which has been facing cash crunch for some time leading to delayed payments, reported a net loss of Rs 1,297.46 crore against a profit of Rs 49.63 crore a year ago.
Rating agency Crisil had recently projected that domestic airlines would report a combined loss of over Rs 7,348 crore (at pre-tax level) due to higher fuel cost and steep fall in the rupee this fiscal.
The numbers reflect the growing headwinds in the world's fastest-growing aviation market in terms of net passenger additions, where the most profitable airline till last year--Indigo--too had reported a whopping Rs 652.13 crore of net losses in the September quarter compared to a profit of Rs 551.56 crore a year ago.
Tata Sons is the promoter of the major operating Tata companies.
In October, when asked about reports that Tata Sons was in discussions with Jet Airways for purchasing stake in the airline, a Jet Airways spokesperson then said the information was "totally speculative", a PTI report said.
Jet Airways Chairman Naresh Goyal and his wife currently own 51 percent of the stake in the airline, while Etihad owns 24 percent stake in the company.
The airline, which is struggling to raise capital for its various payment obligations, received a breather from its loyalty programme Jet Privilege Private Ltd (JPPL).  JPPL, a joint venture with Etihad, offered about Rs 258 crore for the advance purchase of discounted tickets. JPPL is 50.1 percent owned by Etihad Airways, while the rest 49.9 percent is with Jet Airways.
Jet, which has about 16,000 employees, including 2,000 pilots, has been facing a cash crunch due to which it has been delaying salaries of its employees. The airline has been delaying salary disbursement to its senior management, pilots and engineers since August. While it has paid 25 percent amount of the September salaries to these categories of staff on 25 October, the remaining 75 percent of the amount is yet to be paid. Besides, there are salaries for the month of October.
Mint reported on 10 October that private equity (PE) giants Blackstone Group LP and TPG Capital, which were eyeing a stake in Jet Privilege Pvt. Ltd (the loyalty programme of Jet Airways), are having second thoughts due to worries over the airline's financial health.
With the airline in a financial crisis, Jet Airlines had approached among various others, Reliance Industries Ltd (RIL) and Tata Group for a stake, three people familiar with the matter had said to Mint.
Tatas has 51 percent stake each in full-service airline Vistara -- a joint venture with Singapore Airlines -- and budget carrier AirAsia India -- where 49 percent is with Malaysia's AirAsia Berhad.
The proposal for snapping up stake in Jet Airways also comes at a time when Vistara is looking to fly overseas.
Sources said that Vistara could be looking at having a stake in Jet Airways, which operates on a significant number of foreign routes.
The Tata Group wants to buy the entire company or its aircraft and infrastructure, the Economic Times had reported earlier.  "The Tatas are interested in buying out the entire airline and significantly scaling up the existing business," a top official was quoted as saying by the newspaper.
According to some news reports, Goyal has agreed to give up control in the airline depending on the premium Tatas will pay the founder and chairman of the beleaguered airline.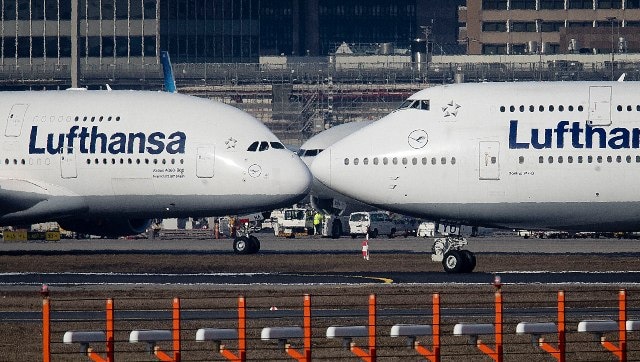 World
With this, an epic 16-year-old dispute over support for airplane makers appears to be heading for an end, at least for now
Business
The investment in 1MG strengthens Tata's ability to provide high quality healthcare products and services in e-pharmacy and e-diagnostics space through a technology-led platform, said CEO of Tata Digital