Tata Sons' 9-page statement shows, if not for TCS, Tata Group is making operating losses
The single most important factor confirmed by Tata Sons is: the group's profit is primarily accruing from just two entities – TCS and Jaguar Land Rover
New Delhi: The nine-page description released by Tata Sons today, putting the blame of all that went wrong in the group during Cyrus Mistry's chairmanship, is a very interesting document. Since 24 October, when the Tata Sons' board replaced Mistry as chairman in a shock announcement, there has been a lot of speculation over why Mistry was sacked.
In the absence of any details from Tata Sons, most stories in the media have quoted unnamed sources from either side of the divide to justify, variously, how the group prospered under Mistry and how it was in doldrums due to Mistry's mishandling. Today's rebuttal by Tata Sons is of deep interest because it reveals a lot of financial and operational details of the group and major group companies, which were not in the public domain till now.
The single most important factor confirmed by Tata Sons is: the group's profit is primarily accruing from just two entities – TCS and Jaguar Land Rover. These two companies "probably" account for around 50 percent of the total turnover and probably over 90 percent of the total profits of the whole group! In fact, the fight has now moved to events in the TCS board of directors, over which both sides have different stories to tell.
Here's what the Tata Sons' statement reveals about the over $100 billion Tata Group:
Dividends: The group's dividend declined by a fifth during Mistry's tenure. Tata Sons earned Rs 780 crore in dividend from 41 companies in 2015-16 against Rs 1,000 crore in 2012-13. The statement clarifies that the figure for last fiscal also includes interim dividend of Rs 100 crore which would have been normally received in 2016-17 (due to budgetary changes). Takeaway: Tata Sons earned just over Rs 2 crore in dividend from group companies a day in 2015-16.
Staff expenses: Excluding interest on debt, the spends on staff rose to Rs 180 crore in 2015-16 from just Rs 84 crore in 2012-13, a 114 percent increase. Other expenses increased from Rs 220 crore in 2012-13 to Rs 290 crore last fiscal.
Impairment: Impairment provisions last fiscal were a whopping Rs 2,400 crore, or Rs 200 crore a month. The statement says this figure was just Rs 200 crore in 2012-13 and the dramatic increase indicates an inability to stem falling values and turning around the 'hot spots'. This term was referred to by Mistry in an earlier statement.
Loss: If we exclude dividend from crown jewel TCS, even before impairment provisions, Tata Sons was making operating losses over the last 3 years (with a small surplus in between). This means if something happened to alter/worsen TCS performance over the coming years, the group's worsening profitability would become, well, even more precarious. The group's actual loss figures are not provided in the statement.
Debt: Group indebtedness went up by a whopping 30 percent in the four years under Mistry rule, says Tata Sons. It increased by about Rs 48 crore a day on an average or by Rs 69,877 crore in the four years to settle at Rs 225,740 crore.
Profit: TCS and Jaguar LandRover account for over 90 percent of the group's profits. Excluding these two companies, the group turnover has increased but the profits of the rest of the group declined during Mistry's four-year tenure. No figures are provided for these claims though.
Tata Steel: The statement says during the past three years, the Tata group has written down/ written off or made provisions for impairment worth thousands of crores. Tata Steel alone has written off a "large" part of its investment in its UK/European assets. "It is interesting to note that the new buyers of some of the steel assets for £1 in the UK have claimed a dramatic turnaround in the very first year of their take-over. In our view, these sub-par results cannot be blamed on the commodity cycle or economic conditions – but on his leadership." The statement does not provide any indication of the way forward on proposed disposal of the UK assets of Tata Steel.
Tata Motors: The statement reveals that the market share of Tata's passenger car business has dropped to less than half, from 13 percent in 2012-13 to just 5 percent now. The decline in the commercial vehicle business share is much more steep: from 60 percent in 2012-13 to 40 percent plus now. Remember, Tata has been a market leader in trucks and buses and the 40% share is the lowest in the group's history. The statement goes on to say that Bolt and Zest launches have seen lacklustre performance, "achieving current sales levels more or less equal to those of the Indica and Indigo which are around 15-year-old vehicles. The third launch of Tiago has been well received in the market but its sustained steady state volumes are yet to be determined."
Tata Teleservices/NTT DoCoMo: Along with Tata Steel and Tata Motors, this is the third problem area identified in the Tata Sons' statement. But not a word was mentioned on how the dispute between the Tatas and Japan's NTT DoCoMo would be resolved given the latter exercising its put option for selling off its 26 percent stake in the venture. The matter is in the Delhi High Court after a UK court awarded DoCoMo the entire amount it had sought as a pre-determined sale price. With Prime Minister Modi in Japan now, perhaps a solution could emerge!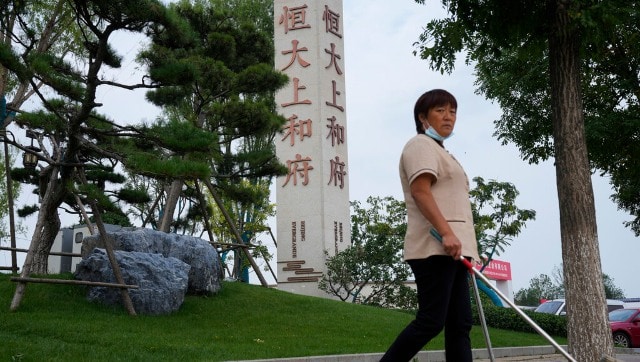 World
The Chinese government, meanwhile, kept investors guessing about whether it might intervene.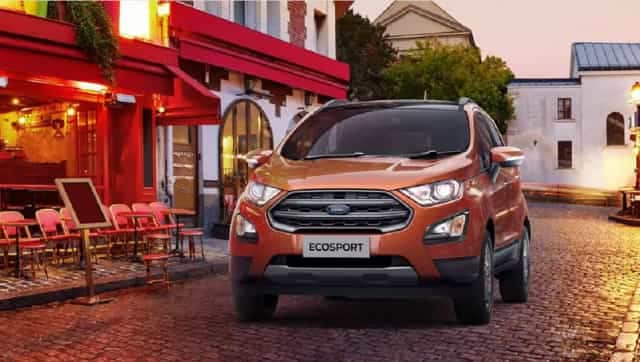 Business
It is quite apparent like its predecessors General Motors and Harley-Davidson, Ford too failed to create a space for itself in the highly competitive and price-sensitive Indian auto market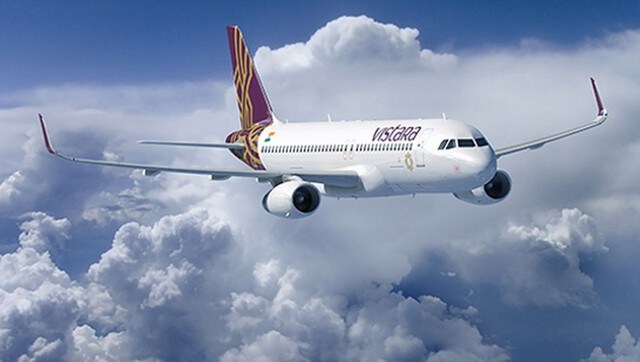 Business
Vistara is a 51:49 joint venture airline between Tata Sons and Singapore Airlines. Vinod Kannan is set to take over as Vistara's CEO from 1 January, 2022