Tata Motors to deliver first lot of all terrain defence vehicles by December
These vehicles will be manufactured at the Jamshedpur facility, and the company is trying for 95 percent indigenisation by the end of the contract.
Panaji: Tata Motors today said it will deliver the first lot of all terrain heavy mobility vehicles to the defence forces by December.
The company has won Rs 900 crore order for over 1,200 all terrain '6 by 6' heavy mobility vehicles from the defence ministry to be delivered over next two years.
"Indian Army has been importing and assembling 6 by 6 and 8 by 8 vehicles from Czechoslovakia for last 20 years. Recently, the Centre opened up competition to indigenous players and Tata Motors and Ordinance Factory Board (OFB) as well as Tatra company from Czechoslovakia," VS Noronha, vice
president, Tata Motors Ltd told PTI.
"On opening of commercial bids, Tata Motors was lower than the defence sector undertaking by at least Rs 20 lakh per vehicle. This is the benefit of Make in India that is ultimately going to be benefiting the Army," he said.
"These are 6 by 6 all terrain heavy mobility vehicles and they are fitted with material handling cranes for loading and unloading of stores, weapons, ammunition and others. They are the backbone of forward logistics chain of the Indian Army," Noronha said.
"As per the contract approximately 40 units have to be delivered by December this year. Even contractually we have two years to complete but we expect that we will be able to deliver before deadline. We are also expecting follow on order," he said.
These vehicles will be manufactured at the Jamshedpur facility, and the company is trying for 95 percent indigenisation by the end of the contract.
"Previously we were supplying vehicles in the logistics segment like 4 by 4 troop carriers, load carriers. The current order is an upgrade. The 6 by 6 vehicles move behind the combat vehicles. They have high mobility and far higher pay loads. They are fitted with 380 HP engine," Noronha said.
After successful bidding for the all terrain vehicles, Tata Motors is aiming to win contract under the defence ministry's Future Infantry Combat Programme (FICP).
"As of now overall not much of Tata business comes from the defence sector but we plan to grow and government is giving us opportunities. The biggest opportunity that has come in our way is future infantry combat program we have issued Expression of Interest (EIO)," the official said.
"FCIP is worth Rs 50,000 crore spread over 25 years. Tata Motors will lead group of Tata companies in the defence base and together we will bid for this program. Our competition will come from OFB, Larson and Tubro, Mahindra and Mahindra," he said.
Noronha stated that the bids for the program are due on October 14 this year.
"Government will take six months to down select two development agencies. The best part of the program is that it is fully funded by the Centre. R&D would be by selected company and government," he added.
PTI
Business
Lijjat's commitment to women's empowerment reflects its inconspicuous beginnings, when seven housewives gathered on a Mumbai rooftop one sunny morning to prepare four packets of papads. They ran the business on a shoestring budget, with annual sales in 1959 amounting to just over Rs 6,000, a fraction of their current revenue.
News & Analysis
LG expects to complete the wind down of the mobile phone business by 31 July although inventory of some existing models may still be available after that.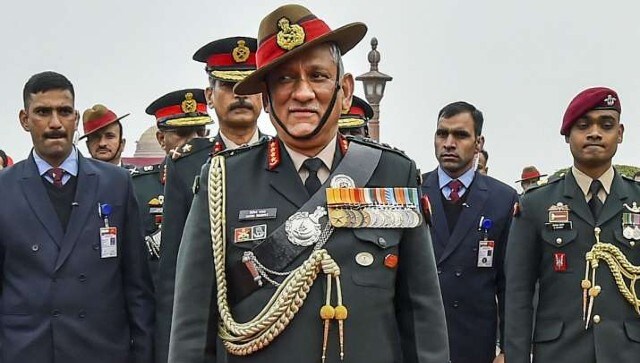 India
The Chief of Defence Staff said that a "capability differential" has come between the two countries over the years and that China has a "lead" over India on technology