Mumbai: Tata Motors on Thursday said it has sold 43,061 units passenger and commercial vehicles in August -- a growth of 6 percent over 40,679 vehicles sold in corresponding month in 2015.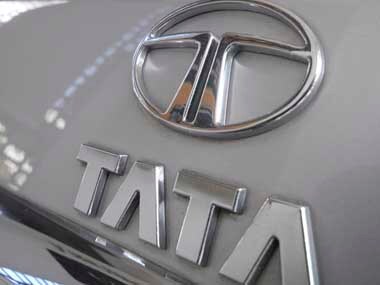 In August, passenger vehicles in the domestic market recorded a sale of 13,002 units, up 16 percent from 11,163 vehicles sold in the same month in 2015.
"The company continued to witness year-on-year growth in certain key segments in August 2016, with the company's LCV sales growing by 10 percent and its passenger cars growing by 17 percent," a company statement said.
Sales of passenger cars in the month stood at 11,435 units, as compared to 9,814 vehicles sold in the corresponding month in 2015, due to strong demand for the recently launched Tiago.
The company's exports were at 6,595 units in August, up 27 percent from 5,201 vehicles sold in the year-ago period.
In the domestic markets, the overall commercial vehicle sales in the month were at 23,464, lower by 3 percent. Sales of light commercial vehicles stood at 13,495 in domestic market with an increase of 10 percent over corresponding month in 2015.
Medium and heavy commercial vehicles sales were down by 17 percent to 9,969 units in 2016. "The segment saw subdued demand, with the slowdown of recent months continuing, as a result of postponement of replacement and fleet expansion," the statement said.
Updated Date: Sep 02, 2016 09:59 AM