Tata Group, GE partner to make aircraft engine components in India; to set up centre of excellence
The Tata Group and GE will also jointly pursue military engine and aircraft system opportunities in the country
Mumbai: The Tata Group and the US corporate giant GE have signed an agreement to manufacture components for CFM International's LEAP engines in the country, which will also serve the American company's global supply chain. The two companies also announced their intention to jointly pursue military engine and aircraft system opportunities in the country. The joint venture will be executed by the Tata Group aerospace arm, Tata Advanced Systems and GE Aviation.
Under the strategic partnership, GE Aviation and Tata Advanced Systems, will join forces to manufacture, assemble, integrate and test aircraft components.
A new centre of excellence will be established to help develop a robust ecosystem for aircraft engine manufacturing and build-related capabilities, the company said.
GE military engines have a strong history in the country and it currently provides the jet engines and marine gas turbines for many military applications including the Air Force's light combat aircraft, Tejas MK1, the Navys P-8i aircraft, and P-17 Shivalik class frigates.
Several military programmes under development that include the Tejas MK2, P-17A & P-71 ships, and the AH-64 attack helicopters will be powered by GE engines.
Tata Advanced Systems provides solutions for aerospace, defence and homeland security. It has also become a significant player in the global aerospace market, becoming the premier manufacturing partner for global original equipment manufacturers like Boeing.
The LEAP engine, a product of CFM International, is a 50:50 joint company of GE and Safran Aircraft Engines. It has over 26 customers who operate more than 140 aircraft. The LEAP engine is the world's leading jet engine known for its technological superiority, efficient fuel consumption, performance for powering single-aisle commercial jets, the Tata Group said in a statement.
The company said the agreement was signed on 29 November in the US. "The Tata group is a leader in the Indian defence and aerospace sector, and we look forward to working together to meet the growing demand for LEAP engines. Our collaboration in building innovative technologies will support the Make in India programme of the Indian government," said John L Flannery, chairman and chief executive of GE.
Tata Group chairman N Chandrasekaran said the group looks forward to working with GE to build more expertise and strengthen the country's defense manufacturing capabilities.
"Our partnership with GE will help drive synergies in defense manufacturing and focus on innovation to support our armed forces," Chandrasekaran said.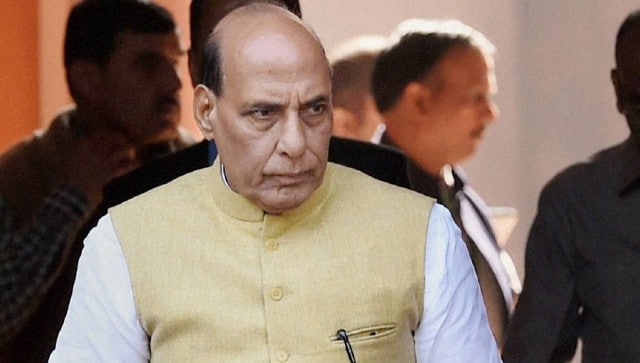 India
Speaking on the occasion of Army Day, the minister noted that the Indian Army inspires confidence among the citizenry as it resolutely maintains an unflinching vigil across the frontiers of the nation.
India
The Defence Research and Development Organisation (DRDO) said the missile hit the designated target precisely