Tata Group exits banking race, withdraws application for bank licence
The Reserve Bank of India today said that Tata Sons has withdrawn its application for a new bank licence. <br /><br />
The Reserve Bank of India today said that Tata Sons has withdrawn its application for a new bank licence. After Videocon, Tata Group is the second conglomerate to withdraw its application.
Tata Sons has indicated thatits current financial services operating model best supports the needs of the Tata Group's domestic and overseas strategy, and provides adequate operating flexibility to its companies, while securing the interests of the Group's diverse stakeholder base.
Given Tata's track record and the fact that people would ideally trust their money with such a large conglomerate, it is surprising that the Tata Group is exiting the race for a banking licence.
Capital coming in from large corporates was seen as a positive for the sector. But now with such a large conglomerate exiting from the race, the shape of banking reforms is changing, said Ashwin Parikh of E&Y in an interview with CNBC-TV18.
Moreover, unlike many countries, permission for setting up banks isn't given easily. For starters, minimum equity capital of Rs 500 crore is a must-have. RBI also requires that 25% branches opened be located in "unbanked" rural areas - typically those with a population less than 10,000. Although this rule is targeted to achieve financial inclusion, it means that deposit growth would be slow in a quarter of the branches.
"Banking is a lucrative industry. It gives access to cheap deposits. However, the lower cost will be offset by Statutory Liquidity Ratio (SLR) and Cash Reserve Ratio (CRR) requirements. This forces banks to set aside Rs 27 out of every Rs 100 it accepts as deposits. SLR is the mandatory investment of a portion of funds in government bonds, while CRR is the proportion of its deposits that a bank is supposed to park with the RBI. The current CRR is 4% and SLR is 23%," Kotak Securities had said in a note.
So basically,banks need to make enough money to pay for the cost of setting up a bank branch and hiring people and spending on tchnology.
Tata Sons had applied for a new bank licence on 1 July 2013.
The Reserve Bank has accepted withdrawal of the application.
Reserve Bank of India had, on July 1, 2013 placed on its website a list of 26 applicants for new bank licences in the private sector and had intimated the change in the names of applications earlier on September 6, 2013.
In September, Videocon Industries' subsidiary Value Industries has withdrawn its application for a banking licence.
LIC Housing Finance, Aditya Birla Nuvo, Department of Posts, Reliance Capital, Bajaj Finserv, Bandhan Financial Services, Edelweiss Financial Services are among the applicants that have applied for the new banking licences.
Earlier this year,a Parliamentary panel, headed by former Finance Minister Yashwant Sinha, had opposed new bank licences to corporate houses and voiced concerns over the discretionary power vested with the Reserve Bank of India (RBI) for applying 'fit and proper' criteria for deciding on applications.
The panel expressed concerns that the "corporate wave" may harm the interest of banking sector in the country.
The members were said to have noted that since there is no such practice to give bank licences to corporate houses anywhere in the world, India should not be an exception.
Even Nobel laureate Joseph Stiglitz had cautioned the government that granting banking licences to corporate entities would be a move laden with risks as it will open up a venue for corporate conflicts of interest. He stressed that allowing corporates to take their own money was one thing, while allowing them to take depositors' money was entirely another.
Business
MPC decided to maintain the status quo, that is keeping benchmark repurchase (repo) rate at 4%. Consequently, the reverse repo rate will also continue to earn 3.35% interest for banks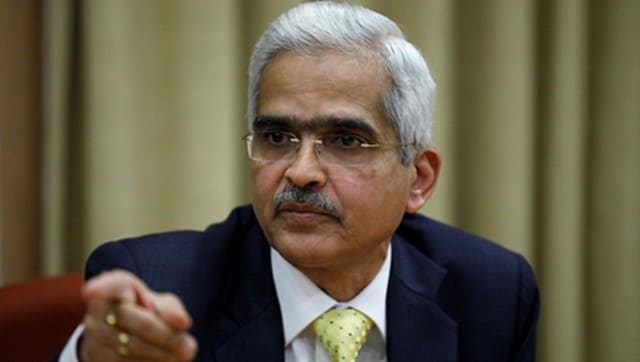 Business
The RBI governor's clarification on cryptocurrencies comes less than a week after it set aside a 2018 circular banning their trade
India
The BSE Sensex opened strong and finished at 382.95 points higher at 52,232.43. Similarly, NSE Nifty soared 114.15 points to end at its lifetime peak of 15,690.35