Tata Communications loss at Rs 57.95 cr in June quarter; lower volume, price compression in voice biz affects revenues
On a sequential basis, the losses, however, narrowed for Tata Communications as compared to Rs 120.47 crore in the quarter ended March 2018.
New Delhi: Tata Communications reported on Thursday a loss of Rs 57.95 crore for the quarter ended June 2018, against a net profit of Rs 32.94 crore in the year-ago period.
On a sequential basis, the losses, however, narrowed as compared to Rs 120.47 crore in the quarter ended March 2018.
The income from operations came in 9.2 percent lower year-on-year to Rs 3,912.28 crore for June quarter, from Rs 4,310.02 crore in the same period of previous year, according to a regulatory filing by the company.
In a statement, the company said that the consolidated revenues had declined primarily on account of lower volume and price compression in voice business.
"Despite a decline in revenue, EBITDA (Earnings Before Interest, Taxes, Depreciation and Amortization) margins expanded...the margins expanded by 30 BPS (basis points) sequentially and 120 BPS on YoY (year on year) basis due to cost optimisation and control," the statement added.
A change in the treatment of one-time service revenue in accordance with accounting standards impacted the data services portfolio including growth services, the statement noted.
"...we have kept at the front face of the changing technology landscape, and are transforming ourselves from a pure connectivity provider to a next-generation digital infrastructure provider...Going forward, our focus will be on bundling our services, further increasing product penetration, reskilling our employees and continuing to build operational efficiencies, Vinod Kumar, MD and CEO, Tata Communications, said in a statement.
Commenting on the company's results, Pratibha K Advani, CFO of Tata Communications, said that the margin had expanded on the back of sustained productivity initiatives despite battling industry headwinds.
"The change in portfolio mix in favour of data services and the continued focus on productivity and digital transformation initiatives will continue to drive an improvement in our margin profile," she added.
Business
The National Stock Exchange (NSE) on Monday said it has approached markets regulator SEBI for its initial public offering and hopes to launch the public issue by September this year subject to approvals
Business
Realty firm Godrej Properties Ltd (GPL) today announced setting up of a real estate fund, which has raised USD 275 million, with Dutch pension fund APG as the lead investor.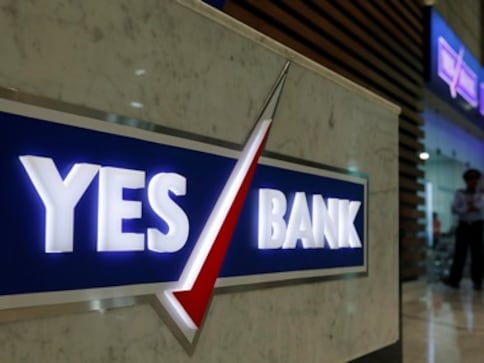 Business
Ajai Kumar, a non-executive director of Yes Bank who served as the bank's interim MD and CEO for one month after Rana Kapoor's exit, has resigned from the board due to personal reasons, the lender said on Monday