Tata, Birla, Ambani among 26 applicants for bank licences
Tata Sons, LIC Housing Finance, Aditya Birla Nuvo, Department of Posts, Reliance Capital and Bajaj Finserv are among the 26 private and pubic sector entities which have applied to RBI for grant of bank licences.
Mumbai: Tata Sons, LIC Housing Finance, Aditya Birla Nuvo, Department of Posts, Reliance Capital and Bajaj Finserv are among the 26 private and pubic sector entities which have applied to RBI for grant of bank licences.
"The Reserve Bank of India in all received 26 applications," the central bank said after the deadline forapplying for a bank licence expired today.
The RBI had issued guidelines for 'Licensing of New Banks in the Private Sector' on February 22 and came out with clarifications in the first week of June.
It is, however, not yet clear how many new bank licences will be issued.
Bandhan Financial Services, Edelweiss Financial Services. IDFC, IFCI, Indiabulls Housing Finance, India Infoline, INMACS Management Services, Janalakshmi Financial Services, J M Financial, and L & T Finance Holdings have also applied.
Magma Fincorp, Muthoot Finance, Religare Enterprises, Shriram Capital, Smart Global Ventures, SREI Infrastructure Finance, Suryamani Financing Company, Tourism Finance Corporation of India, UAE Exchange & Financial Services and Videocon's subsidiary Value Industries are the other applicants.
RBI Governor D Subbarao had earlier said that "our effort will be to make that judgement as transparent as objective as contestable as possible...I want to say that not everybody who is fit and proper will be given a (bank) licence because we expect the number of eligible applicants will be much larger than what is meaningful number of licences we can give".
In its clarification, the RBI had said the entities getting licences to open new banks will be given 18 months to open branches, and promoters would have to transfer their holdings to the non-operative financial holding company (NOFHC) in a stipulated period.
The NOFHC envisages holding of the bank and other regulated financial services entities of the promoters under the NOFHC and prudential exposure norms for the entities.
The Reserve Bank is expected to grant new licences by March next year.
Financial Services Secretary Rajiv Takru had said that he expected new bank licences to be issued by the end of March next year. "I think with all going well, with all clearances, by end of the financial year (2013-14) we will see some success," he had said.
Takru had said the RBI guidelines aim to "ensure that only responsible people enter the (banking) space".
When asked if public sector entities hold edge over private corporates, he had said there will be a level-playing field and RBI would not show favour to any entity. As part of preparatory exercises to get bank licence many business houses roped in foreign banks and entities and even hired global bankers.
For example, Anil Ambani-led group's Reliance Capital announced that Japan's Sumitomo Mitsui Bank and Nippon Life would become its strategic partners in the proposed banking venture, with each having 4-5 per cent stake.
Another player, Delhi-based Religare Enterprises proposed to sell 6 per cent stake to Customers Bancorp Inc of USA for USD 51 million (about Rs 300 crore), while former Citigroup chief Vikram Pandit proposed to make a strategic investment in J M Financial.
Entities which did not apply for bank licence were Power Finance Corporation, Sahara India, SKS Microfinance. Almost a week before the deadline Mahindra Finance too opted out of process. India has 26 public sector banks, 22 private sector banks and 56 regional rural banks.
Ten banks were licenced on the basis of guidelines issued in January 1993. The guidelines were revised in January 2001 based on the experience gained from the functioning of these banks, and fresh applications were invited.
Of the 10 licences issued in 1993, four banks merged with other lenders over a period of time. Times Bank merged with HDFC Bank, while Global Trust Bank was amalgamated with the state-owned Oriental Bank of Commerce.
Centurion Bank took over Bank of Punjab to become Centurion Bank of Punjab, which merged with HDFC Bank in 2008.
PTI
Find latest and upcoming tech gadgets online on Tech2 Gadgets. Get technology news, gadgets reviews & ratings. Popular gadgets including laptop, tablet and mobile specifications, features, prices, comparison.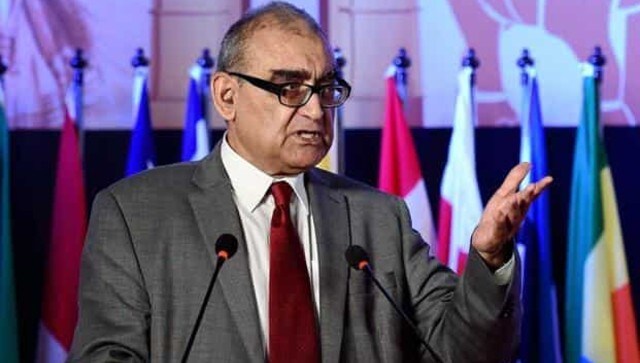 India
Katju also repeatedly made comparisons between India and Germany under the Nazi regime, saying Nirav Modi has been made a convenient scapegoat for India's economic crisis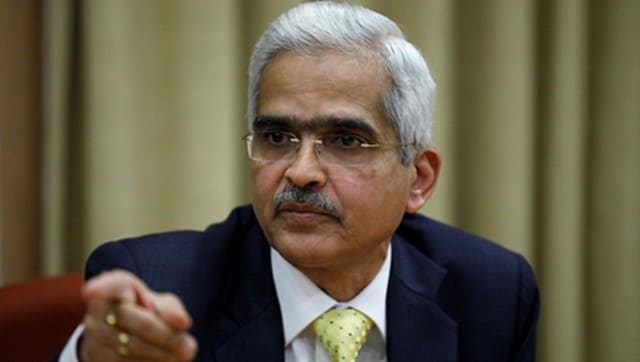 Business
The RBI governor said the Indian central bank stands battle-ready to take whatever steps that are needed to be taken for the economy
Business
This development comes just hours after the Supreme Court restrained till 28 October the SP group and Cyrus Mistry from pledging or transferring their shares in Tata Sons Pvt Ltd