The anonymity conferred by incorporation especially for non-listed companies is often a godsend for the crooks and the devious.  And if such companies could have wheels within wheels, the more perplexed and stymied were the authorities. The Modi government at the center has all along been suspicious of the enormous number of companies borne on the registers of registrars of companies across India. The total number of companies registered in the country rose to more than 15.27 lakh in January while only 10.76 lakh of them were active ones.
Small wonder the government has been uneasy at the mushrooming existence and growth of non-functional companies and suspecting something fishy in their very existence. That bulk of them must be mere conduits for illegal and clandestine operations is not an unwarranted surmise.  Section 248 of the Companies Act permits the ministry of Corporate Affairs to strike the names off of the defunct companies and freeze their bank accounts that breaks the back of the crooks.  It is for them to later on prove why they were defunct and if the reasons are genuine, the ROC can restore their names.  Critics say this is like first slapping and then apologising but then abnormal usage of incorporation calls for extraordinary remedies. It is a precautionary or preemptory measure.
There are sometimes extenuating circumstances or reasons for not carrying on any activity.  To wit, a company may be registered just to hold intellectual property rights.  This may be done to keep such valuable rights outside the reach of public shareholders if the rights have been a hard won prize of the promoters of such shell companies. But on the other side of the spectrum, such shell companies may be a safe harbor for the promoters to park their loot away from the gaze of public shareholders.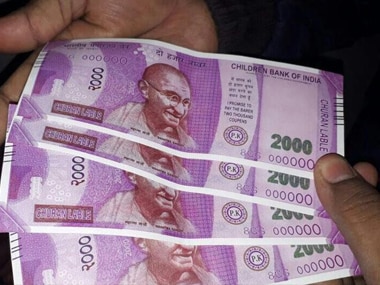 India launched its biggest fight yet against the use of shell companies to evade tax or to launder money by targeting around 30,000 firms and their directors in 2016-17, compared to 1,150 investigations launched against such companies in the previous three years. Now, on 5 September, 2017 the government has made its biggest strike ever against shell companies by deregistering in one stroke as many as 2.09 lakh firms for failing to comply with regulatory requirements and action has been initiated to restrict operations of their bank accounts.
A large section of these firms may have failed to comply with the requirement of submitting annual reports and other filings as their businesses had failed to take off. Some of them have come under the scanner of the income-tax department for suspected money laundering and stock price manipulation.
Passivity or dormant status for a sustained is a prima facie an indication of clandestine activity going on especially if it bank accounts witness activity at a frenetic pace.  The government has done well to strike where it hurts---freezing the bank accounts.  The promoters and directors would now have to explain the source of the funds pouring into the bank accounts thus frozen. They will be able to access the bank accounts only after they get legally restored by an order of the National Company Law Tribunal.
The Modi government is indeed going hammer and tongs at black money. It has realised the futility of successive amnesty schemes which amount to tame surrender and supplication before crooks.  Instead launching a frontal attack against the founts of black money is what the doctor has ordered.  Striking off names of defunct companies and freezing their bank accounts is a logical follow-up step with demonetisation, another aggressive step that sent crooks running for cover read banks.  Their deposits are under scrutiny.
Interestingly, sleuths would be doing a lot of work at banks---scrutinising deposits during the demonetisation period and scrutinising the accounts of 2.09 lakh defunct companies. A rich haul is expected.
Updated Date: Sep 06, 2017 16:15:15 IST