Take help from official receiver and auction Aamby Valley: SC tells Bombay HC liquidator
Sahara chief Subrata Roy has faced court's wrath earlier also over auction of Aamby Valley in Pune
Mumbai: The Supreme Court on Thursday directed the official receiver of the Bombay High Court to facilitate auctioning of Sahara's Aamby Valley property. "We want the Aamby Valley property to be auctioned," the SC bench hearing the case said. The apex court also asked Bombay HC Official Liquidator to ensure auctioning takes place smoothly.
In October, the Securities and Exchange Board of India had told the SC that Sahara was obstructing auction of the Pune city. Sebi also appealed to the top court to start contempt proceedings against Sahara. The court had also warned Sahara any attempt to stop the auction would amount to contempt of court. The market regulator in its petition before the SC had pointed out Sahara had approached the Pune rural police.
The court had then reprimanded Sahara for talking to Pune rural police about the auction as the process was ordered by the apex court.
Earlier, the Bombay HC official liquidator had fixed more than Rs 38,000 crore as reserve price of the city. Sebi had also alleged Sahara was suspending day-to-day business activities in the project that may result in law and order problem.
The matter came up for hearing before the bench of chief justice Dipak Misra and justices Ranjan Gogoi and A K Sikri who asked the official liquidator of the Bombay HC to take the help of the Receiver and ensure that the Aamby Valley properties are auctioned, PTI reported.
Sahara has to return some Rs 36,000 crore to investors. The bench also asked the official liquidator to take instructions from the company judge or the Bombay High Court. The OL has been entrusted with the task of conducting the auction of the city near Pune.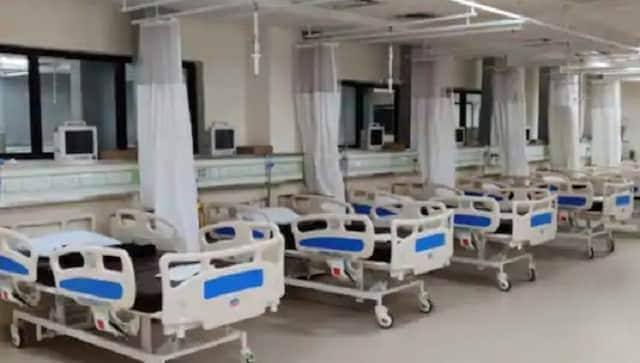 India
Bombay High Court had quashed similar notifications twice in April and May last year by the Maharashtra government to the extent applicable to non-Covid patients in private facilities
First Cricket News
As an interim relief, Ganguly has also sought that the companies be restrained from carrying out any transactions on their properties.